Colorectal Cancer from Valsartan Contamination Resulted in Wrongful Death, Lawsuit Alleges
March 06, 2019
By: Irvin Jackson
As a result of the recent problems with valsartan contamination, which impacted caused most of the U.S. supply of the generic hypertension drug to be distributed in recent years, a Tennessee woman developed colorectal cancer from the carcinogenic impurities, according to allegations raised in a recently filed wrongful death lawsuit.
The complaint (PDF) was brought by Mary Watts in the U.S. District Court for the Eastern District of Tennessee on March 1, indicating that Zhejiang Huahai Pharmaceutical Co., Prinston Pharmaceutical, Inc. Solco Healthcare and Torrent Pharmaceuticals are responsible for the death of her mother, Peggy Watts.
According to the complaint, Peggy Watts was diagnosed with colorectal cancer in May 2018, following more than four years of exposure to valsartan contaminated with cancer-causing chemicals that were a by-product of the manufacturing process.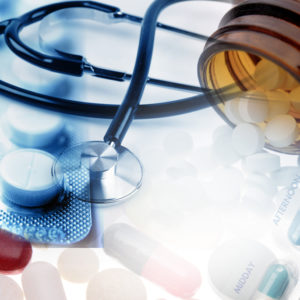 In June 2018, it was discovered that much of the generic valsartan supply in the United States was been contaminated with N-nitrosodimethylamine (NDMA) or N-Nitrosodiethylamine (NDEA), which are known to increase the risk of cancer among humans, specifically linked to digestive tract cancers like colorectal, liver, bladder and stomach cancer.
The valsartan contamination lawsuit alleges that the generic drug manufacturers knew or should have known about the presence of impurities for years, but failed to warn consumers or the medical community.
"Solvents used to produce the tetrazole ring, such as N-Dimethylformamide (DMF), can result in the formation of drug impurities or new active ingredients, such as NDMA and NDEA, as a byproduct of the chemical reactions," the lawsuit states. "The pharmaceutical industry has been aware of the potential for the formation of nitrosamines in pharmaceutical drugs at least as far back as 2005."
Since the first recalls were announced, the FDA has received thousands of inquiries from patients, doctors, nurses, pharmacists and academics about the contaminated valsartan, and have assigned a group of pharmacists and nurses to answer consumer's questions about the recalls.
While this lawsuit was an individual claim, there are also a number of valsartan class action lawsuits pursuing damages for users of the medications who have not been diagnosed with cancer, seeking reimbursement for the cost of what were essentially worthless drugs, and funding for medical monitoring they may require for the rest of their lives due to their exposure to cancer-causing agents.
For individuals like Watts, who were diagnosed with, or died of, stomach cancer, liver cancer, kidney cancer, bladder cancer, colorectal cancer and other cancers, valsartan lawsuits are also being reviewed by product liability lawyers.
"*" indicates required fields