Valsartan Gastric Cancer Lawsuit Filed Against Generic Drug Makers After Man's Death
August 28, 2019
By: Irvin Jackson
A wrongful death lawsuit has been filed by the family of Texas man, who allegedly developed gastric cancer from valsartan pills distributed in recent years with carcinogenic impurities.
The complaint (PDF) was filed in the U.S. District Court for the District of New Jersey on August 20, on behalf of Patricia Ann Witte and the children of her late husband, Laurence Joseph Witte Jr., who died from gastric cancer in August 2017.
The family indicates that Witte regularly used generic valsartan manufactured and distributed by a number of different companies that have had problems with contamination in recent years, including Zhejian Huahai Pharmaceutical Co., Hetero Labs, Ltd., Prinston Pharmaceutical, Solco Healthcare, Camber Pharmaceuticals, Kroger, Express Scripts, Inc., Medco Health, Mylan, Novartis, Sandoz, Torrent Pharma, Inc., Teva Pharmaceuticals, Actavis, Bryant Ranch Prepack, Inc., Major Pharmaceuticals, A-S Medical Solutions LLC, Northwind Pharmaceuticals, Remedy Prepack Inc., Nucare Pharmaceuticals Inc. Hong Kong Medical Supplies, Harkins Company, Inc., Lake Erie Medical, Proficient Rx, Golden State Medical Supply, Westminster Pharmaceuticals, Scigen Pharmaceuticals, MaCleods Pharmaceuticals Limited, and Quality Food Centers, Inc.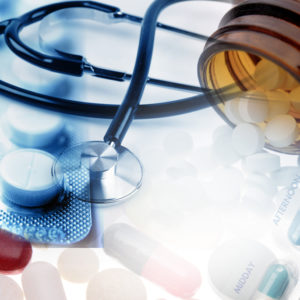 Over the last year, valsartan recalls have impacted most of the U.S. drug supply for the generic blood pressure drug, after it was discovered that changes in the generic drug manufacturing process resulted in chemical impurities, including Nitroso-dimethylamine (NDMA), N-Nitrosodiethylamine (NDEA), and other nitrosamine compounds contaminating pills for years.
According to the lawsuit, Witte was prescribed and took valsartan to treat high blood pressure from September 2015 to May 2017. Some of the valsartan he ingested has been recalled due to the presence of impurities, which could cause metastatic gastric cancer, which he was diagnosed with in December 2016.
"As a result of Decedent Plaintiff's ingestion of contaminated valsartan, Decedent Plaintiff developed and was diagnosed with cancer, which caused permanent and disabling injuries including death," the lawsuit states. "Decedent Plaintiff died from complications from metastatic gastric cancer on August 26, 2017."
Witte's fatal case of gastric cancer joins a growing number of valsartan lawsuits filed in recent months by individuals who indicate they were left with stomach cancer, colorectal cancer, liver cancer, pancreatic cancer and other injuries following exposure to NDMA, NMBA or NDEA.
In addition, a number of valsartan class action claims are pursuing damages for users of the medications who have not been diagnosed with cancer, but seek reimbursement for the cost of what were essentially worthless drugs, and funding for medical monitoring they may require for the rest of their lives due to their exposure to cancer-causing agents.
"*" indicates required fields