Valsartan Lawsuit Alleges Toxic Contamination Led to 8 Different Cancer Diagnoses
August 06, 2021
By: Irvin Jackson
Exposure to toxic chemicals in valsartan pills caused a New York man to develop multiple different forms of cancer, according to allegations raised in a recently filed product liability lawsuit brought against manufacturers of the generic blood pressure drug.
The complaint (PDF) was filed last month by Thomas J. Parker, in the U.S. District Court for the Southern District of New York, indicating his multiple cancer diagnoses were caused by the presence of N-nitrosodimethlyamine (NDMA), and N-Nitrosodiethylamine (NDEA), which are chemical byproducts resulting from the drug manufacturing process.
In July 2018, the U.S. Food and Drug Administration (FDA) started issuing a series of valsartan recalls, which impacted most of the U.S. supply for the generic version of Diovan, after discovering unsafe levels of NDMA and other contaminants in the pills.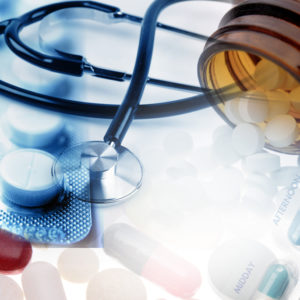 Valsartan was the first of many drugs which would eventually be linked to the toxic chemical byproduct, which is known to increase the risk of several types of cancer. NDMA was also responsible for the massive Zantac recalls issued about a year later, resulting in the complete removal of the blockbuster acid reflux drug from the market.
Parker's lawsuit, which names Zhejiang Huahai Pharmaceutical Co. Ltd, Aurobindo Pharma Limited, and Teva Pharmaceuticals as defendants, indicates he took valsartan-containing drugs from 2012 to 2018, for the treatment of his high blood pressure.
As a result of the long-term exposure to toxic contaminants in valsartan, the lawsuit indicates Parker was left with a string of cancer diagnoses, including bladder cancer in 2002, skin cancer in 2006, testicular cancer and thyroid cancer in 2012, relapsed testicular cancer in 2014, stage IV squamous cell carcinoma in 2014, basil cell carcinoma on his left eyelid in 2016, and prostate cancer this year in April.
"Plaintiffs and Plaintiff's cardiologist did not know of the specific increased risks and serious dangers, and/or were misled by Defendants, who knew or should have known that their respective products were tainted with dangerous levels of NDMA and NDEA—known carcinogens in the science community," Parker's lawsuit states. "Instead, Defendants consciously, and with utter disregard of the patient's health, chose not to inform Plaintiffs or Plaintiff's physicians of those risks, and Defendants further chose to actively misrepresent those risks and dangers to the Plaintiff and Plaintiff's cardiologist."
Hundreds of valsartan lawsuits are now pending in the U.S. court system, each involving similar allegations that years of exposure to NDMA in the blood pressure drug caused the development of stomach cancer, liver cancer, esophageal cancer, prostate cancer, pancreatic cancer and other injuries which develop as the chemicals traveled through the digestive system.
Given common questions of fact and law raised in complaints filed in U.S. District Courts nationwide, the federal litigation has been centralized for pretrial proceedings before U.S. District Judge Robert B. Kugler in the District of New Jersey, as part of a multidistrict litigation (MDL), where a series of "bellwether" cases are being prepared for early trial dates that are not expected to begin until at least 2022.
While the outcome of these early test trials will not be binding on other plaintiffs, they will be closely watched by parties involved in the litigation and may have a large influence on potential valsartan cancer settlements, which may be necessary to avoid the need for each individual claim to be remanded back to U.S. District Courts nationwide for separate trial dates in the coming years.
Tags:
Bladder Cancer,
Cancer,
Drug Recall,
Hypertension,
Metformin,
NDMA,
Prostate Cancer,
Skin Cancer,
Testicular Cancer,
Valsartan,
Zantac
Image Credit: test caption
"*" indicates required fields