Water Contamination Lawsuits Against Firefighter Foam Manufacturers To Be Selected For First Bellwether Trial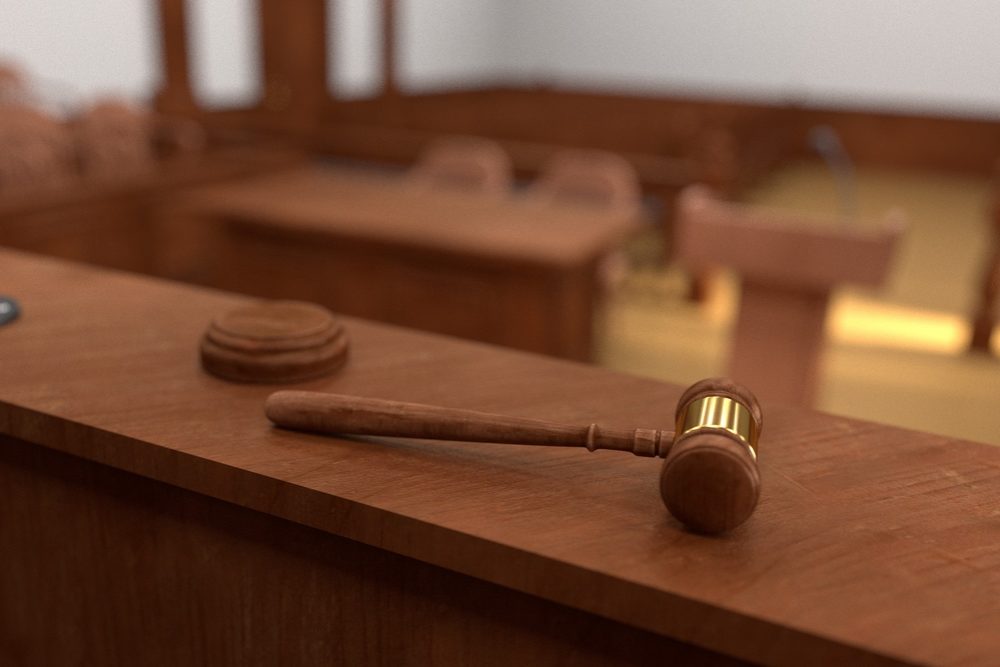 September 06, 2022
By: Irvin Jackson
Parties involved in federal firefighter foam litigation will submit proposals later this week regarding which specific water contamination lawsuit should be the first to go before a jury next year.
3M Company, Tyco Fire Products, Chemguard, Inc. and other manufacturers involved in the sale of aqueous film forming foam (AFFF) face more than 2,400 firefighting foam lawsuits brought throughout the federal court system, including cancer claims brought by former firefighters directly exposed to the foam during training and response exercises, as well as water contamination lawsuits brought by local water suppliers over the cleanup costs associated with removing the toxic chemicals from drinking water in communities nationwide.
Firefighter Foam Chemicals Involved in Cancer Lawsuits and Water Contamination Lawsuits
The litigation centers on the use of a toxic chemicals in the foam, known as per- and polyfluorinated compounds (PFAS), which are commonly referred to as "forever chemicals" since they can build up in the body and environment
Lawsuits brought by former firefighters indicate that the PFAS chemicals in the foam caused the development of various types of cancer, including testicular cancer, prostate cancer, pancreatic cancer and other injuries. However, local water providers are also pursuing claims over the costs associated with cleaning up the chemicals that leached into water supplies near military bases, airports and other training locations where the firefighter foam was regularly used.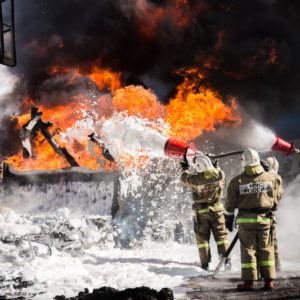 Given common questions of fact and law presented in the claims, the U.S. Judicial Panel on Multidistrict Litigation decided to centralize and consolidate the claims before U.S. District Judge Richard M. Gergel in the District of South Carolina, for coordinated discovery and pretrial proceedings over the past few years.
Early in the litigation, Judge Gergel established a "bellwether" program, which started with a group of water contamination cases that have gone through case-specific discovery in preparation for a series of early trial dates that are expected to begin in mid-2023.
Last month, Judge Gergel issued a scheduling order (PDF) that calls for the parties to meet and confer over their ranked preferences for which case should be the first to go before a jury.
If the parties can agree, they will submit those preferences by September 9, 2022. If they fail to agree, the parties will file a list of their own ranked preferences for the first bellwether trial.
The Court will then designate the first bellwether case for trial, and issue a new scheduling order for remaining deadlines and the ultimate trial date.
PFAS Health Concerns from Firefighting Foam
PFAS were first introduced into the manufacturing industry in the 1940's, because of their ability to resist heat, grease, stains, and water. However, since then the chemicals have been linked to a myriad of adverse health effects including liver damage, thyroid disease, decreased fertility, high cholesterol, obesity, hormone suppression, and cancer.
It is projected to take thousands of years for PFAS chemicals to degrade, and past studies have shown their ability to enter and stay in the environment and human body through the air, dust, food, soil, and water. Previous U.S. Centers for Disease Control and Prevention studies have shown PFAS chemicals primarily settle into the blood, kidney and liver, and could likely be detected in the blood of 98% of the U.S. population.
The chemical substances are used to manufacture a number of products, including some food packaging materials, pizza boxes, popcorn bags, fabrics, nonstick cooking pans, and other products.  However, it is perhaps most known for its use in firefighting foams used by military and civilian firefighters.
While these cases specifically focus on lawsuits filed by water providers over the contamination of water sources, many of the firefighter foam lawsuits have been filed by individuals, often former firefighters, who say they developed cancer due to years of exposure.
The same manufacturers also face an increasing number of PFAS water contamination lawsuits brought by individuals diagnosed with pancreatic cancer, liver cancer, bladder cancer, testicular cancer, kidney cancer or ulcerative colitis, following years of drinking tap water that has been found to contain high levels of the chemicals from firefighter foam, particularly near military bases and other locations where PFAS was released into the water system.
"*" indicates required fields