Consumer Group Lists 10 Most Dangerous Toys of Holiday Season
November 21, 2014
By: Martha Garcia
As the start of the holiday shopping season gets underway, a consumer safety group has released a list of the worst toys parents can buy this year, identifying many popular, yet potentially dangerous, products that it indicates could pose a serious safety risk for children.
The World Against Toys Causing Harm, Inc. (W.A.T.C.H.) issued their annual nominees for the "10 Worst Toys List 2014". The list includes many nationally recognized names and highlights toys that are hazards, potentially resulting in serious injury, or even death.
An annual list of dangerous toys has been published for the past four decades by W.A.T.C.H., which is a consumer watchdog dedicated to children's causes.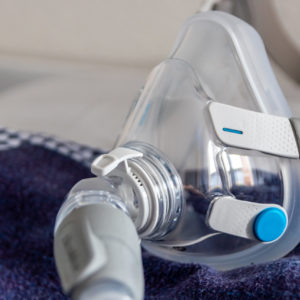 Did You Know?
Millions of Philips CPAP Machines Recalled
Philips DreamStation, CPAP and BiPAP machines sold in recent years may pose a risk of cancer, lung damage and other injuries.
Learn More
This year's list includes toys understandably considered dangerous, along with other toys that surprisingly pose a risk to children of all ages. The group provides detailed information about the toys, including the manufacturers, where they are sold and information about how they can lead to serious injuries.
The group stresses the importance of vigilance during holiday shopping for children's toys. The group also urges caution when purchasing toys related to blockbuster movies, popular video games or hit television shows, as the manufacturers of these toys are often simply looking to capitalize on the popularity and increase profits, not focus on safety.
The top offender on the list this year, the Air Storm Firetek Bow manufactured by Zing, is an example of a company hoping to capitalize on the fan frenzy of Hunger Games. Yet, this toy sold by Walmart, Amazon.com and other well-known retailers poses a risk of eye injuries to children.
"The particular toys on the list are illustrative of some hazards in toys being sold to consumers, and should not be considered as the only potentially hazardous toys on the market," said the W.A.T.C.H. report.
W.A.T.C.H. also warns consumers many manufacturers will put "sales before safety" with misleading marketing. The toys are marketed with inconsistent warnings and instructions, which can mislead parents and cause them not to recognize hidden hazards to kids.
Many of these toys, they warn, have the real potential to lead to tragic, sometimes deadly consequences.
The group also highlighted a number of toy recalls issued over the last few years, many involving recurrences of already known hazards in toys. They suggest that this indicates a broken system, which needs fixing before more children are harmed.
Over the last year, there have been at least 17 toy recalls, representing more than 4.8 million potentially dangerous toys sold in the U.S. and Canada. In 2012, there were 11 toy related deaths involving children under the age of 15, a total of 47 deaths within the 3 year period from 2010 to 2012.
The W.A.T.C.H. group calls on manufacturers to assume the burden of identifying known hazards to prevent injuries to children and describe the current regulations as inadequate.
10 Worst Toys List 2014
Air Storm Firetek Bow manufactured by Zing is sold at Amazon.com and Walmart. Identified for hazards concerning eye injuries from projectile darts.
Radio Flyer Ziggle manufactured by Radio Flyer Inc, is sold at Target, Toys R Us, and Amazon.com. Identified for potential forehead and other impact injuries.
Catapencil manufactured by Toysmith is sold on Amazon.com, eBay.com and Learning Express. Identified for potential eye injuries.
Alphabet Zoo Rock & Stack Pull Toy manufactured by Skip Hop and sold on Amazon.com, Toys R Us, Magic Beans. Identified for strangulation and entanglement injuries since the pull cord measures 20 inches.
SWAT Electric Machine Gun manufactured by Junxing Toys Industrial Co., LTD, distributed by Toy 2U "Manufactory" Company, LTD, and sold by Kmart. Identified as realistic weaponry "may be mistaken for an actual firearm by law enforcement officers and others."
Wooden Instruments manufactured and sold by Walmart. Identified for ingestion and choking injuries, since it is marketed for babies as young as 12 months old. The toy contains a slender rigid drumstick 4 1/2" long that can occlude airways.
Bottle Rocket Party manufactured by Norman & Globus sold by Walmart, Amazon.com and Village Toy Shop. Identified for eye, face, and other impact injuries.
Lil' Cutesies-Best Friends manufactured by JC Toys Group Inc, and sold by Kmart, Toysrus.com, and Amazon.com. Identified for potential choking injuries.
True Legends Orcs Battle Hammer manufactured and sold by Toys R Us. Identified for blunt impact injuries.
Colored Hedgehog manufactured and sold by Toys R Us. Identified for ingestion and aspiration injuries from the long, easily removable hair.
"*" indicates required fields