More Than 600 Valsartan Cancer Lawsuits Pending in Federal MDL, With 28 "Bellwether" Claims Proposed
February 16, 2021
By: Irvin Jackson
According to court documents filed this week, a group of 28 valsartan lawsuits have been selected for a "bellwether" process out of more than 600 complaints filed against manufacturers of the recalled hypertension drug, which was sold for years with cancer-causing contaminants.
The litigation emerged after a series of valsartan recalls issued by various different generic drug makers since July 2018, when it was discovered that changes in the manufacturing process caused the pills to be distributed with high-levels of N-nitrosodimethylamine (NDMA), N-Nitrosodiethylamine (NDEA) and other chemical byproducts that are known to increase the risk of stomach cancer, liver cancer, esophageal cancer, prostate cancer, pancreatic cancer and other injuries which developed as the chemicals traveled through the digestive system.
Given common questions of fact and law raised in complaints filed in U.S. District Courts nationwide, the federal litigation has been centralized for pretrial proceedings before U.S. District Judge Robert B. Kugler in the District of New Jersey, as part of a multidistrict litigation (MDL), where a "bellwether" process has been established to prepare a small group of cases for early trial dates, which are designed to help gauge how juries are likely to respond to certain evidence and testimony that will be repeated throughout hundreds of claims.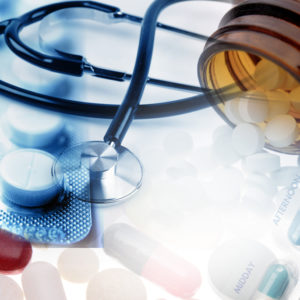 Although the litigation also includes a number of lawsuits over other sartan-based drugs, such as irbesartan and losartan, which were also found to be contaminated with NDMA or other cancer-causing chemicals, Judge Kugler has prioritized pretrial proceedings in the valsartan cancer cases, which make up the bulk of the claims.
In a letter (PDF) submitted to the Court on February 11, plaintiffs attorneys report that there are currently at least 600 personal injury lawsuits over valsartan exposure, and the parties have engaged in coordinated discovery into common issues in the claims.
Last months, the parties submitted a list of 28 valsartan cancer claims for the "bellwether" program, including two chosen jointly by both sides, 13 chosen by plaintiffs and 13 chosen by the drug makers. It is expected that the coordinated pretrial proceedings over the link between valsartan and cancer will continue through late 2021, after which Judge Kugler may select individual cases for early trial dates.
While the outcome of these early test trials will not be binding on other plaintiffs, they will be closely watched by parties involved in the litigation and may have a large influence on potential valsartan cancer settlements, which may be necessary to avoid the need for each individual claim to be remanded back to U.S. District Courts nationwide for separate trial dates in the coming years.
"*" indicates required fields