Pretrial Proceedings Over Link Between Recalled Valsartan and Cancer To Continue Through Late 2021
December 01, 2020
By: Irvin Jackson
The U.S. District Judge presiding over all federal vaslartan lawsuits has issued a pretrial schedule, which outlines the process for completing fact discovery and challenges to the admissibility of general causation expert testimony on the link between the recalled blood pressure drug and various types of cancer.
There are currently several hundred product liability lawsuits filed throughout the federal court system, each involving similar allegations that former users of the generic hypertension treatment were diagnosed with cancer due to exposure to N-nitrosodimethylamine (NDMA), N-Nitrosodiethylamine (NDEA) and other chemical byproducts that resulted from changes to the drug manufacturing process.
The chemicals are known human carcinogens, which have been discovered in nearly all versions of the generic drug distributed prior to massive valsartan recalls issued in July 2018. High levels of the impurities were discovered in versions of the drug containing ingredients supplied by Zhejiang Huahai Pharmaceuticals in China, as well as other generic drug makers.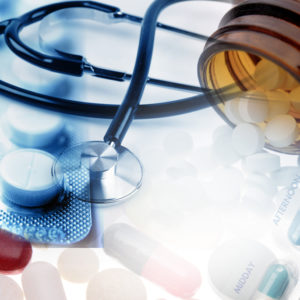 Lawsuits allege that long-term exposure to recalled valsartan pills have been linked to reports of stomach cancer, liver cancer, esophageal cancer, prostate cancer, pancreatic cancer and other injuries which developed as the chemicals traveled through the digestive system.
Given common questions of fact and law raised in complaints filed in U.S. District Courts nationwide, the federal litigation has been centralized for pretrial proceedings before U.S. District Judge Robert B. Kugler in the District of New Jersey, as part of a multidistrict litigation (MDL), which currently includes at least 650 cases. However, as valsartan recall lawyers continue to review and file claims in the coming months and years, it is widely expected that several thousand cases will ultimately be included in the proceedings.
On November 25, Judge Kugler issued a case management order (PDF), which outlined the schedule for pretrial proceedings through the end of 2021, suggesting that the first cases are unlikely to go to trial until at least 2022.
According to the order, all fact discovery into common issues in the litigation will be completed by April 1, 2021, including discovery that impacts general causation about the link between valsartan and cancers, as well as issues related to certification of valsartan class action claims.
Throughout the remainder of 2021, the parties will engage in expert discovery regarding general causation, which will impact all of the claims. Plaintiffs must serve expert reports by May 3, 2021, with the drug makers' expert reports due by July 1, 2021.
Following depositions of expert witnesses, the parties must file Daubert motions challenging the admissibility of specific expert witness testimony by August 31, 2021, with final responses and replies due by November 1, 2021. At that time, Judge Kugler is expected to schedule a series of hearings to evaluate whether individual expert testimony is sufficiently reliable and based on sound scientific principals under the federal Daubert standard, to allow the cases to proceed to jury trials.
If the court determines that the plaintiffs have sufficient expert testimony to support general causation about the link between specific types of cancer and valsartan, it is expected that a "bellwether" process will be established, where small groups of cases will go through case-specific discovery and a series of trial dates to establish whether exposure to recalled valsartan caused specific plaintiffs' cancer diagnosis.
While the outcome of these early "bellwether" trials will not be binding on other plaintiffs, they are typically scheduled in complex pharmaceutical litigation to help the parties gauge how juries may respond to evidence and testimony which will be repeated throughout the litigation, and facilitate potential valsartan cancer settlements that may be negotiated to avoid the need for hundreds of individual cases to be set for trial nationwide.
"*" indicates required fields