Plans to Remove Potentially Carcinogenic Contaminants from Januvia, Janumet Outlined By Merck
January 18, 2023
By: Irvin Jackson
Following the discovery that batches of Januvia and Janumet contained potentially cancer-causing contaminants, Merck & Co. has submitted a plan to federal regulators outlining how it intends to remove the carcinogenic chemicals from versions of the diabetes drugs distributed by the end of 2023.
Januvia and Janumet both contain the active pharmaceutical incredient sitagliptin, and belong to a class of drugs known as dipeptidyl peptidase-4 (DPP-4) inhibitors, which also includes Onglyza, Nesina and Tradjenta. The medications are widely prescribed to control high blood sugar among adults who have been diagnosed with type 2 diabetes, working by forcing the body to increase the level of hormone insulin produced after eating.
In August, the U.S. Food and Drug Administration (FDA) issued a drug safety warning, indicating that samples of sitagliptin used in Januvia and Janumet were found to contain higher-than-expected levels of a nitrosamine impurity, known as Nitroso-STG-19 (NTTP), which is a potential human carcinogen. However, due to concerns that a Januvia recall would result in a drug shortage, the agency decided not to stop to the contaminated diabetes drugs from being distributed, due to the low risk of health problems.
According to a report published this week by Bloomberg News, Merck has submitted a plan to the U.S. Food and Drug Administration (FDA) indicating it has determined how Januvia and Janumet became contaminated the cancer-causing nitrosamine. The company says it can have the contaminant removed from the drugs by the end of 2023.
Januvia Contamination Risks
NTTP belongs to a class of chemicals known as nitrosamines, which also contains the known carcinogen N-nitrosodimethylamine (NDMA) found in Zantac, valsartan and other medications in recent years. Hundreds of former users of these recalled drugs have been diagnosed with cancer after exposure to the carcinogenic contaminant, and are now Zantac lawsuits and valsartan lawsuits against those drug makers for distributing contaminated medications.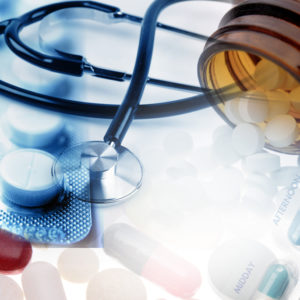 The FDA indicates NTTP has not been linked directly to cancer, but points out there is no data available on NTTP cancer risks and that similar chemicals from the same family of compounds are classified as carcinogens. Currently, the FDA has set an interim acceptable intake level of 246.7 nanograms (ng) per day, and a lifetime exposure level of NTTP at 37 ng per day.
According to the report, the NTTP contamination appears to have occurred during storage and manufacturing. The company has reportedly improved manufacturing and quality control processes, which will result in NTTP amounts falling below FDA acceptable level limits by the end of the year.
The FDA reports that hundreds of drugs turned out to have nitrosamines, many of them not on the list impacted by the FDA guidance. Regulators are now discovering that any drug with an active ingredient that includes a vulnerable amine, a type of nitrogen molecule usually derived from ammonia, could have nitrosamine contamination caused during the manufacturing process.
That includes drugs such as angiotensin-converting enzyme (ACE) inhibitors used in hypertension drugs;  beta blockers in many heart drugs, and selective serotonin reuptake inhibitors (SSRIs), which are commonly used antidepressants.
In the European Union and Canada, regulators have set daily acceptable limits for novel nitrosamines, which have not been fully researched as a precaution. The FDA has not.
Donna

May 14, 2023 at 9:19 pm

Why not tell customers to temporarily discontinue use until these carnocinagens are removed. Why increase a person's chance of contracting cancer.
"*" indicates required fields