Potentially Cancer-Causing Contaminant Found In Januvia: FDA
August 10, 2022
By: Irvin Jackson
Federal health officials are warning that some batches of the diabetes drug Januvia contain a potentially cancer-causing contaminant, known as nitrosamine, which is the same type of chemical that resulted in recalls for Zantac, metformin, valsartan and a number of other drugs in recent years.
The U.S. Food and Drug Administration (FDA) issued a drug safety warning on Tuesday, indicating that samples of sitagliptin, the active ingredient in Januvia, were found to contain higher-than-expected levels of a nitrosamine impurity known as Nitroso-STG-19 (NTTP). However, the agency says it is not objecting to the contaminated diabetes drug being distributed, due to the low risk of health problems and the high risk that a Januvia recall would result in a drug shortage.
"Sitagliptin is a prescription drug used to control high blood sugar in patients with type 2 diabetes mellitus. It could be dangerous for patients with this condition to stop taking their sitagliptin without first talking to their health care professional," the warning states. "FDA recommends prescribers continue to use sitagliptin when clinically appropriate to prevent a gap in patient treatment."
Januvia belongs to a class of drugs known as dipeptidyl peptidase-4 (DPP-4) inhibitors, which also includes Onglyza, Nesina and Tradjenta. The medications are widely prescribed to control high blood sugar among adults who have been diagnosed with type 2 diabetes, working by forcing the body to increase the level of hormone insulin produced after eating.
Januvia Contamination Risks
NTTP belongs to a class of chemicals known as nitrosamines, which also contains the known carcinogen N-nitrosodimethylamine (NDMA), which has been found in Zantac, valsartan and other medications in recent years. Hundreds of former users of these recalled drugs have been diagnosed with cancer, and are now Zantac lawsuits and valsartan lawsuits against the drug makers for distributing contaminated medications.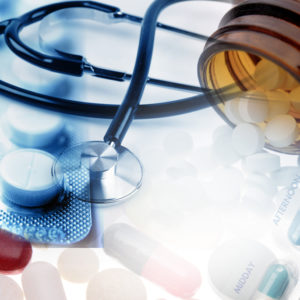 The FDA indicates NTTP has not been linked directly to cancer, but points out there is no data available on NTTP cancer risks and that similar chemicals from the same family of compounds are classified as carcinogens. Currently, the FDA has set an interim acceptable intake level of 246.7 nanograms (ng) per day, and a lifetime exposure level of NTTP at 37 ng per day.
However, while the FDA noted the level of NTTP detected in some batches of sitagliptin exceeded 37 ng per day, the warning does not detail what levels of NTTP were detected in the tested Januvia batches.
"*" indicates required fields