Valsartan NDMA Lawsuits Cleared To Move Forward, After Motion for Reconsideration Rejected
December 29, 2022
By: Irvin Jackson
The U.S. District Judge presiding over all valsartan NDMA lawsuits has rejected a renewed effort by manufacturers of the recalled blood pressure drug to have plaintiffs' expert witnesses excluded, finding that a recent order dismissing thousands of Zantac lawsuits involving the same cancer-causing contaminant has no impact the Court's prior decision to allow the valsartan claims to move forward.
The litigation stems from a series of valsartan recalls issued in late 2018, after it was discovered that changes to the generic drug manufacturing process caused pills to be distributed for years with high levels of N-nitrosodimethylamine (NDMA), N-nitrosodiethylamine (NDEA) and other chemical byproducts, which are known to increase the risk of stomach cancer, liver cancer, esophageal cancer, prostate cancer, pancreatic cancer, and other injuries.
More than 1,100 valsartan lawsuits have already been filed against manufacturers and distributors of the contaminated pills, and the parties are preparing a small group of representative cases for early "bellwether" trials, which are designed to help gauge how juries are likely to respond to certain evidence and testimony that will be repeated throughout hundreds of claims.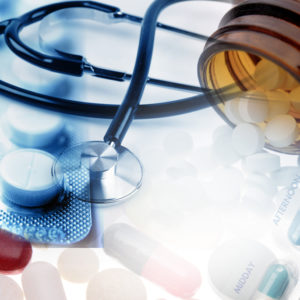 Given common questions of fact and law raised in complaints filed in U.S. District Courts nationwide, all valsartan NDMA lawsuits have been centralized for pretrial proceedings before U.S. District Judge Robert B. Kugler in the District of New Jersey, as part of a multidistrict litigation (MDL).
Earlier this year, Judge Kugler issued an order rejecting a motion filed by the drug makers to exclude plaintiffs expert witnesses that will be used to establish a link between valsartan and cancer, finding that the opinions were based on sound scientific findings and sufficiently reliable for the cases to go before a jury. However, following a recent ruling in a different federal MDL, the drug makers filed notice of a motion for reconsideration (PDF) on December 20, asking the Court to reverse it's earlier ruling or allow an immediate appeal before valsartan trials get underway.
Federal Zantac Lawsuits Dismissed
More than a year after the valsartan recalls raised concerns about NDMA in drugs, testing found that the popular heartburn drug Zantac (ranitidine) contained dangerously high levels of the cancer-causing chemical. However, unlike valsartan, where the NDMA resulted from changes in the manufacturing process and was present before the pills were ingested, testing found that the active pharmaceutical ingredient in Zantac may convert to NDMA once the pills are inside the body.
More than 100,000 Zantac NDMA lawsuits were brought throughout the federal court system, raising similar allegations to those presented in the valsartan litigation, indicating that former users developed bladder cancer, esophageal cancer, liver cancer, pancreatic cancer, stomach cancer or other injuries as the pills moved through the digestive system.
On December 6, U.S. District Judge Robin L. Rosenberg in the Southern District of Florida, who has been presiding over coordinated Zantac MDL proceedings over the past two and a half years, issued a controversial ruling that excluded plaintiffs' expert witnesses from testifying. Judge Rosenberg determined that plaintiffs' expert evidence failed to establish that enough ranitidine transformed into NDMA to be a viable cancer threat, resulting in the dismissal of all Zantac claims.
Defendants Sought Reconsideration of Valsartan NDMA Expert Ruling
Shortly after the Zantac ruling, defendants involved in the valsartan litigation filed asked Judge Kugler to reconsider his prior ruling, arguing that the opinion issued by Judge Rosenberg highlights "fundamental flaws" in the theory that trace amounts of NDMA causes cancer in humans. In the alternative, the drug makers and distributors asked the Court to certify the prior valsartan NDMA decision for interlocutory appeal, so that an immediate review of the decision could be obtained before more than 1,000 claims proceed to trial.
Only two days after the motion for reconsideration was filed, Judge Kugler issued an order (PDF) on December 22, rejecting the motion and clearing the valsartan NDMA lawsuits to continue moving forward.
Judge Kugler pointed out that while in the Zantac cases, plaintiffs alleged that ranitidine transformed into NDMA due to the body's natural processes, valsartan is known to have had the high amounts of NDMA in it before it was ingested, leaving no question about the amounts plaintiffs took into their bodies when they consumed a valsartan pill.
Judge Kugler noted that there is "no scientific doubt about the presence of nitrosamines in the human body upon ingestion of the 'valsartan-containing drugs containing NDMA or NDEA' (VCDs) because the VCDs contained nitrosamine before ingestion" before declaring there was not sufficient reason to reconsider earlier rulings on the admissibility of plaintiffs' expert witnesses in the Valsartan litigation. He also denied a request to certify for interlocutory appeal, which defendants also sought.
The ruling means that while Zantac litigation in federal court has potentially ended if plaintiffs fail to successfully appeal Judge Rosenberg's ruling, the valsartan lawsuits will continue to proceed to trial.
January 2023 Valsartan Lawsuit Update
As of late December 2022, there are at least 1,174 valsartan lawsuits pending in the federal MDL. However, the size and scope of the litigation is expected to continue to increase throughout 2023, as former users of the recalled blood pressure drug continue to be diagnosed with cancer caused by NDMA in valsartan.
In 2023, the parties are expected to continue preparing a small group of representative "bellwether" valsartan lawsuits for early trial dates, which will be closely watched to determine the respective strengths and weaknesses of claims and the average amounts of any valsartan lawsuit payouts awarded.
Judge Kugler previously appointed retired U.S. District Judges Gregory M. Sleet and Lawrence F. Stengel as a special master to help the parties negotiation potential valsartan settlements, which may help avoid the need for hundreds of individual claims to go before juries.
If the parties fail to make progress toward a resolution for the litigation or establish a valsartan cancer settlements program, it is expected that Judge Kugler will move forward with a series of "bellwether" trials, and then consider remanding large numbers of claims back to U.S. District Courts nationwide for separate trial dates in the future.

Do You Qualify for a Valsartan Settlement?
Lawyers provide free consultations and claim evaluations for former users of valsartan diagnosed with cancer. Settlement benefits may be available
CONTACT A LAWYER
"*" indicates required fields