Second Group of Abilify Gambling Cases to be Selected for Trial, as Settlement Negotiations Continue
June 25, 2018
By: Austin Kirk
While negotiations are continuing in an attempt to settle hundreds of Abilify lawsuits filed by individuals who allege the medication caused them to suffer sudden compulsions to gamble or engage in other destructive behaviors, the U.S. District Judge presiding over the litigation is pushing forward with plans to select a second group of cases for early "bellwether" trials. 
There are currently about 1,100 claims pending against Bristol-Myers Squibb and Otsuka Pharmaceuticals in the federal court system, each raising similar allegations that the drug makers failed to adequately warn consumers and the medical community about the risk of gambling problems from Abilify.
Plaintiffs maintain that they would have avoided devastating Abilify gambling losses if doctors and consumers had been informed about the importance of monitoring for signs of uncontrollable urges to engage in impulsive behaviors.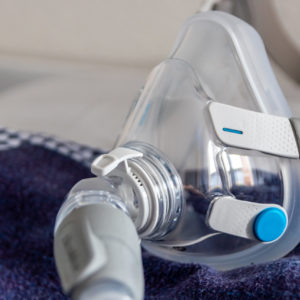 Did You Know?
Millions of Philips CPAP Machines Recalled
Philips DreamStation, CPAP and BiPAP machines sold in recent years may pose a risk of cancer, lung damage and other injuries.
Learn More
Given similar questions of fact and law, the litigation has been centralized in the Northern District of Florida before U.S. District Judge M. Casey Rodgers, who is presiding over discovery into common issues in the cases and other pretrial proceedings.
A series of three early trial dates were expected to begin in June, which were designed to help the parties gauge how juries may respond to certain evidence and testimony that may be repeated throughout the litigation. However, the parties reached agreements to settle those Abilify cases in late April 2018.
Early last month, Judge Rodgers ordered the parties to establish parameters for the mediation of all cases pending in the litigation by September 1, which is intended to avoid the need for additional trials. However, the Court is pushing forward with plans to prepare additional cases for early "bellwether" trials.
In an order (PDF) issued on Friday, Judge Rodgers indicates that a group of 100 cases will be randomly selected by July 6 for a second trial pool. Using completed Plaintiff Profile Forms to identify cases where plaintiffs have either bipolar disorder or major depressive order as a diagnosis that led to their use of Abilify, and involve claims that the drug resulted in compulsive gambling, the Court will then narrow this pool down to 40 claims, where plaintiffs will be asked to agree to have their case tried in the MDL.
Each side will be allowed to "strike" five cases from the pool, reducing the number of eligible trial cases to 30. Plaintiffs will then be required to complete a more detailed Plaintiff Fact Sheet by September 28, providing authorizations for the release of medical, financial and gambling records.
Later this year, each side will be allowed to strike five additional cases, reducing the pool to 20 cases by December 21, which will go through fact-discovery and depositions before each side strikes another five cases each, resulting in a final pool of 10 cases that will be eligible for trial.
"The Parties will meet and confer on the timing and scope of expert discovery for those 10 cases," Judge Rodgers ordered. "If any of these 10 cases must be removed from the second trial pool, then the Court will randomly select a replacement from the remaining cases in the second discovery pool, provided sufficient time remains to prepare these new cases for trial."
Judge Rodgers noted that the court is considering the possibility of consolidating some cases for trial, so that multiple plaintiffs' claims would go before the same jury, while others would be tried individually. However, before Judge Rodgers makes that decision, the court will allow a briefing on this issue and which cases might be consolidated.
While the outcomes of these bellwether trials will not be binding on other plaintiffs, they will be closely watched by lawyers involved in the litigation, helping to weigh the relative strengths and weaknesses of their positions.
Ultimately, if the parties fail to reach an agreement to settle Abilify gambling cases, following the bellwether process, each of the claims pending in the MDL may be remanded back to U.S. District Courts nationwide for individual trial dates in the future.
"*" indicates required fields