Car Safety Technology May Not Prevent Pedestrian Accidents in Situations Where Needed Most: Study
October 04, 2019
By: Russell Maas
While features like emergency braking and accident avoidance technology have increasingly become a standard feature in new cars, the findings of a new study suggest that pedestrian detection systems are often unreliable at night or in bad weather, failing to take into consideration real-world scenarios where the car safety technology is most needed.
The American Automobile Association (AAA) released a new report this month, which warns that modern automatic braking technologies designed with pedestrian detection capabilities are inconsistent and virtually nonexistent at night, highlighting the need for continued development and improvement of features.
Pedestrian and cyclist deaths have increased steadily over the last several years, even as motor vehicles adopt new safety features designed to reduce the risk of accidents. The National Highway Traffic Safety Administration (NHTSA) reports a total of 6,227 pedestrians accidents resulted in deaths last year, which is an increase of 41% when compared to 2008. Researchers indicate 250 more pedestrian and bicyclists were involved in a fatal vehicle-involved crash in 2018 when compared to 2017.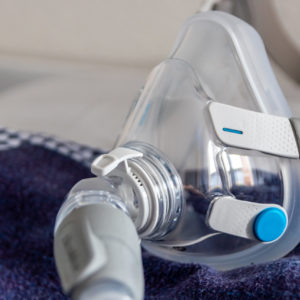 Did You Know?
Millions of Philips CPAP Machines Recalled
Philips DreamStation, CPAP and BiPAP machines sold in recent years may pose a risk of cancer, lung damage and other injuries.
Learn More
The upward trend has put pressure on many automobile manufacturers to develop technologies to prevent and mitigate the impact of these pedestrians accidents. However, the AAA report suggests the technologies still need significant improvement.
AAA investigators performed a series of tests involving certain model Chevrolet Malibu, Honda Accord, Tesla Model 3, and Toyota Camry vehicles equipped with Pedestrian Automatic Emergency Braking (PAEB), also known as frontal pedestrian impact mitigation braking. The systems are designed to automatically apply the brakes when pedestrians are in the forward path of the vehicle's travel, and the driver has taken insufficient action to avoid an imminent crash.
A variety of scenarios were tested at intersections designed to simulate a real-world situation where pedestrians would most likely encounter vehicles. A test double simulating a pedestrian was used to cross an intersection at different times and angles to challenge the effectiveness of the PAED systems.
According to the test results, nearly every test run ended with the vehicle striking the pedestrian double. Researchers found some of the vehicles recognized the forward collision threat, yet were unable to stop or significantly reduce speed to prevent a collision.
Tests involving real-world scenarios, such as a vehicle turning at an intersection where a pedestrian was crossing failed every time. These test scenarios were also run during night time, when roughly 75% of pedestrian fatalities occur, and each test resulted with the pedestrian double being struck.
The report highlights the need for continued development of effective pedestrian detection systems, specifically considering night time scenarios when drivers are most likely to encounter pedestrians, AAA indicates.
Earlier this year, the Governors Highway Safety Association (GHSA) issued the 2018 Pedestrian Fatality Report, indicating night time pedestrian death increases far exceeded day time fatalities. The number of night time pedestrian fatalities increased by 45% compared to the 11% increase in daytime pedestrian fatalities.
Continuous increases of pedestrian fatalities has become a major focus of the National Transportation Safety Board (NTSB), who released a series of safety recommendations in September 2018, calling for the National Highway Traffic Safety Administration (NHTSA), Centers for Disease Control and Prevention (CDC) and the Federal Highway Administration (FHA) to collaborate on efforts to produce better standards that will protect pedestrians.
Some of the recommendations have included improving crash avoidance systems in vehicles to protect not just individuals inside other vehicles, but also the pedestrians. As part of the recommendations, NTSB officials are recommending the NHTSA incorporate pedestrian collision avoidance systems into its crash-test ratings to encourage vehicle manufacturers to develop and improve software.
"*" indicates required fields