Initial Case Management Order Issued for Abilify Gambling Litigation
November 14, 2016
By: Austin Kirk
As a growing number of Abilify gambling lawsuits continue to be filed throughout the federal court system, the U.S. District Judge recently assigned to preside over the litigation has issued an initial case manager order that lays out the foundation for how the coordinated pretrial proceedings will be handled.
There are currently about 50 product liability lawsuits pending against Bristol-Myers Squibb and Otsuka Pharmaceuticals nationwide, brought by individuals who claim that Abilify caused them to suffer substantial gambling losses and damage to their financial stability, due to the failure to warn about impulse control side effects associated with the popular medication.
As Abilify gambling lawyers continue to review and file claims for individuals and families nationwide over the coming weeks and months, it is widely expected that hundreds, if not thousands, of complaints will be brought throughout the federal court system.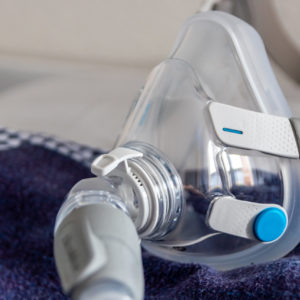 Did You Know?
Millions of Philips CPAP Machines Recalled
Philips DreamStation, CPAP and BiPAP machines sold in recent years may pose a risk of cancer, lung damage and other injuries.
Learn More
Given the similar questions of fact and law raised in the cases, the U.S. Judicial Panel on Multidistrict Litigation (JPML) decided last month to centralize all pretrial proceedings before U.S. District Judge M. Casey Rodgers in the Northern District of Florida, as part of an MDL, or multidistrict litigation. The process is common in complex pharmaceutical litigation, and is designed to reduce duplicative discovery into common issues, avoid conflicting pretrial rulings and serve the convenience of parties, witnesses and the courts.
In a case management order (PDF) issued on November 8 , Judge Rodgers announced that the court intends to follow a bellwether process, commonly used in mass coordinated litigation, which will select several test cases for early trial.
While the outcome of these trials will be non-binding on the other cases, they will let parties and the court gauge juries' responses to testimony and evidence likely to be repeated if other Abilify claims go to trial. Those results could also help form the basis of an Abilify settlement agreement.
With a sharp influx of cases expected, Judge Rodgers noted that it will be a challenge to determine representative sample cases.
"The key to a useful bellwether process is to have a truly representative sample of cases for discovery," Judge Rodgers wrote. "Getting a census of the litigation is likely to be a herculean task requiring the assistance of a third party data analytics firm."
According to the order, Judge Rodgers anticipates issuing another order next week which will announce which attorneys have been appointed to leadership positions in the litigation. These attorneys would take certain actions during the coordinated discovery and pretrial proceedings that benefits all plaintiffs who have filed a complaint.
The order also announced that the Court intends to hold a "science day" which has not yet been scheduled.
In complex product liability litigation, where a large number of claims have been brought alleging that individuals suffered similar injuries or medical issues as a result of the same medical device or drug, it is not uncommon for the Court to schedule such scientific presentations, which are designed to allow the parties to explain issues that will come up in the case in a non-adversarial setting, which are typically not on the record or subject to cross-examination.
The next conference is scheduled for February 22, 2017.
Abilify Compulsive Behavior
Abilify (ariprazole) is one of the top-selling brand name medications on the market in the United States, generating sales in excess of $6 billion per year. It was introduced in 2002 for treatment of schizophrenia, bipolar disorder and other major depressive disorders, but is also widely used to treat irritability, aggression, mood swings and other behavior issues.
In May, the FDA required the drug makers to update the warning label to provide information for users and doctors about the potential Abilify risk of gambling, compulsive shopping and other compulsive activities. The regulatory agency noted that a large number of adverse event reports have been received from users describing uncontrollable urges to gamble, shop, eat or engage in sexual activity.
Addictive gambling problems on Abilify can have a severe impact on users, causing severe financial losses and behavior that can destroy families, reputations and cause irreparable damage to an individual's quality of life.
Plaintiffs allege that if warnings had been provided about the risk of impulsive behaviors, they may have avoided devastating consequences by recognizing the potential side effects associated with the medication and stopping use of the drug.
Although warnings about the potential risk were provided to medical providers and consumers outside the United States, plaintiffs in the mounting Abilify litigation claim that similar information was withheld in the United States until recently.
Following the completion of common discovery and coordinated pretrial proceedings in the MDL, if the drug makers are unable to reach Abilify settlements or otherwise resolve the cases, each lawsuit may be remanded back to the U.S. District Court where it was originally filed for a separate trial date.
"*" indicates required fields