Documenting Abilify Gambling Losses, Obtaining Financial Records Assisted By Court Order
May 08, 2017
By: Austin Kirk
The U.S. District Judge presiding over all federal Abilify gambling lawsuits has established rules and procedures designed to improve the efficiency of obtaining documentation to support claims, including records from casinos, financial firms and other entities that possess relevant information.
There are currently more than 130 product liability lawsuits pending against Bristol-Myers Squibb and Otsuka Phamaceuticals, each involving similar claims that the drug makers failed to adequately warn about the risk of gambling addictions and other compulsive behaviors that may be caused by the side effects of Abilify. However, thousands of additional cases are being investigated by lawyers nationwide.
Each of the lawsuits raise similar allegations that plaintiffs suffered devastating financial damage since they were unaware that uncontrollable impulses to gamble or engage in other risky activity may be caused by their use of Abilify, which failed to contain adequate gambling warnings until last year.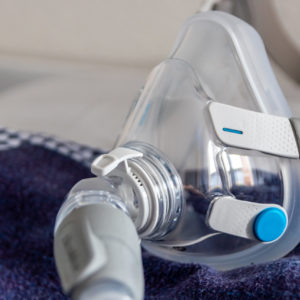 Did You Know?
Millions of Philips CPAP Machines Recalled
Philips DreamStation, CPAP and BiPAP machines sold in recent years may pose a risk of cancer, lung damage and other injuries.
Learn More
Given the similar questions of fact and law raised in the claims filed by individuals nationwide, the Abilify litigation is centralized before U.S. District Judge M. Casey Rodgers in the Northern District of Florida to reduce duplicative discovery into common issues, avoid conflicting pretrial rulings and to serve the convenience of the parties, witnesses and the judicial system.
While Judge Rodgers has pushed for an aggressive "bellwether" process, which will involve the selection of a small group of lawsuits for early trial dates, the Court has been frustrated by the slow pace of filing new Abilify cases, as lawyers have encountered substantial difficulties obtaining records held by casinos and other entities, which are necessary to document the cases.
In an order (PDF) issued on May 1, Judge Rodgers granted an unopposed application filed by lawyers representing plaintiffs, which provides a uniform process for the collection and discovery of Abilify gambling records from third parties.
"In order to comply with court-ordered obligations and to fully and accurately complete their Profiles Forms and Fact Sheets, Plaintiffs must be able to obtain certain healthcare, casino, and financial institution records that are relevant to their legal claims in this litigation," wrote Judge Rodgers in the order. "Plaintiffs counsel has represented to the Court that some entities and individuals having custody of these records have refused to release such records unless specific forms prepared by a particular entity are used and/or, in the case of records for which Plaintiffs do not enjoy a right of access, unless served with a subpoena or similar compulsory process."
To facilitate the timely exchange of information documenting the Abilify gambling cases, Judge Rodgers indicates that all physicians, healthcare providers, financial institutions, casinos, government agencies and other entities asked to produce records relating to a claim must accept authorization forms approved by the court, and outlined the procedure for incorporating the authorization forms into a subpoena.
The order prohibits entities served with the authorization forms approved by the court from requesting different forms or requiring plaintiffs' attorneys to meet different terms.
Abilify Gambling Risk
Abilify (ariprazole) is one of the top-selling brand name medications on the market in the United States, generating sales in excess of $6 billion per year. It was introduced in 2002 for treatment of schizophrenia, bipolar disorder and other major depressive disorders, but is also widely used to treat irritability, aggression, mood swings and other behavioral issues.
In May 2016, the FDA required the drug makers to update the warning label to provide information for users and doctors about the potential Abilify risk of gambling, compulsive shopping and other compulsive activities. The regulatory agency noted that a large number of adverse event reports have been received from users describing uncontrollable urges to gamble, shop, eat or engage in sexual activity.
Although warnings about the potential link between Abilify and compulsive behavior have been provided to medical providers and users in several other countries for several years, information was not provided in the United States until recently.
Plaintiffs indicate that they may have avoided devastating consequences from Abilify impulsivity if warnings had been provided about the importance of monitoring for signs of uncontrollable urges to gamble or engage in other damaging behaviors.
As a result of the lack of warnings, plaintiffs indicate that they have suffered severe gambling losses, irreparable damage to their reputation, employment and family relationships, as well as general damage to their financial security and overall quality of life.
As Abilify lawyers continue to review and file cases in the coming weeks and months, it is ultimately expected that several thousand complaints will be involved in the federal litigation pending before Judge Rodgers.
Kelly

August 22, 2019 at 9:16 am

I am currently in Abilify participant my lawyer has made several mistakes in my case and now I have been declined I feel that I have been poorly represented and I am open and shut case for this lawsuit even as an individual basis instead of a mass tort I don't know who to contact or what to do about getting my case we looked at or open back up due to negligence on my representations I am current[Show More]I am currently in Abilify participant my lawyer has made several mistakes in my case and now I have been declined I feel that I have been poorly represented and I am open and shut case for this lawsuit even as an individual basis instead of a mass tort I don't know who to contact or what to do about getting my case we looked at or open back up due to negligence on my representations I am currently in Abilify participant my lawyer has made several mistakes in my case and now I have been declined I feel that I have been poorly represented and I am open and shut case for this lawsuit even as an individual basis instead of an ass toward I don't know who to contact or what to do about getting my case we look dead or open back up due to negligence on my representations
"*" indicates required fields