Lawsuit Blames Abilify For Compulsive Gambling Addiction
November 04, 2016
By: Irvin Jackson
According to allegations raised in a lawsuit filed this week against Bristol-Myers Squibb and Otsuka Pharmaceuticals, side effects of Abilify caused her to develop a compulsive gambling addiction, resulting in losses of more than $10,000 and damage to her financial stability. 
The complaint (PDF) was filed by Chrystal Austin in the U.S. District Court for the Northern District of California on November 1, indicating that the drug makers failed to adequately warn consumers or the medical community about the potential link between Abilify and gambling, which may have allowed her to avoid substantial damages.
Austin indicates that she began taking the antipsychotic Abilify in 2011, and developed a gambling addiction shortly afterward. She stopped taking the drug in 2015, and her compulsive gambling habit stopped as well. However, due to the failure to warn, she did not discover the cause of her sudden and uncontrollable urges to gamble until after suffering monitary losses in excess of $10,000.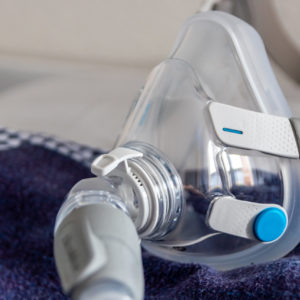 Did You Know?
Millions of Philips CPAP Machines Recalled
Philips DreamStation, CPAP and BiPAP machines sold in recent years may pose a risk of cancer, lung damage and other injuries.
Learn More
The case joins a growing number of similar Abilify gambling addiction lawsuits brought by individuals throughout the United States, noting that the European label for the drug warned about the risk as early as 2012, and information was added to the label in Canada in 2015. However, there was no such warning on the label for Abilify in the U.S. until earlier this year.
"Defendants wrongfully and unjustly profited at the expense of patient safety and full disclosure to the medical community by failing to include language about gambling in the United States labeling and by failing to otherwise warn the public and the medical community about Abilify's association with gambling— despite opportunities and a duty to do so," the lawsuit states. "As a result, Defendants have made significantly more revenue from Abilify sales in the United States compared to Europe."
Last month, the U.S. Judicial Panel on Multidistrict Litigation (JPML) established consolidated pretrial proceedings for all Abilify lawsuits filed in the federal court system over problems with impulse control, including gambling, shopping, sexual addiction and other destructive habits linked to the medication. Given the similar questions of fact and law, the litigation is consolidated in the Northern District of Florida under U.S. District Judge M. Casey Rodgers for coordinated discovery and bellwether trials.
As Abilify gambling lawyers continuing to review and file additional cases for individuals who have been left with severe financial problems as a result of an addiction that surfaced shortly after starting to use the drug or increasing the dose, it is widely expected that hundreds, if not thousands, of lawsuits may ultimately be transferred into the federal Multidistrict Litigation (MDL).
Abilify Compulsive Behavior
Abilify (ariprazole) is one of the top-selling brand name medications on the market in the United States, generating sales in excess of $6 billion per year. It was introduced in 2002 for treatment of schizophrenia, bipolar disorder and other major depressive disorders, but is also widely used to treat irritability, aggression, mood swings and other behavior issues.
In May, the FDA required the drug makers to update the warning label to provide information for users and doctors about the potential link between Abilify and gambling problems, compulsive shopping and other compulsive activities. The regulatory agency noted that a large number of adverse event reports have been received from users describing uncontrollable urges to gamble, shop, eat or engage in sexual activity.
Addictive gambling problems on Abilify can have a severe impact on users, causing severe financial losses and behavior that can destroy families, reputations and cause irreparable damage to an individual's quality of life. Plaintiffs allege that if warnings had been provided about the risk of impulsive behaviors, they may have avoided devastating consequences by recognizing the potential side effects associated with the medication and stopping use of the drug.
Now that the U.S. JPML has established centralized pretrial proceedings, it is likely that a small group of cases will be prepared for early trial dates to help the parties gauge how juries may respond to certain evidence and testimony that is likely to be repeated throughout the litigation. While the outcome of these "bellwether" trials would not be binding on other cases, they may be useful in helping the parties reach Abilify settlements to resolve claims without the need for hundreds of individual trials nationwide.
Austin presents claims of defective design, defective manufacturing, failure to warn, breach of warranty, negligence and negligence per se, negligent misrepresentation, fraudulent concealment, and violation of California consumer protection laws. She is seeking both compensatory and punitive damages.
Roslyn

November 12, 2016 at 8:00 pm

I've been taking abilify for a while now and my sexual appetite is ridiculous. I hate being" oversexed" at the age of 58yrs old. Impulses hit me at the most inopportune times. I find myself masturbating in even in my Doctors office. It's ridiculous.
"*" indicates required fields