Abilify Lawsuit Alleges Side Effects Caused Compulsive Gambling Problems
January 14, 2016
By: Irvin Jackson
According to allegations raised in a recently filed product liability lawsuit side effects of Abilify caused a Minnesota woman to compulsively gamble, racking up losses in excess of $75,000 and causing her family to suffer serious financial problems. 
In a complaint (PDF) filed in the U.S. District Court for the District of Minnesota on January 12, Denise Miley indicates that she began to have uncontrollable urges to gamble after she began using the atypical antipsychotic.
While the compulsive behavior ended when she was removed from the medication, Miley and her husband indicate that they suffered substantial damages, resulting in loss of financial stability, as well as other mental, physical and economic damages.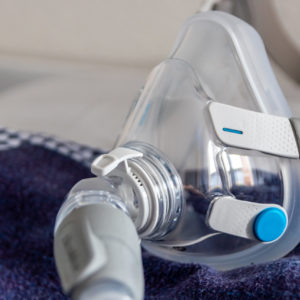 Did You Know?
Millions of Philips CPAP Machines Recalled
Philips DreamStation, CPAP and BiPAP machines sold in recent years may pose a risk of cancer, lung damage and other injuries.
Learn More
The lawsuit names Bristol-Myers Squibb and Otsuka Pharmaceutical Co. as defendants, arguing that the drug makers knew or should have known about the link between Abilify and gambling, yet failed to provide adequate warnings for consumers or the medical community about the importance of monitoring for signs of compulsive behaviors while using the drug.
Miley notes in the complaint that from May 1, 2009 through May 1, 2011, the FDA received nearly 4,600 adverse event reports regarding Abilify, of which more than two thousand were considered serious. From 2005 through 2013, the agency logged at least 54 reports of compulsive or impulsive behavior problems linked to Abilify, 30 of which involved gambling, 12 involving impulsive behavior, nine involving hypersexuality, and three reports of compulsive shopping.
"Abilify is a partial and full dopamine agonist. Dopamine is a neurotransmitter that helps control the brain's reward and pleasure centers," the lawsuit states. "Dopamine's role in compulsive behavior and pathelogical gambling is well-known. Dopaminergic reward pathways have frequently been implicated in the etiology of addictive behavior. Scientific literature has identified dopamine as a potential cause of pathological gambling for years."
The lawsuit notes that in Europe and Canada, Abilify warning labels are required to mention the risk of compulsive gambling, promiscuity and other self-destructive behaviors. However, the manufacturer has not placed the word gambling on labels in the U.S.
Abilify Gambling Problems
Abilify (ariprazole) is the most widely used medication of those evaluated by the researchers, which was introduced in 2002 for treatment of schizophrenia, bipolar disorder and other major depressive disorders. The medication has also been widely used to treat irritability, aggression, mood swings and other behavior issues.
Amid aggressive marketing that has promoted Abilify as safe and effective, the medication has grown to become a top-selling brand name drug in the United States, generating sales of nearly $6.5 billion in 2013.
A study published in October 2014 in JAMA Internal Medicine found that a class of drugs known as dopamine receptor agonists, often used to treat Parkinson's disease, were linked to impulse control problems. However, the researchers also saw the same behavioral problems associated with the use of Abilify.
Addictive gambling on Abilify can have a severe impact on users, causing severe financial losses and behavior that can destroy families, reputations and cause irreparable damage to an individuals quality of life.
A number of other former users have filed similar Abilify gambling lawsuits against the drug's manufacturers, alleging that if warnings had been provided about the risk of impulsive behaviors, they may have avoided devastating consequences by recognizing the potential side effects associated with the medication.
"*" indicates required fields