Accupril Recall Issued Over Nitrosamine Contamination
April 26, 2022
By: Irvin Jackson
Pfizer is recalling yet another hypertension drug due to nitrosamine contamination, indicating that recalled Accupril pills could expose users to the cancer-causing chemicals.
The FDA announced an Accupril recall on April 22, after confirming the presence of high levels of N-nitroso-quinapril, a form of nitrosamine, at levels that exceed what the agency deems to be an Acceptable Daily Intake amount.
Accupril (quinapril HCI) is a hypertension drug prescribed to patients with high blood pressure. It is a 30-year-old drug, which is also approved for managing heart failure.
While no illnesses or injuries have been linked to the recalled Accupril pills, versions of valsartan and other hypertension drugs contaminated with the same chemical byproducts over the past few years have been linked to hundreds of reports involving bladder cancer, gastric cancer, liver cancer, kidney cancer and other injuries as the carcinogen moves through the digestive tract.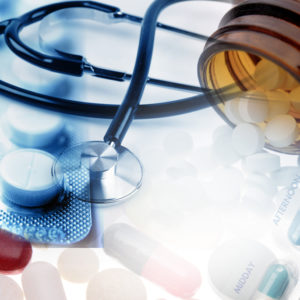 The recall impacts five lots of Accurpril sold in 10 mg, 20 mg and 40 mg strengths. The affected lots have NDC numbers of 0071-0530-23, 0071-0532-23, and 0071-0535-23; and lot numbers DR9639. DX8682, DG1188, DX6031 and CK6260. All have expiration dates of 2023 MAR 31 and were sold in 90-count bottles. They were distributed nationwide from December 2019 to April 2022 in the U.S. and Puerto Rico.
Pfizer indicates it believes there is no immediate health risk from the drug, but warns that long-term use of recalled Accurpril pills may increase the risk of cancer. It is advising wholesalers and distributors to stop use and distribution and quarantine the affected drugs immediately.
Patients currently taking the drug should consult with their doctor or health care provider about finding alternative forms of treatment.
The recall comes about a month after Pfizer issued a similar recall for Accuretic; another hypertension drug linked to high levels of nitrosamine.
Patients with questions should contact Sedgwick at 888-345-0481.
"*" indicates required fields