Accuretic Recall Announced In Canada Over Nitrosamine Contamination In Another Pfizer Hypertension Drug
March 07, 2022
By: Irvin Jackson
Pfizer has issued a recall for Accuretic in Canada, after discovering that the hypertension drug may be contaminated by cancer-causing nitrosamine-based impurities, which have been found in a number of similar drugs in recent years.
The Accuretic recall was announced by Health Canada on March 3, after determining the blood pressure medication had amounts of N-nitroso-quinapril above the acceptable level.
While no illnesses or injuries have been linked to the recalled blood pressure drug, and no action has been taken in the U.S., versions of valsartan and other hypertension drugs contaminated with the same chemical byproducts over the past few years have been linked to hundreds of reports involving bladder cancer, gastric cancer, liver cancer, kidney cancer and other injuries as the carcinogen moves through the digestive tract.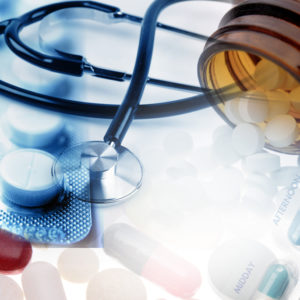 Accuretic (quinapril HCI, hydrochlorothiazide) is a Pfizer hypertension drug approved by the FDA in 1999. It is a combination of the angiotensin-converting enzyme (ACE) inhibitor, quinapril hydrochloride, and the diuretic, hydrochlorothizide (HCTZ).
It is one of the latest of a slew of drugs, particularly blood pressure medications, which have been recalled in recent years due to nitrosamine contamination. Most of the recalled drugs were contaminated with a similar chemical byproduct known as N-nitrosodimethylamine (NDMA).
In recent years, NDMA has also plagued manufacturers of generic metformin diabetes pills, the stop-smoking drug Chantix and the recalled heartburn medication Zantac.
This latest recall affects all lots of Accuretic sold in Canada in 10/12.5 mg, 20/12.5 mg and 20/25 mg strengths. The recalled drugs have expiry dates of either 2022-07-31 or 2023-08-31.
Health Canada is advising consumers with the recalled metication to continue taking it until they are advised by a health care provider to stop, indicating there is no immediate risk in continuing to take the drug. Health Canada estimates it would require taking the drug every day for 70 years before the risk of cancer was significantly increased. However, patients should contact their healthcare provider to discuss other treatment options.
Patients with questions can contact Pfizer Canada ULC at 1-800-463-6001, or by visiting their website at www.pfizermedinfo.ca.
"*" indicates required fields