Adalat, Nifediac, and Cordipin Increase Lip Cancer Risk: Study
August 07, 2012
By: Martha Garcia
A new study suggests that there may be a link between a risk of lip cancer and certain drugs designed to combat high blood pressure, such as Adalat, Nifediac and Cordipin. 
According to new research published this month in the Journal of the American Medical Association, an association was found between the photosensitizing antihypertensive drugs hydrochlorothiazide and nifedipine and lip cancer.
Researchers from Kaiser Permanente and Stanford University School of Medicine found an increased risk of lip cancer among non-Hispanic whites receiving treatment for hypertension with long-term use of photosensitizing drugs of this nature.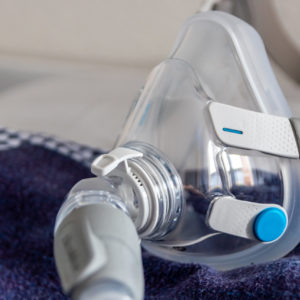 Did You Know?
Millions of Philips CPAP Machines Recalled
Philips DreamStation, CPAP and BiPAP machines sold in recent years may pose a risk of cancer, lung damage and other injuries.
Learn More
The study, conducted between 1994 and 2008, looked at 712 patients with lip cancer and compared them to nearly 23,000 without the disease. They found that prescriptions dispensed for the hypertension drugs Adalat, Nifediac and Cordipin, increase the risk of lip cancer among white people; possibly because the medications increase susceptibility to sun damage. The risk increased when researchers accounted for smoking.
The drugs include hydrochlorothiazide and hydrochlorothiazide combined with triamterene, the angiotensin-converting enzyme inhibitor lisinopril, the calcium channel blocker nifedipine, and the β-adrenergic blocker atenolol.
According to the Mayo Clinic, high blood pressure can force the blood against the artery wall which may eventually cause health problems such as heart disease. These drugs aid in the treatment of hypertension (high blood pressure) to help lower blood pressure, many times more than one drug is needed in a particular case, to help lower blood pressure and control symptoms in different ways.
Lip cancer is a form of squamous cell cancer, which is the most common form of cancer, even though lip cancer itself is rare. Risk factors include using tobacco use, such as smoking cigarettes, cigars, pipes and use of smokeless tobacco. It characterizes cancer including the front thirds of the tongue, gingiva (gums), buccal mucosa (lining of the inside of the cheeks), floor of the mouth, hard palate and retromolar trigone (small area behind the wisdom teeth). Lip cancer is generally easily treated and not life-threatening.
The study found that white people taking these drugs have a four times greater risk of getting squamous cell lip cancer during a period of five years and that risk increased with length of use. The normal risk is about 1 in 100,000.
Preventive measures include sunscreen, rash-guards, hats with wide-brims to shade the lips, lip sunscreens to block photosynthesizing agents and avoiding times of day when the sun is most is most intense.
"*" indicates required fields