Advair Settlement Agreement Reached With 45 States for $105M
June 05, 2014
By: Irvin Jackson
GlaxoSmithKline has reached an agreement to pay $105 million to settle claims brought by 45 states over the alleged illegal marketing of the asthma drug Advair, as well as the antidepressant drugs Paxil and Wellbutrin .  
The settlement agreement was announced on June 4, by Hawaii's Department of Commerce and Consumer Affairs. In addition to the monetary portion of the settlement, the states forced Glaxo to make a number of promises to reform its promotional practices and how it compensates sales representatives.
The agreement requires the company to extend its Patient First program, first launched in 2011, until at least 2019. The program changes how the company compensates its sales representatives, by not setting sales targets and rewarding them based on their technical knowledge and the quality of service they provide in support of patient care.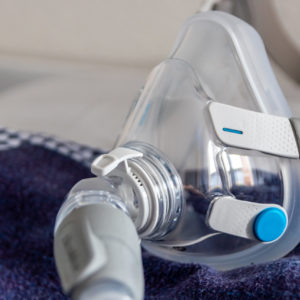 Did You Know?
Millions of Philips CPAP Machines Recalled
Philips DreamStation, CPAP and BiPAP machines sold in recent years may pose a risk of cancer, lung damage and other injuries.
Learn More
In 2012, the company paid the federal government $3 billion to settle claims that it illegally marketed the drugs Avandia, Paxil and Wellbutrin.
These more recent claims were brought by states and focused mainly on Advair, which the states say the company marketed to people suffering from mild asthma, which is not an approved use of the drug. The company also allegedly attempted to market Paxil and Wellbutrin for use by children, which is also not approved by the FDA.
Drug companies are only allowed to market their products for uses approved by the FDA. Doctors, however, can prescribe drugs for any purpose they see fit.
Advair (salmeterol and fluticasone) is a blockbuster asthma medication manufactured by GlaxoSmithKline PLC, which brings in an estimated $7 billion in sales annually.
In February 2010, the FDA contraindicated Advair and other drugs in the same class, known as long-acting beta agonists (LABAs), for solo use. The agency determined that side effects of Advair and similar asthma medications could increase the risk of severe asthma attacks and death in adults and children. The agency determined that the drugs should only be used if they are being used in conjunction with an asthma controller medication, like an inhaled corticosteroid.
Asthma affects 20 million Americans, including 6.5 million children. It is a chronic disease with symptoms like wheezing, difficulty breathing and spasms, which can severely limit activities and impact quality of life.
Theresa

January 24, 2023 at 10:45 pm

My husband was on Advair Diskus for a couple years. His asthma got worse, he used his nebulizer more often, was losing weight (probably osteoporosis), was depressed, irritable and aggressive, rapid speech, having hallucinations and suicidal thoughts. His physical appearance and his personality changed before my very eyes. Near the end he could hardly speak. He completed suicide by gun in 2011. [Show More]My husband was on Advair Diskus for a couple years. His asthma got worse, he used his nebulizer more often, was losing weight (probably osteoporosis), was depressed, irritable and aggressive, rapid speech, having hallucinations and suicidal thoughts. His physical appearance and his personality changed before my very eyes. Near the end he could hardly speak. He completed suicide by gun in 2011. I have not been the same since. Please watch for these changes in your loved one and get them help.

Susan

October 30, 2022 at 3:26 pm

My husband started to take adviar last yr 2021 Summer of 2022 his eyes was getting bad ,we went to eye Dr got a new prescription.. 3 mths later he was saying his eyes was bad again ,uuhhh went to eye Dr once again they told him he has cataracts, now waiting for his appointment. He is a truck driver and if they can not fix him then what?

Roberta

September 26, 2022 at 11:41 pm

I started using advair disks when my pulmonary doctor prescribed the disks for me in 2005 ,after using the advair for a few years I started to loose my upper and lower teeth.

Xeanna

August 4, 2022 at 11:22 pm

We can all File a federal class action Lawsuit, these are 7Billlion dollar company Advir, Arnuity, all making us sicker, blind, horse, sinusitis. Deaf, Arthritic, Osteoarthritis, Osteoporosis. I can go on an on. In NYC who's up to the Challenge!! Worldwide law suit!! Keep all your your medical records, Order copies, of everything, every hospital, ER visit, Urgent Care, and every time you told you[Show More]We can all File a federal class action Lawsuit, these are 7Billlion dollar company Advir, Arnuity, all making us sicker, blind, horse, sinusitis. Deaf, Arthritic, Osteoarthritis, Osteoporosis. I can go on an on. In NYC who's up to the Challenge!! Worldwide law suit!! Keep all your your medical records, Order copies, of everything, every hospital, ER visit, Urgent Care, and every time you told your doctor of your symptoms. This matters!! Liability. Sad for all the innocent people dying because of there greed, Karma is coming. Together we can do anything!

Mandy

July 15, 2022 at 12:24 pm

I told my Dad i believe the Advair my Mother was taking 250/100 is what killed her. My Mother was only 57 y/o …. I noticed after she began using Advair she developed Cataracs in her eyes what she had to have removed later on she developed chronic pain throughout her body which was put on morphine patches for then after to couple years …. I noticed my mother using her breathing machine a lot more [Show More]I told my Dad i believe the Advair my Mother was taking 250/100 is what killed her. My Mother was only 57 y/o …. I noticed after she began using Advair she developed Cataracs in her eyes what she had to have removed later on she developed chronic pain throughout her body which was put on morphine patches for then after to couple years …. I noticed my mother using her breathing machine a lot more to where I got to the point where she was using every day every five minutes a day and she wanted to be in the hospital I need to tell my mother her lungs were completely shot and they gave her six months to one year to live she didn't even last four months all the tubes going in her throat and everything else and all the stress they said that she suffered a massive heart attack and died it was the Advair that killed her that was back in 2009 when she had passed away.

LaWanda

May 26, 2022 at 11:05 pm

My (Laura Edwards) mother took this medication. I have her records. She kept infection often. Asthma, weight loss, thin bone, blind, oxygen and etc.

Janice

February 17, 2022 at 11:36 am

I have been using advair for 2 years and now I have a fungus infection and have laryngitis so bad I can not talk, my doctors are trying to clear up the fungus infection with the chance of throat cancer, why would a doctor do this to their patients know this causes cancer

April

December 31, 2021 at 4:29 pm

I was put on advair when my asthma returned after I had my daughter I couldn't function was wilting away and my doctor kept pushing it. Was in Er while visiting relatives in Ohio and was told to stop taking immediately when I contacted my doctor in California he still told me the doctor was wrong and to continue taking it. Had an argument when returned in his office and walked out. Doctors are not[Show More]I was put on advair when my asthma returned after I had my daughter I couldn't function was wilting away and my doctor kept pushing it. Was in Er while visiting relatives in Ohio and was told to stop taking immediately when I contacted my doctor in California he still told me the doctor was wrong and to continue taking it. Had an argument when returned in his office and walked out. Doctors are not necessarily there to help people obviously, some just make money

Mark

February 28, 2021 at 3:03 pm

Unfortunately they practice using meds on desperate people ( I was one of those patients willing to try some new back around in 2005. And was willing to try Advair. My symptoms worsen yet my Doctor pushed this medication. So I change alot of eating habits and wanted to make sure I was doing my part. Yet more asthma attacks occurred and finally after the 6 or 7th attack while out of town on busi[Show More]Unfortunately they practice using meds on desperate people ( I was one of those patients willing to try some new back around in 2005. And was willing to try Advair. My symptoms worsen yet my Doctor pushed this medication. So I change alot of eating habits and wanted to make sure I was doing my part. Yet more asthma attacks occurred and finally after the 6 or 7th attack while out of town on business. I simply stop taking it Once the Doctor asked me how I was feeling(he had no clue I had stop using this medication. He claimed my lungs sounded great that I was getting better. That's when I told him that I haven't used the Advair in 5 months(the look on his face was priceless. They were pushing this drug hoping that it worked,unfortunately at the cost of asthmatics life. Wish I had known earlier would have warned people to research this product

JAY

October 28, 2020 at 12:21 pm

Anyone taking Advair in the higher dose for many years is very likely to have osteoporosis. This includes low risk younger males. There should be a class action case about this. The Glaxo study was based on a low dose for a couple of years. Different ball game down the road with high does (250 or 500).

Theresa

July 24, 2020 at 3:59 pm

My mother was put on this for asthma and copd and now she has to go to get shots in her eyes every 5-6 weeks. we believe it was this that screwed up her eyes. Anyone able to help us?

Carolyn

July 21, 2020 at 12:30 am

I had eye surgery 6 months ago and I have been using an Advair inhaler for 2 years. Have big problem now. my mouth got so dry they I broke the top soft bones above my hard pallet. The lining on the roof of my mouth rolled up. I have long stringy spiny like things connected to hard dried pieces of skin cutting into my throat and poking my tonsils. I can barely eat or drink! Every where I go , every[Show More]I had eye surgery 6 months ago and I have been using an Advair inhaler for 2 years. Have big problem now. my mouth got so dry they I broke the top soft bones above my hard pallet. The lining on the roof of my mouth rolled up. I have long stringy spiny like things connected to hard dried pieces of skin cutting into my throat and poking my tonsils. I can barely eat or drink! Every where I go , everyone thinks I am nuts! Its all under the skin in my mouth and because they can't see it they tell me nothing is wrong! I can't get any help! Also now I can barely move my shoulder. I feel like I am on deaths door!

R

March 5, 2020 at 6:14 pm

I have been taking Advair since it's introduction to my doctor back in 01/02. 12/13 then, 31 now. Since starting the drug, the asthma I was supposed to "grow out of" has gotten worse. In a healthy family, I was the heavy one. No amount of diet change or activity changed that. Prior to Advair I was of a healthy weight, low amount of body fat. Through High School I worked sometimes twice as hard to[Show More]I have been taking Advair since it's introduction to my doctor back in 01/02. 12/13 then, 31 now. Since starting the drug, the asthma I was supposed to "grow out of" has gotten worse. In a healthy family, I was the heavy one. No amount of diet change or activity changed that. Prior to Advair I was of a healthy weight, low amount of body fat. Through High School I worked sometimes twice as hard to keep weight off and was an athlete, otherwise very healthy. In 2009, I was experiencing visibly worsened asthma symptoms, low oxygen levels, and was ordered to go through breathing tests. Their solution was to temporarily take Singulair in pill form and up my Advair dosage to 250/50 from the 100/50 I was taking. 2010, 1 year later, I had 6+ teeth with cavities and needed fillings for the first time in my life. I was very diligent in rinsing my mouth out after taking the drug, so I thought I was safe from the throat and tooth decay side effects. Not true. From around 2011 until present day, I have dealt with other side effects like heightened anxiety and depression, continued tooth decay, continued weight gain, and the worst side effect yet - spinal disc degeneration. I have been suffering from one completely ruptured and one bulging lumbar discs. This has impacted quality of life significantly. I was never aware this was a side effect of using Advair. In fact I was never made aware and neither were my parents when starting me on this drug, of just how bad side effects could be. Doctors hold a place of trust, and should be warning their patients about the LONG TERM health risks of a dangerous drug like this. Advair treated my asthma symptoms daily, but I feel has made them worse than they originally were. I believe it solved one problem but created many more. It seems like the damage is done and it's too late to reverse the damage this has done. So frustrating. Last fall/winter, I had list insurance coverage and had run out on my supply of Advair. Finances dictated that I could not afford to buy any Advair, and only had my Albuterol to rely on for the next couple of months. Although my asthma symptoms were less controlled on a daily basis, I began to see changes. Over the course of 3.5 months, I lost 30 pounds (275>245) and was feeling less irritable. I changed nothing about my diet or activity or sleep or any habits. This experience alone has opened my eyes. I immediately decreased my dosage with my doctor once getting back on insurance and back on Advair. I take it once per day instead of twice and at the lower 100/50 dosage. But guess what? Back up to 270. Weight came as soon as I started taking it again. Again no change in my routine, food, activity levels. Now for the first time I am really researching Advair and seeing so many stories like mine, that it is time to make a change. I need to get off of this medicine. It's crippled and killed my body, and I never knew why. I trusted my doctors, and I trusted the relief I got from daily asthma symptoms. I now feel wronged by the drug companies, and the system of drug pushing we have in our healthcare providers. I have to find an alternative.

Dan

February 12, 2020 at 3:00 am

After reading these comments ; I am convinced ;that I have been harmed by ADVAIR --I have been using it for well over 10 yeard ..and Yes I had major eye surgery and cataract removal ..a little over 2 years ago ,I had noticed Hoarseness and difficulty speaking . then I had Surgery to remove lucoplacia from my vocal cord .. It helped for a short while ; then things grew back and hoarseness came back[Show More]After reading these comments ; I am convinced ;that I have been harmed by ADVAIR --I have been using it for well over 10 yeard ..and Yes I had major eye surgery and cataract removal ..a little over 2 years ago ,I had noticed Hoarseness and difficulty speaking . then I had Surgery to remove lucoplacia from my vocal cord .. It helped for a short while ; then things grew back and hoarseness came back ..Then I was sent to Mercy Hospital in Pittsburg,Pa. to see a specialist . They ran a video scope down my nose and found it was getting worse ..on both sides of my vocal cords .. Dr Smith advised me to quit taking my ADVAIR and see my lung specialist for other meds .. I am still seeing Dr,Smith every 3 months for tests ..

Linda

February 11, 2020 at 4:23 pm

I was on advair for several years for adult onset asthma and while on the medication I also started developing problems with my joints and spine. I have been recently diagnosed with advanced bone degeneration in my neck which is very painful and debilitating..I can't help but to believe that the advair disc. Is responsible for the bone loss that I have suffered. 5

Martha

February 3, 2020 at 5:17 pm

I was using advair for over 20 years. I now have cataracts. Went to new doctor am now off advair

Pamela

February 1, 2020 at 8:03 am

My husband and I both used Advair for a couple of years. One day he called me at work and announced that he had thrown them away, he had decided to read the written packet in the box and starts naming off side affects cataracts being one of them. After I hung up the phone I wondered if that was why I had been using eye drops so often, 2 years later I was blind in both eyes. It was slow in the beg[Show More]My husband and I both used Advair for a couple of years. One day he called me at work and announced that he had thrown them away, he had decided to read the written packet in the box and starts naming off side affects cataracts being one of them. After I hung up the phone I wondered if that was why I had been using eye drops so often, 2 years later I was blind in both eyes. It was slow in the beginning but in 7 months time I went from driving to walking to my daughter's helping me cross busy streets. My Doctor was stunned that both eyes were affected with Cataracts, I was 5.2 I told him what my husband had told me, he was shocked. Wish we had read that pamphlet sooner.

Chris

January 29, 2020 at 6:57 am

I was prescribed advair in 2012 and it made me faint hit my head fase first then fell backwards hit my head agian woke up in hospital staied there for 8 days broke my neck had spinal fusion so now i have titanium plate and screws in my neck and can hardly get around

Kim

November 16, 2019 at 2:05 pm

I have horrible osteoarthritis and rheumatoid arthritis. It does not run in my family and I had no signs of this dabilatating condition before I used advair. I used for two years and had to close my barbershop and go on disability. This has ruined my business, my life is changed forever. I saw the arthritis and joint, tendon damage warning took the whole center fold in a magazine. My mom used and [Show More]I have horrible osteoarthritis and rheumatoid arthritis. It does not run in my family and I had no signs of this dabilatating condition before I used advair. I used for two years and had to close my barbershop and go on disability. This has ruined my business, my life is changed forever. I saw the arthritis and joint, tendon damage warning took the whole center fold in a magazine. My mom used and experienced permanent throat damage.

Pamela

August 26, 2019 at 12:03 pm

Was on Advair for many years. I became horse and hurt to talk or speak. Had to have surgery in 2012 due to polyps, nodules and cyst on my lyrics. My doctor thought it was cancer. He said if I had been a smoker it definitely would have been cancer. I've been wondering if other people went through what I had to experience. Worst surgery I ever had and I've had many. Have pictures of lyrics before [Show More]Was on Advair for many years. I became horse and hurt to talk or speak. Had to have surgery in 2012 due to polyps, nodules and cyst on my lyrics. My doctor thought it was cancer. He said if I had been a smoker it definitely would have been cancer. I've been wondering if other people went through what I had to experience. Worst surgery I ever had and I've had many. Have pictures of lyrics before surgery. Thank you, in advance

Jodi

August 23, 2019 at 10:05 am

My mother is still prescribed serevent with stage 3 COPD asthma bronchial asthma and has every side effect

John

December 28, 2018 at 7:36 pm

I've been told my back pain and tooth loss is due to this inhaled steroid...... Anyone else ?

Lisa

December 2, 2018 at 4:53 am

I have been on advair for nany years, 2 years had to have cateract removed,one eye I was completly blind in. Dr. Bosa said I was to young to have catetacts.I was 53 two years ago.

Wendy

November 29, 2018 at 6:53 pm

I took advair which gave me herpes of the eye a d it's truly painful and being diabetic it sucks who will help me sue this disgusting company giving ppl ailments when taking there drug to get Better from another ailment ~

Wendy

August 20, 2018 at 6:41 am

I used Advair being a diabetic listen to my doctor and took the medication however to find that it gave me herpes in my eyes which is very painful illness ~ it's certainly not fun when you can't see for days sometimes weeks I had herpes in my eye for probably 2 months which I can't work so anybody out there who would like to join me and suing if you have gotten herpes in their eyes from it

Jacquelyn

August 9, 2018 at 5:02 am

My 12 year old son was prescribed Advair for mild asthma and has suffered many complications since. It was a year ado. He was on it for 6 to 7 months but I took him off because of horrible now health issues he did not have until taking this med. Im VERY upset and believe the company whom allowed his dr to prescribe it definitely should be held responsible. How do I get compensation for my son for[Show More]My 12 year old son was prescribed Advair for mild asthma and has suffered many complications since. It was a year ado. He was on it for 6 to 7 months but I took him off because of horrible now health issues he did not have until taking this med. Im VERY upset and believe the company whom allowed his dr to prescribe it definitely should be held responsible. How do I get compensation for my son for these side effects still going on even after 1 year. Please help me help my son!!! Extream weight gain and very elevated liver enzymes. This should be very illegal. We trust our dr to make good descions. So what can we do now? I really need advice and how to get my son the proper treatment he deserves.

rooservelt

July 31, 2018 at 11:12 pm

i took advir and my breathing got woiser and now i am on oygen

Winston

June 28, 2018 at 7:27 am

When i was in the service..i was prescribed Advair for 3-4 yrs...since then its been hard for me to do workouts even if they are non impact...

Jennifer

March 26, 2018 at 11:27 pm

I was prescribed affair at the beginning of my pregnancy. I used it just once and started feeling a baggy choking sensation in my throat. I discontinued it and the next day was at my doctor and got something else. Never again

Patricia

February 3, 2018 at 9:57 pm

I have been on advair for many years. I would have to get the year I started using it from my doctor's records. I am at the place now that I constantly have a hoarse voice. Some days I can hardly talk out loud. My niece has been using advair also. And within a month it was affecting her voice. I know I've used it for 10 +.

Loti

January 20, 2018 at 6:40 pm

Been on advair for more than 10 yrs. No more since start finding out about it smdh. Guess need talk to a lawyer

CHARLESW

February 20, 2017 at 7:00 pm

I took Advair for only 3 days about 7 years ago and still have hoarseness and voice problems. They have been continuous since my encounter with Advair.

Latanya

August 22, 2016 at 5:43 am

I'm on advair years and now wellbutrin. Over the few years I've been fainting. I was thinking it was just me because I'm always tired. I really need to go to get checked out

Peter

June 16, 2015 at 5:56 pm

Who willhelp me sue Glaxo Smithkline
"*" indicates required fields