Pilot's Death Raise Questions Over Safety of Air on Planes: Study
August 20, 2014
By: Martha Garcia
A new study highlights the circumstances surrounding the death of an airline pilot, raising questions about the safety of air in commercial plane cabins and potential health consequences for airline crew.
Richard Westgate was a pilot for British Airways who died in December 2012, after believing for years that he was suffering health problems as a result of airplane air. The findings of research published last month in the Journal of Biological Physics and Chemistry appear to confirm that Westgate may have suffered from neurotoxicity linked to organophosphate poisoning after breathing pressurized air inside of planes he was flying.
Duke University Medical School researcher Mohamed Abou-Donia took samples of Westgate's blood and tissue. His analysis confirmed elevated levels of biomarkers for neuronal cell degeneration. An autopsy of the body revealed the brain and spinal tissues had also undergone degeneration and demyelination.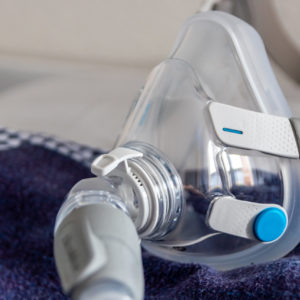 Did You Know?
Millions of Philips CPAP Machines Recalled
Philips DreamStation, CPAP and BiPAP machines sold in recent years may pose a risk of cancer, lung damage and other injuries.
Learn More
Abou-Donia, an expert in organophosphate poisoning, concluded that Westgate had undergone organophosphate-induced neurotoxicity. The poisoning caused further injury to his brain and his heart.
Organophosphates are derived from jet engine lubricants and chemicals added to them. All jets pressurize the cabins using warm, compressed air. The air is "bled" from the jet engines and circulated through the cabin.
Airplanes use seals to separate the air from the oil and other chemicals. Sometimes the seals leak or fail and result in a "fume event" that contaminates the cabin.
Researchers believe Westgate was not exposed to a single fume event, but instead had chronic exposure during the course of his career, which began in 1996. Westgate first began exhibiting neurological deficits and other symptoms in 1999. His health deteriorated from there.
Neurological symptoms have been seen in other aircrew personnel who have been exposed to the pressurized air in the airplanes.
According to the study, about 20% of airline crews could experience symptoms. Only 0.01% will have the worst effects and face severe consequences. Abou-Donia said genetic variations can play an important role in whether a person will become sick or not.
Until very recently no concrete scientific evidence was found to support the claims of organophosphate poisoning from airplane cabins. Abou-Donia called Westgate the worst case he had seen in all his year of research.
In 2014, an Australian study detailed more than 1,000 reports received between 2008 to 2012 concerning similar cases. Most had minor consequences, but a several more serious injuries were found to airline flight crew personnel.
"*" indicates required fields