Two Alfalfa Sprout Food Poisoning Outbreaks Tracked By CDC, FDA
March 08, 2016
By: Russell Maas
Government health officials are currently investigating two multi-state Salmonella and E. coli outbreaks that have been linked to alfalfa sprouts produced by two manufacturers, causing at least two dozen consumers to suffer food poisoning. 
The U.S. Centers for Disease Control and Prevention (CDC), in conjunction with the FDA, is currently reviewing at least two alfalfa sprout outbreaks that have caused illnesses with Salmonella Muenchen and E. coli O157 across six states. To date, seven have been hospitalized due to the alfalfa sprout food poisoning.
The outbreaks are believed by the CDC and the FDA to be separate from one another, after trace back investigations identified alfalfa sprouts produced by Jack & The Green Sprouts of River Falls, Wisconsin was identified to be the source of the E. coli O157 outbreak and alfalfa sprouts produced by Sweetwater Farms of Inman, Kansas were pinpointed as the likely source of the Salmonella Muenchen outbreak.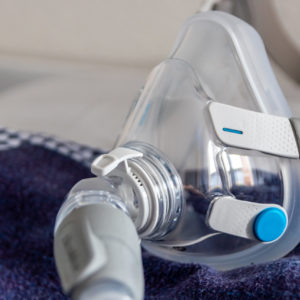 Did You Know?
Millions of Philips CPAP Machines Recalled
Philips DreamStation, CPAP and BiPAP machines sold in recent years may pose a risk of cancer, lung damage and other injuries.
Learn More
The CDC is urging customers to avoid consuming alfalfa sprouts produced or distributed by the two manufacturers and to avoid consuming them if the manufacturer is unknown.
Jack & Green Sprouts E. Coli Outbreak
On February 24, health officials from the Wisconsin Department of Agriculture and the Minnesota Department of Health issued a press release warning consumers to not eat alfalfa sprouts produced by Jack & The Green Sprouts after receiving nine reported illnesses of consumers who claimed to have eaten sprouts produced by the company within the week before contracting salmonella poisoning.
On February 25, the FDA announced a Jack & The Green Sprouts Inc. recall of all alfalfa and alfalfa onion sprout products.
Following the recall the FDA and CDC interviewed eight of the nine consumers who were suffering from the E. coli food poisoning, who reported eating alfalfa sprouts or menu items containing sprouts in the week prior to their illness. A joint effort by state, local and federal agency traceback investigations discovered that all seven of the reported locations where illnesses had occurred served alfalfa sprouts produced by Jack & The Green Sprouts Inc.
Consumers and retailers are being asked to stop serving or consuming any alfalfa sprouts produced by Jack & The Green Sprouts Inc., which were packaged in a plastic clamshell container with a round, brightly colored label on the top that notes the sprout variety. Production dates of sprouts contaminated with E. coli have still not been determined.
E. coli will typically causes mild to severe diarrhea and abdominal cramps, bloody stools, and sometimes minor fevers lasting between five and 10 days. Individuals such as young children or the sick and elderly may be affected more because of a weakened immune system where the contamination could lead to a condition called Hemolytic Uremic Syndrome (HUS) which could lead to kidney failure and even death.
Sweetwater Farms Salmonella Outbreak
Similarly, the CDC and FDA identified the likely source of the alfalfa sprout Salmonella outbreak to sprouts produced by Sweetwater Farms through traceback investigations.
On February 19, the Kansas Department of Health and Environment issued a press release warning people not to consume sprouts produced by Sweetwater Farms after thirteen people from Kansas (5), Missouri (3), Oklahoma (3), and Pennsylvania (2) became ill with Salmonella Muenchen poisoning.
The CDC and FDA's interviews with sickened consumers indicated 10 or the 12 people reported eating sprouts from grocery stores or restaurants the week before suffering salmonella food poisoning. Nine of the 10 individuals specifically reported eating alfalfa sprouts. State and local health and regulatory officials performed traceback investigations that discovered the five locations where sickened consumers had eaten all were supplied alfalfa sprouts by Sweetwater Farms.
According to the CDC, recent lab tests isolated salmonella from samples of irrigation water collected at Sweetwater Farms during a routine inspection. These strains are being tested to see if they caused the current outbreak.
Salmonella infections can cause mild to severe health consequences, depending upon the individual. The bacteria may cause a healthy person to experience fever, diarrhea, nausea, vomiting, and abdominal pain, whereas the young or elderly with weakened immune systems may face more severe consequences, including fatal infections.
In some reported cases, Salmonella infections in pregnant women have been known to cause still births and miscarriages. Occasionally, salmonella infections may travel through the bloodstream and produce illnesses such as arterial infections, endocarditis and arthritis.
Both the CDC and FDA are asking customers to avoid eating sprouts produced by Sweetwater Farms and Jack & The Green Sprouts until the investigation can determine the extent of the potentially contaminated sprouts. Illnesses from those who became sick after early February may not be reported yet, due to the average two to four weeks it takes for a consumer to report their illness.
"*" indicates required fields