Allergan Failed To Properly Report Breast Implant Lymphoma Cases To FDA, Lawsuit Claims
July 31, 2020
By: Irvin Jackson
According to allegations raised in a recently filed product liability lawsuit, Allergan repeatedly failed to warn federal regulators about cases of breast implant-associated anaplastic large cell lymphoma (BIA-ALCL), which were linked almost exclusively to its micro-textured line of products.
Paige Veron filed the complaint (PDF) in the U.S. District Court for the Western District of Louisiana on July 24, indicating that she required surgical removal of Allergan Biocell breast implants after the manufacturer disclosed that the design may increase the risk of a rare form of cancer that develops in the tissues surrounding the device.
According to the lawsuit, Veron received Allergan Natrelle Inspira silicone breast implants in March 2018. However, in July 2019, the FDA announced a breast implant recall impacting all products involving the textured "Biocell" technology, after the design was linked to nearly all cases of BIA-ALCL.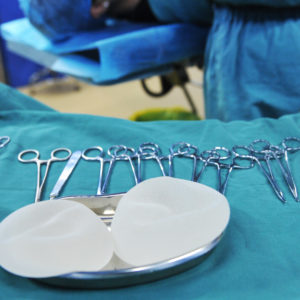 Veron was informed about the recall in August 2019, and, after consultation with her doctor, had the implants removed in September 2019.
Allergan allegedly knew about the breast implant lymphoma risk associated with the breast implant design for years, due to its own studies and data collection, according to the complaint.
"Allergan failed to file all adverse event reports with the FDA in a transparent fashion and failed to communicate complete and accurate information," the lawsuit states. "Further, they failed to properly monitor all reasonably available information and clinical experiences."
Veron herself was not diagnosed with BIA-ALCL, but like a growing number of women nationwide, she believes Allergan should pay the cost of having the defective implants removed or replaced, and should pay for medical monitoring and previous medical expenses.
Her case will be consolidated with other similar lawsuits filed throughout the federal court system, which are centralized for pretrial proceedings before U.S. District Judge Brian R. Martinotti in the District of New Jersey, as part of a federal MDL, or multidistrict litigation.
Given common questions of fact and law raised throughout the litigation, it is expected that Judge Martinotti will select a small group of representative claims for early trial dates to help the parties gauge how juries may respond to certain evidence and testimony that is likely to be repeated throughout the litigation. However, as more women discover that they have BIA-ALCL or decide to have the breast implants removed, the size and scope of the litigation is expected to continue to expand over the coming months.
Rhonda

June 14, 2021 at 4:30 pm

I have these implants, after having had breast cancer, the right breast flipped I had to have it removed, the left one they could not replace because the radiated skin had not healed. May 4th, 2021 I had a deip flap surgery and had them removed. I have had issues because of these implants.
"*" indicates required fields