Allergan Natrelle Biocell Lawsuits Filed Over Failure to Warn About Cancer Risk from Textured Breast Implants
September 04, 2019
By: Irvin Jackson
A growing number of product liability lawsuits are being filed against Allergan over it's recalled Natrelle Biocell implants, alleging that women who received the textured product now face an increased risk of developing a rare form of cancer, increasingly referred to as breast implant-associated anaplastic large cell lymphoma (BIA-ALCL).
In two separate complaints filed last week in Los Angeles County Superior Court, Hillary Corts and Cari Dietzel each indicate that the company failed to provide adequate warnings, and purposefully hid the cancer risk from Natrelle Biocell breast implants, which feature a micro-textured surface that may cause lymphoma to develop in the tissue surrounding the implant.
Both women indicated that they received the Allergan Natrelle Biocell products, which were recalled from the market worldwide earlier this year. Dietzel received her breast implants in 2014, after she was diagnosed with breast cancer and deciding to undergo a bilateral mastectomy. Corts received her implants in 2016, due to a family history of breast cancer and after learning she carried a gene that placed her in a high-risk category. Neither of the women indicate that they have been diagnosed with BIA-ALCL from the Allergan Natrelle Biocelle implants, but claim that they now face an increased risk of the cancer.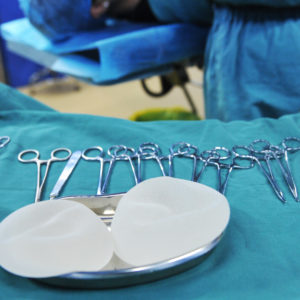 The lawsuits comes weeks after the FDA announced that Allergan agreed to recall all of its Biocell microtextured products, following the discovery that hundreds of cases involving the rare cancer have been linked to the product.
The FDA indicates there are at least 573 known cases of breast implant ALCL diagnosed worldwide, including at least 33 deaths. Of those, 481 have been linked to Allergan breast implants, which have also been linked to at least 12 of the 13 deaths where the manufacturer of the breast implant was known.
For women who have the recalled Allergan breast implants, the FDA is not recommending removal of the device if they are not showing symptoms. Instead, the regulators recommend recipients of these implants become familiar with the symptoms of ALCL, including persistent swelling or pain near the implant, and talk to their health care provider for further information. Those diagnosed with ALCL should undergo breast implant removal and removal of the surrounding scar capsule, according to the latest recommendations from health regulators.
The FDA also recommends those who receive breast implants keep a record of the device manufacturer, unique device identifier and implant model name, which may have been provided on a patient device card from the surgeon.
Those with questions regarding the safety communication can email the Division of Industry and Consumer Education (DICE) at DICE@FDA.HHS.GOV or by calling 800-638-2041 or 301-796-7100.
The new complaints are part of a growing number of breast implant ALCL lawsuits filed against Allergan by women throughout the United States, including several class action lawsuits for medical monitoring.
"*" indicates required fields