FDA Warns Allergan Over Failure to Complete Studies on Recalled Breast Implants
May 15, 2020
By: Irvin Jackson
Federal regulators accuse Allergan of failing to comply with orders to conduct post-approval studies on two different breast implant models, both of which were recalled last year due to a potential risk that they may expose women to a rare form of cancer known as breast implant-associated anaplastic large cell lymphoma (BIA-ALCL).
The FDA issued a warning letter to Allergan on May 14, indicating that required studies on recalled breast implants must still be completed to assess potential long-term outcomes among women who are already implanted with the devices.
The agency indicates the breast implant manufacturer has failed to adhere to two different premarket approval orders, which required Allegan to conduct post-approval studies on its Natrelle Silicone-Filled (Round Responsive) Breast Implants and its Natrelle 410 Highly Cohesive Anatomically Shaped Silicone-Filled Breast Implants.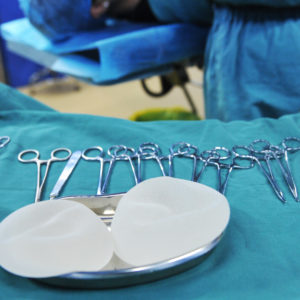 Allergan was forced to issue a worldwide breast implant recall last year, removing all products from the market that featured the macrotextured design used in Natrelle implants, after federal regulators in the United States determine nearly all reported cases of BIA-ALCL were linked to the design.
The breast implant cancer involves a type of non-Hodgkins lymphoma that may develop in the tissue surrounding the implant. As a result of the risk, dozens of women nationwide have filed claims against the manufacturer, alleging they may have avoided a cancer diagnosis if the manufacturer had not intentionally covered up the problems and misled patients and the medical community.
The FDA's warning letter, sent to Allergan's Chief Executive Officer and President, Brent Saunders, indicates his company failed to conduct a 10-year large post-approval study on the safety of the Round Responsive implant design as it agreed to do in October 2006. The company has also failed to collect data on safety endpoints such as long-term complications, connective tissue diseases, neurological effects, reproductive issues, lactation, suicide, and other issues, including cancer. Allergan also failed to collect complication data from physician evaluations, which it was supposed to do at 1, 4 and 10 years.
"This failure prevents adequate evaluation of the safety, effectiveness, and reliability of the device at this late stage in the study period and will prevent such an evaluation at the end of the study," the FDA wrote.
As for the Natrelle 410 implants, the FDA letter indicates the company failed to evaluate the long-term clinical performance of the implants under general conditions of use, and failed to enroll hundreds of women into its post-approval study.
"Post-approval studies are especially important to inform our understanding of the long-term potential risks associated with Allergan's implants, including the models that have since been recalled from the market due to increased risk of breast implant associated anaplastic large cell lymphoma," Dr. Binita Ashar, director of the Office of Surgical and Infection Control Devices in the FDA's Center for Devices and Radiological Health, said in a May 14 press release. "The manufacturer's low recruitment and low follow-up rates for these devices is unacceptable. The FDA will continue to hold manufacturers accountable if they fail to fulfill their obligations."
Allergan must respond to the letter within 15 days of receiving it, and provide a plan to address the issues and violations.
It was not the only breast implant manufacturer to receive a warning letter this week, however. The FDA also sent a letter to Ideal Implant Incorporated, for failing to comply with current good manufacturing practices, and failing to adequately report adverse events.
In the federal court system, Allergan faces at least 50 complaints over breast implant cancer problems, which have been consolidated as part of a multidistrict litigation (MDL) in the District of New Jersey, where U.S. District Judge Brian R. Martinotti is presiding over all pretrial proceedings to reduce duplicative discovery into common issues in the claims, avoid conflicting schedules and orders, and serve the convenience of common witnesses, parties and the judicial system.
As more women undergo procedures to have breast implants removed due to the cancer problems, or receive a diagnosis of BIA-ALCL, the size and scope of the litigation is expected to continue to expand over the coming months.
"*" indicates required fields