Ambien Problems Send Thousands to Hospital Each Year: Study
May 06, 2013
By: Martha Garcia
A significant increase has been seen in the number of emergency room visits caused by problems with Ambien and other sleeping pills that contain the active pharmaceutical ingredient Zolpidem, which can cause users to experience a lack of alertness the next morning after the sleeping pills are used.   
According to a new study conducted by the Substance Abuse and Mental Health Services Administration (SAMHSA), emergency room visits related to sleeping pill use increased by a significant 220% from 2005 to 2010.
Nearly 20,000 people visited the ER in 2010 after suffering injuries caused by Ambien complications, up from 6,000 visits in 2005.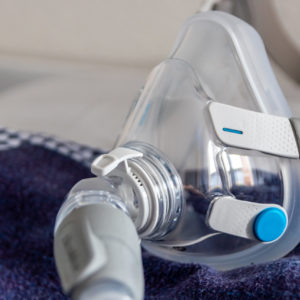 Did You Know?
Millions of Philips CPAP Machines Recalled
Philips DreamStation, CPAP and BiPAP machines sold in recent years may pose a risk of cancer, lung damage and other injuries.
Learn More
SAMHSA reported 13,130 ER visits in 2010, nearly 68% of those visits were by female users, a 274% increase from 2005. An increase in problems among men was also noted. In 2010, more than 6,000 ER visits were made by men who used drugs containing Zolpidem, a rate up from 2,584 in 2005. Approximately three-quarters of the total ER visits were among patients 45 years and older.
The study was based on reports from the Drug Abuse Warning Network (DAWN), a public health surveillance system. DAWN found that more than half of the emergency room visits involved the use of another drug. Nearly 40% involved the use of a second drug which depressed the central nervous system. Drugs like anti-anxiety medications or narcotic pain killers were commonly used.
Ambien Safety Concerns
Ambien, Edluar and Zolpimist are all similar sleeping drugs that contain Zolpidem; a substance which was approved by the FDA for short-term treatment of insomnia.
The FDA recently saw an increase in the number of adverse events involving Zolpidem containing drugs, prompting the January decision to require manufacturers to decrease the recommended dosage for women by half.
The decision came in response to clinical trials that revealed Ambien side effects may cause users to suffer impaired alertness the morning after taking the medication. Women metabolize medication much slower than men, making them more susceptible to the effects. The FDA also suggested a lower dose for men as well.
Last month, the consumer watchdog group Public Citizen warned a shorter acting version of the sleep medication, sold under the brand name Intermezzo, may have the same safety risk as Ambien, affecting users the morning after taking the drug.
"Although short-term sleeping medications can help patients, it is exceedingly important that they be carefully used and monitored," said Pamela S. Hyde, SAMHSA Administrator. "Physicians and patients need to be aware of the potential adverse reactions associated with any medication, and work closely together to prevent or quickly address any problems that may arise."
Adverse reactions related to Zolpidem use may include daytime drowsiness, dizziness, hallucinations, paranoia, agitation, sleep walking and drowsiness while driving. Zolpidem's sedative effects are especially dangerous when taken in combination with other drugs, especially narcotic pain medication or drugs used to treat anxiety.
Prescriptions for Ambien and zolpidem increased from 39 million in 2008 to 44 million in 2012. Approximately 64 percent of those prescriptions were written for women.
anthony

April 10, 2014 at 6:56 pm

I was taken to hospital 5 times for heart attack like symptoms after taken ambien. My Dr. had me on it for over 5 years which is way to long. Ambien should only be allowed for short term use only and patients that are taking narcotics not be allowed to take ambien at all. My wife is a nurse so she and I figured out what was causing my problem not my doctor or the er. dr.
"*" indicates required fields