Motion Filed to Consolidate AMS Transvaginal Mesh Lawsuits
December 02, 2011
By: Staff Writers
American Medical Systems (AMS) is calling for the centralization and consolidation of all transvaginal mesh lawsuits filed in federal district courts throughout the United States on behalf of patients who say they suffered serious personal injuries as a result of problems with their bladder sling and pelvic mesh products. 
There are currently at least 85 AMS mesh lawsuits filed on behalf of 133 different people, which are pending in 20 different federal district courts.
The complaints all involve similar allegations of design defects associated with various AMS surgical mesh products, including the AMS Apogee, AMS BioArc, AMS Elvate, In-Fast Unltra, MiniArc, Monarc, AMS Perigee, SPARC and Straight-In mesh. The medical devices are implanted in women to treat pelvic organ prolapse (POP) and stress urinary incontinence (SUI).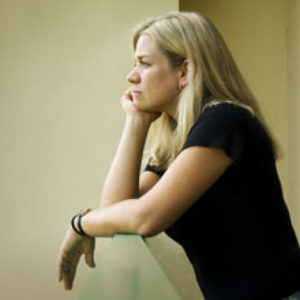 On November 23, AMS filed a motion with the U.S. Judicial Panel on Multidistrict Litigation to consolidate all of the cases for pretrial proceedings in the U.S. District Court for the Eastern District of Minnesota before Senior District Judge Richard Kyle. In the alternative, the medical device manufacturer has proposed that the cases be centralized before Judge Joseph R. Goodwin in the Southern District of West Virginia.
AMS argues that centralizing the cases as part of an MDL, or multidistrict litigation, would serve the convenience of the parties, prevent duplicative discovery and avoid conflicting pretrial rulungs from different judges.
All of the lawsuits allege that problems with the design, manufacturing, testing, marketing or labeling of the AMS vaginal mesh products caused female plaintiffs to experience severe complications and permanent injuries.
Last summer, the FDA issued a warning about the risk of transvaginal mesh problems, especially when used for repair of pelvic organ prolapse. In recent years, a growing number of women have filed adverse event reports with the FDA after experiencing infection, erosion of the mesh through the vagina and other serious complications.
AMS argues that the cases should be centralized in Minnesota, where they maintain their headquarters and where most of the documents and witnesses are located. In the motion, AMS indicated that they are a relatively small company, with only 1,200 employees, and claimed that it would face an unnecessary financial and logistical burden if the cases were centralized in a district far from their headquarters.
The first federal lawsuit involving AMS mesh was filed in September 2008 in the U.S. District Court for the Northern District of California, where 23 of the AMS cases are currently pending.
Only 4 lawsuits are pending in Minnesota, where AMS has proposed the litigation be centralized, and there are only 2 pending in the Southern District of West Virginia, which was identified as the alternative location.
sherrell

May 15, 2017 at 4:45 pm

I believe that all women should get know less 100,000. to 1,000,000. because this will interfere in a relation , kids, work, . especially if young. your life is gone. I am a single mom still trying to find mr. wright its gone. the pain and the problems know one want to deal with me. my kids suffer because I want feel like cooking , cleaning or any sports events . it has taken my life away. we did[Show More]I believe that all women should get know less 100,000. to 1,000,000. because this will interfere in a relation , kids, work, . especially if young. your life is gone. I am a single mom still trying to find mr. wright its gone. the pain and the problems know one want to deal with me. my kids suffer because I want feel like cooking , cleaning or any sports events . it has taken my life away. we did not ask for this. and all so the doctors should be in the law suite. because I asked is it safe before they say yes they should know there products. this problem is going on and they are still trying to implant patients. we need get our funds an cases over with asap. because we do have a life
"*" indicates required fields