Amtrak Cascades Train Derailment South of Seattle Results In Multiple Fatalities
December 19, 2017
By: Russell Maas
At least three people were killed and more than 100 were hospitalized after a new Amtrak Cascade train derailed while crossing a highway overpass in Seattle, causing more than a dozen commuter train cars to come crashing down on vehicles. 
On December 18, officials from the National Transportation Safety Board (NTSB) announced that the Amtrak Cascade 501 service crashed on its first trip from Seattle to Portland, Oregon, derailing early Monday morning while crossing over the Interstate 5 overpass between the Tacoma and Olympia rail stops at an estimated 80 mph, even though trains traveling through this area are supposed to limit speeds to 30 mph.
The new Amtrak Cascades service, which launched on Friday by transportation officials with a celebratory ribbon cutting at Tacoma station, was on the first-ever run over a roughly 15 mile bypass that stretches from Seattle to Portland, when 13 of the 14 passenger and engine cars derailed over the Interstate 5 overpass Monday morning around 7:30 am.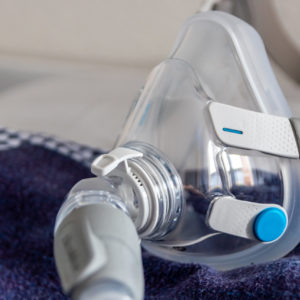 Did You Know?
Millions of Philips CPAP Machines Recalled
Philips DreamStation, CPAP and BiPAP machines sold in recent years may pose a risk of cancer, lung damage and other injuries.
Learn More
Preliminary information from the crash data recorder recovered from the accident scene indicates the train was traveling at an estimated 80 mph when it derailed.
First responders arrived at the scene immediately to find that the train's derailment left the passenger and engine cars scattered around the overpass, with several of them on the highway below, one tucked under the bridge, others beside the embankment and one dangling from the bridge. In total, all 12 passenger cars and one of the two engine cars derailed.
Reports from first responders indicated that at least five vehicles passing below the Interstate 5 highway were heavily damaged after colliding with the railroad cars, including two tractor-trailers and three cars.
In a NTSB press release, officials stated there were approximately 80 passengers and five crew members on board the train at the time of derailment.
Three people were confirmed dead on the scene of the train derailment accident, and more than 100 people were transported to area hospitals, many in critical condition or with severe injuries.
NTSB board member Dinh-Zarr said at a news conference in Washington, D.C. on Monday that the agency was rushing a team of 12 or more specialists in train operations, mechanics, tracks, signals systems, human performance and survival factors to the scene to open a formal investigation in the root cause of the accident and what could have been done to prevent it. Dinh-Zarr stated the team leader would be Ted Turpin, who also worked on the 2015 Amtrak derailment in Philadelphia and the 2017 Long Island Rail Road crash at New York's Atlantic Terminal.
Amtrak president and co-chief executive, Richard Anderson, said in a statement Monday that Amtrak was extremely sorry and deeply saddened by the events that took place and that everything is being done in the company's power to support the passengers and crews who were injured or lost their lives.
Amtrak announced that the train had been tested on the track prior to Monday's first run, however, Monday's run was the first to include a full load of 80 passengers and five crew members with luggage.
Although the root cause of the crash has not yet been determined, NTSB investigators believe speed was a factor leading to the derailment. According to Dinh-Zarr, the team of NTSB investigators will be assessing what crash-avoidance technology existed on the tracks and train, and whether that technology functioned properly.
Preliminary information collected by the Department of Transportation has found the Amtrak train cars were equipped with positive train control, a system that would have slowed the train down as it entered the curve, however the system was not activated. Positive train control systems require sensors also be placed along the rail bed, and those were reportedly not scheduled to be in place until sometime next year, according to the Washington State Department of Transportation.
"*" indicates required fields