Androgel, Other Testosterone Cases Mount Amid "Made Up" Disease Accusations
April 10, 2015
By: Irvin Jackson
Hundreds of men throughout the U.S. continue to file product liability lawsuits against the makers of Androgel and other testosterone drugs, saying the medications caused them to suffer heart attacks, strokes and other severe injuries.
Some experts are saying that the high number of cases are the consequences of aggressive marketing campaigns by pharmaceutical companies who targeted men who never really had any medical need to treat the "made-up" disease of "low T."
There are currently about 1,500 Androgel lawsuits and other testosterone drug cases pending nationwide against AbbVie and other drug makers, with the litigation growing at a very rapid pace.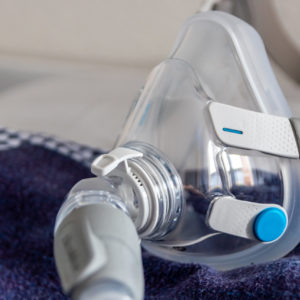 Did You Know?
Millions of Philips CPAP Machines Recalled
Philips DreamStation, CPAP and BiPAP machines sold in recent years may pose a risk of cancer, lung damage and other injuries.
Learn More
It has been less than a year since the U.S. Judicial Panel on Multidistrict Litigation (JPML) established coordinated proceedings for all testosterone lawsuits filed throughout the federal court system in June 2014. At that time, there were only about 50 cases pending nationwide. However, as testosterone injury lawyers continue to review and file cases, it is ultimately expected that several thousand cases will be filed.
All of the complaints involve nearly identical allegations, indicating that the drug makers failed to adequately warn men that side effects of testosterone therapy may increase the risk of a heart attack, stroke, pulmonary embolism, deep vein thrombosis or other injury.
Many say the rapid expansion of the litigation is due to the aggressive marketing of low T drugs, which snared millions of men who may not have actually had a testosterone problem.
According to a recent report by Forbes, published on April 6, the testosterone litigation is unique because it involves allegations that the pharmaceutical industry "invented" a disease and then provided a cure. Many experts have pointed out that the vast majority of men taking "low T" drugs had no medical need for the treatment, often suffering from natural, age-related drops in testosterone levels that all men experience as they get older.
The industry has been accused of doing this before. In particular, drug makers have been accused of inventing a condition known as osteopenia, bone loss that comes with age but that does not reach the level of osteoporosis, in order to expand the use of bone drugs like Fosamax. However, those familiar with the case said that the low-T drug manufacturers have taken the concept of disease invention to new levels.
"Low T" Disease Mongering
On March 24, an editorial published in the Journal of the American Geriatrics Society accused low T drug manufacturers of "disease mongering", which increased the testosterone drug industry's sales by as much as 40-fold.
According to the editorial, the sales increases were due to a combination of direct-to-consumer product advertising (DTCPA) and "lax consensus guidelines" for how and when to prescribe testosterone. The result is that testosterone sales in the U.S. increased from $324 million in 2002 to $2 billion in 2012.
There were 100 million doses of testosterone prescribed in 2007. That number skyrocketed to half a billion by 2012; a number which does not include internet sales, direct-to-patient clinic sales, or testosterone distributed by compounding pharmacies, the editorial warns.
"DTCPA is the mass marketing component of disease mongering of age-related declines in testosterone. With advertising directed primarily at baby boomers, age-related complaints such as 'slowing down; and low libido are attributed to catchy medicalized sounding syndromes like 'low T' and "andropause,'" wrote Dr. Thomas Perls, of the Boston Medical Center's Geriatrics Division, and Dr. David J. Handelsman, of University of Sydney's ANZAC Research Institute. "These syndromes are likened to menopause, which is a false and misleading analogy because middle-aged men do not experience any universal or sharp decline in serum testosterone."
The FDA and other medical experts have also expressed concerns about the increasing prescription of testosterone drugs to men who do not suffer from an identifiable syndrome that causes real low testosterone levels.
Testosterone replacement therapy (TRT) is meant to treat men suffering from hypogonadism, which causes abnormally low testosterone levels. The condition usually comes due to injuries or problems with the testicles or certain parts of the brain. The only way to confirm whether someone suffers from hypogonadism is through a serum testosterone blood test. However, amid aggressive marketing by the low T drug manufacturers, a large portion of the prescriptions in recent years have been for "lifestyle" reasons, to treat natural symptoms associated with declining testosterone levels as all men age.
Following recent studies that have identified a link between low T drugs and heart attacks, the FDA and the Endocrine Society have been pushing doctors to ensure that testosterone medications are only prescribed to men who have been properly tested.
Drs. Perls and Handelsman called for health agencies in the U.S. and Canada to go further.
"We call upon Health Canada, the U.S. FDA., and the Federal Trade Commission to ban educational and product advertising of testosterone for threes contrived 'indication,'" they wrote. "Without demonstrated underlying reproductive system pathology, a set of common complaints plus or minus a low serum testosterone cannot constitute 'hypogonadism.'"
Testosterone Drug Risks
On March 3, the FDA issued a drug safety communication announcing that it was placing new warnings on all testosterone drugs, which indicate that there is evidence of a possible link between testosterone drug and heart problems. The agency also urged doctors not to prescribe testosterone to patients who had not been confirmed as having hypogonadism through serum testosterone blood tests.
The warning came after more than a year of rising concerns, following the publication of several studies that suggest certain men may be more likely to suffer testosterone heart problems after being placed on testosterone therapy. Those findings also raised questions about the widespread "off-label" use of TRT for so-called "lifestyle" reasons; to combat the natural effects of aging.
In November 2013, research published in the Journal of the American Medical Association (JAMA) found that older men who began taking testosterone drugs following coronary angiography were more likely to suffer cardiovascular events, such as a heart attack, stroke or death.
That study was followed by additional research published in the medical journal PLoSOne in January 2014, which found that side effects of testosterone drugs may double the risk of heart attacks for men over the age of 65, regardless of their prior health condition, as well as double the risk for younger men with a prior history of heart disease.
In January 2015, another study published in the medical journal Pharmacotherapy found that first time testosterone users may be 40% more likely to have a heart attack when compared to men who did not use the drugs.
Androgel, Testosterone Drug Injury Cases
Over the past year, a steadily growing number of men nationwide have filed testosterone injury cases against manufacturers, with most of the lawsuits involving the use of AbbVie's Androgel, which is the most widely used and advertised product on the market.
As part of the coordinated pretrial proceedings in the federal court system, a small group of Androgel cases are being prepared for trial. Known as "bellwether" cases, a series of six trials are scheduled to begin about one-per-month between October 2016 and April 2017.
In addition to cases filed against AbbVie, the testosterone MDL also includes Axiron lawsuits, Testim lawsuits, Androderm lawsuits, Depo-Testosterone lawsuits and all other claims involving any prescription testosterone replacement therapy, regardless of the manufacturer.
A separate bellwether track has been established for early test trials involving other testosterone drugs, which are not expected to begin until at least mid-2017.
These early trial dates are designed to help the parties gauge how juries may respond to certain evidence and testimony that is likely to be repeated throughout the litigation, with the cases selected serving as representative samples of other claims.
While the outcome of any early bellwether trials will not be binding on other lawsuits, the process is designed to help parties evaluate the strengths and weaknesses of their cases, potentially facilitate in testosterone case settlements that will avoid the need for individual trials to be scheduled nationwide.
"*" indicates required fields