Auto Accident Risk May Be Increased With Antidepressant Use: Study
September 14, 2012
By: Martha Garcia
New research suggests that taking antidepressants, sleep or anxiety medication, such as Prozac, Zoloft and Ambien, may increase the likelihood of getting into an auto accident.
A study published this week by the British Journal of Clinical Pharmacology examined the potential link between motor vehicle crashes and four classes of psychotropic drugs; antipsychotics, antidepressants, benzodiazepines (BZDs), and Z-drugs.
Overall, the study found a significant increase in motor vehicle accidents with people taking antidepressants, BZDs and Z-drugs before driving. It did not, however, find a link between consumption of antipsychotic medications and motor vehicle accidents.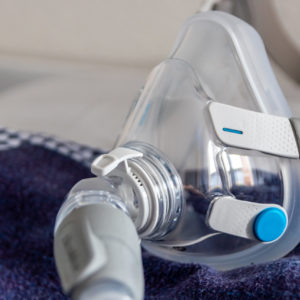 Did You Know?
Millions of Philips CPAP Machines Recalled
Philips DreamStation, CPAP and BiPAP machines sold in recent years may pose a risk of cancer, lung damage and other injuries.
Learn More
BZDs and Z-drugs, such as Ambien and Valium, are a type of psychoactive drug that is used to help treat patients with insomnia and anxiety. Known side effects include drowsiness, headache, dizziness, lightheadedness and diarrhea among other side effects.
Chia-Ming Chang Ph.D. and the study's other coauthors from Taiwan analyzed data from more than 5,000 people and their related vehicle accidents after consuming some form of psychotropic drug. The researchers compared this data with data from 31,000 people who had no record of car accidents.
The findings revealed a higher risk of suffering a car accident after taking an antidepressant or anxiety medication anywhere from one day, one week or even one month prior to the accident.
No similar effect was found for the antipsychotic medications, no matter how high the dosage.
The antidepressants focused on in this study, selective serotonin uptake inhibitors (SSRIs), involve a class of drugs commonly used to treat depression. SSRIs help relieve the symptoms of depression by preventing nerve cells in the brain from reabsorbing serotonin.
Medications that are part of this class include the blockbuster drugs Paxil, Zoloft and Celexa, which have been thought to have fewer side effects than older antidepressants, but have faced increased scrutiny in recent years following several studies that identified potential safety concerns.
Known side effects of SSRIs can include nausea, vomiting, drowsiness, headache, diarrhea and dizziness. However, research has also suggested that pregnant women who take antidepressants have a higher risk of giving birth to a child who will suffer from seizures and have increased risk of birth defects. Other studies have also shown an increased risk of stroke in women who take medications such as Zoloft and Prozac. SSRIs have also been linked to an increased risk of suicides with a much higher risk of suicides among teens, five times higher than that of teens not taking SSRIs, according to other medical research.
Michael

April 9, 2013 at 12:07 pm

I was recently given Zoloft and after the first dose I had another seizure. I have been on life support two times recently. My Dr. still gave me this drug that is not recamended for people with past seizure. Cause me to take out a gate in a very nice neighborhood and damaged my truck. Now I am faceing a large bill please help.

Caner

October 4, 2012 at 6:51 am

Mauro, Please remember that your mom by the power of God gave you life. You are alive and full of Love to give to oetrhs. Yes the pain you feel is real but you were created to love oetrhs and you in turn will recieve more love. Do not give up, you were created for so much more and you are a special creation!! I am going to send you the Why you don't want to live report for FREE. I hope you please [Show More]Mauro, Please remember that your mom by the power of God gave you life. You are alive and full of Love to give to oetrhs. Yes the pain you feel is real but you were created to love oetrhs and you in turn will recieve more love. Do not give up, you were created for so much more and you are a special creation!! I am going to send you the Why you don't want to live report for FREE. I hope you please see yourself as the special creation you were created to be. The greatest gift you can give your mom is to spread love as i am sure she did. You should get the 2 reports today or tommorow. Be loved

Silvana

October 2, 2012 at 8:41 pm

Right on!! Not much more to say, except nuittrion, nuittrion, nuittrion. It's what balances neurotransmitters. Anyone should know, the human body cannot make use of synthetic anything. It's why we have a 400% increase in mental health problems. We eat packaged, processed, dead food grown in minerals-depleted soil and laced with toxins. Our meat and dairy supply is even worse. The water is[Show More]Right on!! Not much more to say, except nuittrion, nuittrion, nuittrion. It's what balances neurotransmitters. Anyone should know, the human body cannot make use of synthetic anything. It's why we have a 400% increase in mental health problems. We eat packaged, processed, dead food grown in minerals-depleted soil and laced with toxins. Our meat and dairy supply is even worse. The water is terrible and has detectable levels of pesticides, antibiotics and purifying chemicals. And that's on a good day. We have not enough sleep, not enough sun exposure, not enough fresh air, not enough exercise and too much sugar, too much salt, too much alcohol, too many preservatives, too many fast food runs. And when it all falls apart, we add insult to injury with psychotropic drugs. This is nothing if not a recipe for sheer madness in every respect. Here are a couple more great sites on psych drugs ~ bonkersinstitute and cchr (both, dot org)
"*" indicates required fields