Some Antipsychotics May Increase Risk of Movement Disorders: Study
June 27, 2016
By: Russell Maas
A new study suggests that individuals suffering from either schizophrenia or depressive orders may be more susceptible to movement disorders, such as tardive dyskinesia, which may be caused by the side effects of antipsychotic drugs. 
In a study presented at the International Congress of Parkinson's Disease and Movement Disorders conference on June 21, researchers set out to examine the relationship between movement disorders and antipsychotic medications, such as Risperdal, Abilify, Serquel, Zyprexa and others.
It is a known risk that side effects of antipsychotic drugs cause tardive dyskinesia and other various movement disorders among schizophrenic patients, but the extent of the side effects for depressive disorders has remained largely unknown.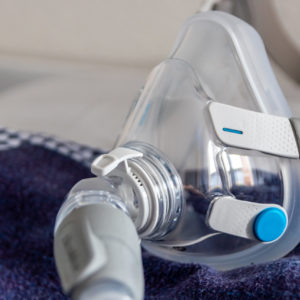 Did You Know?
Millions of Philips CPAP Machines Recalled
Philips DreamStation, CPAP and BiPAP machines sold in recent years may pose a risk of cancer, lung damage and other injuries.
Learn More
Lead researcher Santiago Perez-Lloret, and colleagues of the National Research Council in Buenos Aires, found that movement disorders were observed both in schizophrenic or depressive patients, indicating that there was actually a significantly higher risk associated with exposure to the drugs among individuals suffering depression.
One of the most common movement disorders from the use of antipsychotic drugs is tardive dyskinesia, a neurological movement disorder that causes repetitive and involuntary movements of the lower face and limbs. Symptoms can include grimacing, chewing, smacking of lips, rapid eye movements and impaired finger movements. There is no known effective treatment of the disorder, and involuntary movements can become permanent, persisting after use of the drug has stopped.
Several other common disorders are parkinsonism, dystonia, tremor, and tics which all cause various degrees of involuntary muscle spasms and contractions in the face and extremities of the body. The medications have also been linked to akathisia which is state of agitation, stress and restlessness often leading to uncontrollable mood swings.
The study consisted of 814 patients with a primary diagnosis of schizophrenia or depressive disorders including Bipolar Depression and Major Depression from psychiatric clinics in Guatemala, Honduras, El Salvador, Panama, and Nicaragua. Overall, 25% of patients had schizophrenia, 33% has major depression, and 42% had bipolar depression. The researchers aimed to identify what percentage of the population included in the study suffered from movement disorders such as Parkinsonism, dystonia, tardive dyskinesia, tremors, tics, and akathisia.
Researchers found that 61 patients suffered from movement disorders from nearly 11% of the schizophrenia population and 6.4% from the field of patients with either depression disorder.
The most common movement disorder was tremor, impacting 5.9% of the schizophrenia patients and 3.6% of the depressive disorder patients. Other common movement disorders cited in the study were akathisia and tics, which impacted a lesser percentage of patients but remained high enough to be noted for the study's purpose.
Researchers found that patients on typical antipsychotics were associated with an increased risk of movement disorders for both schizophrenia and depressive order patients, and that the risk of the disorders was slightly higher for depressive patients. However, both groups reported having poorer quality of life due to experiencing the movement disorder side effects.
Perez-Lloret explained physicians should be more aware of the possibility of these potential side effects when determining whether to issue antipsychotics to their patients. He indicated that physicians should explain the benefits and potential negatives that could decrease the quality of life to patients before starting prescription cycles.
"*" indicates required fields