Antipsychotic Pregnancy Risk Results In Warnings in Canada
June 21, 2011
By: Staff Writers
Canadian officials are warning that antipsychotic drugs, like Seroquel, Risperdal and Zyprexa, could cause abnormal muscle movements and other problems in newborns if taken by pregnant women. 
Health Canada issued a press release on June 15 announcing an update to all antipsychotic prescribing information in Canada.
The new label warnings will alert Canadian patients that side effects antipsychotics have been found to carry a potential risk of abnormal muscle movements and withdrawal symptoms in newborns when the medication is taken during the third trimester.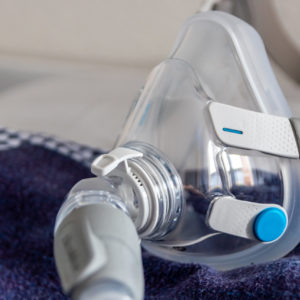 Did You Know?
Millions of Philips CPAP Machines Recalled
Philips DreamStation, CPAP and BiPAP machines sold in recent years may pose a risk of cancer, lung damage and other injuries.
Learn More
The new warning applies to all antipsychotic drugs on the Canadian market, indicating that prenatal exposure may increase the risk of children suffering from agitation, abnormal muscle tone, tremors, sleepiness, severe difficulties breathing and eating.
Severity of the atypical antipsychotic pregnancy risk ranges from symptoms that pass within hours to those requiring medical attention, Health Canada warns. The abnormal movements are known as extrapyramidal signs (EPS).
The FDA issued a similar warning for antipsychotics in the United States in February and required new label warnings here as well.
At least 69 cases of neonatal EPS have been linked to antipsychotic drugs through adverse event reports filed by health care professionals and patients in the United States, according to the FDA. The onset of symptoms seem to appear from birth to one month after birth.
Antipsychotics are a broad class of medication used to treat psychiatric problems such as bipolar disorder and schizophrenia, but they are also often used by doctors to treat a variety of off-label ailments that have not been approved by the FDA. The drugs are known to have the ability to cross the placenta and affect unborn children.
Health Canada and the FDA are advising healthcare professionals to be aware of the possible antipsychotic side effects on newborns when used during pregnancy and that use during the third trimester can result in EPS. Doctors should advise patients regarding the benefits and risks of antipsychotics during pregnancy. If they know the mother was on antipsychotics in the third trimester they should monitor the newborn for signs of EPS or withdrawal.
Patients are being advised to notify their healthcare professional if they become pregnant or plan on becoming pregnant while on an antipsychotic. The FDA recommends that they not stop taking an antipsychotic medication when they discover they are pregnant until they have talked to their healthcare provider.
A complete list of the antipsychotics affected by the Health Canada warning is available in the press release.
Daniel

June 21, 2011 at 5:05 pm

Zyprexa,Risperdal and Seroquel same saga The use of powerful antipsychotic drugs has increased in children as young as three years old. Weight gain, increases in triglyceride levels and associated risks for diabetes and cardiovascular disease. The average weight gain (adults) over the 12 week study period was the highest for Zyprexa—17 pounds. You'd be hard pressed to gain that kind of weight[Show More]Zyprexa,Risperdal and Seroquel same saga The use of powerful antipsychotic drugs has increased in children as young as three years old. Weight gain, increases in triglyceride levels and associated risks for diabetes and cardiovascular disease. The average weight gain (adults) over the 12 week study period was the highest for Zyprexa—17 pounds. You'd be hard pressed to gain that kind of weight sport-eating your way through the holidays. One in 145 adults died in clinical trials of those taking the antipsychotic drugs Zyprexa. This is Lilly's # 1 product over $ 4 billion year sales,moreover Lilly also make billions on drugs that treat the diabetes often that has been caused by the zyprexa! ---
"*" indicates required fields