Antipsychotics Targeting Dopamine Receptors May Cause High Sugar Levels, Weight Gain: Study
March 01, 2021
By: Martha Garcia
Side effects of antipsychotic medications used to treat bipolar disorder, paranoia and other conditions are known to cause weight gain, but a new study appears to isolate why that happens, and suggests some potential alternative treatment options that do not appear to carry the same health risks.
Researchers report medications like Zyprexa, Seroquel, Clozaril and other atypical antipsychotics impact not only dopamine in the brain, but also can affect the pancreas, negatively impacting the body's metabolism.
In findings published February 16 in the journal Translational Psychiatry, researchers from the University of Pittsburgh School of Medicine say new therapeutic approaches under development could target peripheral catecholamine receptors instead, potentially providing the benefits of traditional antipsychotics without disrupting the secretion of insulin by the pancreas.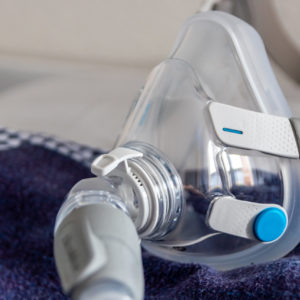 Did You Know?
Millions of Philips CPAP Machines Recalled
Philips DreamStation, CPAP and BiPAP machines sold in recent years may pose a risk of cancer, lung damage and other injuries.
Learn More
The report outlines data from a wide range of studies conducted on various compounds, mice and human subjects to determine how antipsychotics were affecting the brain and metabolism, particularly their effect on dopamine.
Researchers have long recognized drugs like Zyprexa can lead to weight gain, increases in cholesterol and spikes in blood sugar.
Atypical antipsychotic medications are prescribed to control hallucinations, delusions and schizophrenia. They can also help treat mood swings and bipolar disorder. However, the medications work by blocking dopamine; a chemical which transmits messages between cells by reacting with dopamine receptors on the cell surface. In the brain, dopamine is involved with pleasure, motivation and learning. However, dopamine receptors are also found on other cells throughout the body, including the pancreas. Dopamine and norepinephrine are catecholamines primarily studied in the central nervous system. These chemicals also act in the pancreas as regulators of metabolism.
When patients take antipsychotics medicines to block dopamine receptors, it also blocks the dopamine receptors in the body outside the brain. This includes receptors in the pancreas which produce hormones that raise blood sugar or lower it.
Researchers found dopamine influenced the production of both glucagon and insulin. The cells could produce their own dopamine, but when the drugs were used it blocked the dopamine. This increased both glucagon and insulin in the pancreas.
These changes occurring frequently can lead to loss of insulin sensitivity and chronically high blood sugar, as well as affecting cholesterol.
This is how antipsychotics trigger weight gain, spikes in blood sugar that can lead to type 2 diabetes and elevated cholesterol, the researchers determined. These side effects often lead patients to stop taking the needed antipsychotics.
Despite the side effects, researchers warn, patients should not stop taking the drugs to treat serious conditions like schizophrenia, instead focus on controlling these negative side effects using diet and exercise until new antipsychotic medications can be developed that do not act on the dopamine receptors.
However, they also noted there could be new drugs developed with the benefits of antipsychotics, but without the weight gain. They indicate their findings could offer "the promise of new therapeutic approaches to treat the dysfunctional secretion of insulin and glucagon by targeting peripheral catecholamine receptors."
"*" indicates required fields