Some Skin Antiseptics May Cause Serious Allergic Reactions, FDA Warns
February 03, 2017
By: Martha Garcia
Federal health officials are warning that some common over-the-counter antiseptics may cause severe allergic reactions, which could result in death. 
The FDA issued a safety communication on February 2, about the risk of skin reactions from chlorhexidine gluconate. The agency also called on manufacturers to add a warning about the potential risk to the Drug Facts label.
Chlorhexidine gluconate is a skin antiseptic mostly sold over-the-counter (OTC), which is commonly used to clean the skin before surgery or before administering injections. It reduces bacteria that can potentially cause infections. However, in some cases the chemical can cause a serious allergic reaction and has resulted in two deaths so far.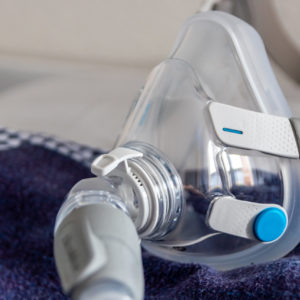 Did You Know?
Millions of Philips CPAP Machines Recalled
Philips DreamStation, CPAP and BiPAP machines sold in recent years may pose a risk of cancer, lung damage and other injuries.
Learn More
The FDA indicates 52 cases of anaphylaxis, a severe type of allergic reaction, occurred between January 1969 and June 2015. However, 43 of those cases occurred between 2010 and 2015, indicating the number of allergic reactions seems to be increasing rapidly.
Health officials say the number of cases is most likely underreported.
The chemical is widely used in both consumer OTC brands and healthcare products. The FDA warns consumers should stop using the product if they suspect an allergic reaction and seek medical attention immediately.
The antiseptics allergic reaction can occur within minutes of exposure to the chemical. Symptoms of an allergic reaction may include wheezing, trouble breathing, swelling of the face, hives that can quickly progress to more serious symptoms, severe rash, and shock, caused by the body not getting enough blood flow.
The chemical is available in many forms, including solutions, washes, sponges, and swabs. It is often sold under the brand names Betasept, ChloraPrep, Chlorostat, Avagard, BactoShield CHG, Corsodyl and Habistat.
Chlorhexidine gluconate is also used in prescription mouthwashes and oral chips prescribed for gum disease. These products, sold under the brand names Peridex, PerioChip and PerioGard, already contain a warning about the possibility of allergic reaction.
The FDA issued a public health notice in 1998 focusing on the potential for allergic reaction from medical devices or dressings that contain chlorhexidine gluconate.
The agency urged healthcare professionals to ask patients if they have ever had an allergic reaction to the antiseptic before recommending or prescribing the products. Doctors and nurses should also recommend patients use alternative antiseptic products if they do have an allergy or suspect an allergy. Patients can use products like povidone-iodine, alcohols, benzalkonium chloride, benzethonium chloride, and parachlorometaxylenol.
The FDA is calling for allergic reactions or adverse events involving products containing chlorhexidine gluconate to be reported to the FDA MedWatch Adverse Event Reporting Program at 800-FDA-0178.
Janet

February 28, 2019 at 4:56 pm

Same thing happened to me I am scarred for life I am also looking for a lawyer who isn't concerned about only money this whouid be a case that can be easily won

rickie

June 1, 2017 at 7:15 pm

I had open hart surgery on nov 29th 2015 after surgery a was covered with peeling skin all over my body....i found know lawyer too handle the case they all say that it cost to much to file a case... i have so many blisters burns and marks from this....i hope that know one ever have to deal with this....
"*" indicates required fields