Apartment Carbon Monoxide Exposure Sends Residents to Hospital
October 07, 2013
By: Irvin Jackson
A Maryland apartment building was evacuated over the weekend due to carbon monoxide exposure and at least 15 people were hospitalized with symptoms of carbon monoxide poisoning, highlighting recent concerns about the risk of gas leaks in apartments, hotels and other multi-family dwellings.
Firefighters indicate that 150 people were evacuated from Middlebrooke Apartments in Bethesda, Maryland on Saturday, after a worker was overcome by odorless, colorless, carbon monoxide fumes. The leak made its way through the apartment building, before firefighters holding an open house across the street were able to evacuate the residents.
The gas caused serious illness in at least eight people, with others taken to the hospital for observation, according to Bethesda/Chevy Chase rescue personnel. All of the injured were expected to recover, but exposure to carbon monoxide can cause long-lasting effects among individuals who suffer neurological damage from the gas.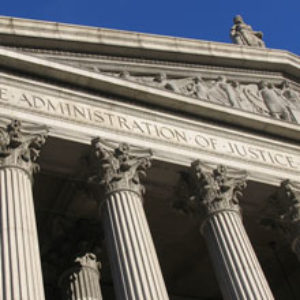 The carbon monoxide leak was tracked back to a generator that the overcome worker had been fixing in the basement. Fire and rescue officials say that the generator was not properly ventilated and had been running.
Middlebrooke Apartments had carbon monoxide detectors in every unit, but many residents did not hear them go off before they were evacuated. Firefighters found the carbon monoxide levels to be between 200 and 800 parts per million. Two hours of exposure at 800 ppm can incapacitate and eventually kill.
Incidents Leading to New Carbon Monoxide Laws
The incident comes as a number of states have or are considering ramping up carbon monoxide detector laws for hotels, schools, apartment complexes and other frequently populated facilities not covered under existing laws. The push for more legislation has come after a summer marked by a number of carbon monoxide-related deaths and injuries.
Carbon monoxide incidents in hotels and apartment complexes are worrisome because of the large number of people often residing in them. Those people, be it residents or visitors, generally assume that the facility's operators have taken all the necessary steps to protect them from fire and carbon monoxide, However, many states do not have requirements for carbon monoxide detectors, especially in hotels.
A North Carolina hotel was investigated this summer for three carbon monoxide deaths that occurred in the same room over a period of several weeks. The deaths of an elderly couple and a young boy took place in April and June in the Best Western Blue Ridge Plaza hotel in Boone. The deaths were believed to be caused by carbon monoxide fumes from a pool heater in a mechanical room on the floor below.
The North Carolina deaths have led to new legislation requiring all hotels in that state to have carbon monoxide detectors. The legislation was tacked onto a regulatory bill in July, passed, and signed into law by Governor Pat McCrory.
Carbon monoxide is a significantly toxic gas that has no irritating factors that can allow someone to detect its presence. Because people often fail to promptly recognize symptoms, carbon monoxide poisoning is a leading cause of fatal poisonings in the United States.
According to the U.S. Centers for Disease Control and Prevention, carbon monoxide poisoning kills about 500 people in the U.S. annually, and is linked to about 15,000 emergency room visits. In many cases, the injuries or deaths could have been prevented by the use of carbon monoxide detectors and proper maintenance of heating systems and generators. Injuries stemming from exposures that were caused by the negligence or neglect of another person or corporation often result in carbon monoxide lawsuits.
"*" indicates required fields