Army Orders Troops to Stop Using Mefloquine Antimalarial Drug
September 20, 2013
By: Martha Garcia
In response to concerns over the potential side effects of mefloquine, an antimalarial drug, the U.S. Army has ordered its most elite units to stop using the medication.
The order was issued last Friday by the Surgeon General's Office of the Army Special Operations, the top physician for the Special Forces, and applies to nearly 25,000 special operations soldiers, such as the Green Berets, Rangers, Civil Affairs and Psychological Operations soldiers.
Mefloquine is often prescribed to international travelers. However, as a result of the order, prescriptions for mefloquine will be halted due to concerns about a risk of severe neurological and psychiatric problems.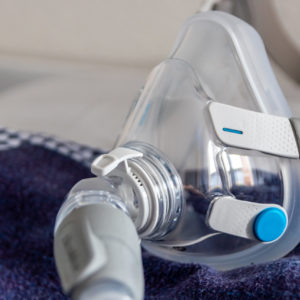 Did You Know?
Millions of Philips CPAP Machines Recalled
Philips DreamStation, CPAP and BiPAP machines sold in recent years may pose a risk of cancer, lung damage and other injuries.
Learn More
Symptoms of toxic levels of mefloquine include anxiety, depression, dizziness, ringing in the ears; or more severe symptoms, such as paranoia and hallucinations. The symptoms are often mistaken for other neurological or psychiatric disorders.
The Surgeon General warned commanders and medical workers that many troops may have been sickened by the drug and mistakenly diagnosed with post-traumatic stress disorder (PTSD) or other psychological problems.
The order comes two months after the FDA strengthened warnings for mefloquine, also citing neurological side effects as the reason. The FDA added a black box warning to mefloquine, the strongest label warning the agency can require, concerning potential neurological side effects.
Federal officials say the neurological effects may "occur at any time during drug use, and can last for months to years after the drug is stopped," sometimes becoming irreversible.
Many military families believe mefloquine may be behind a number of suicides, murders and other recent psychotic behavior by soldiers.
Mefloquine Side Effects on Soldiers
Critics say the Pentagon should have banned mefloquine decades ago, considering the confounding effects it has for PTSD and traumatic brain injury, which are common issues for Iraq and Afghanistan deployed soldiers. Others say the ban is a "wake-up call" for the troops who were misinformed about the safety of this drug.
The Pentagon is conducting a review of potential soldiers who may have suffered adverse effects from mefloquine. There is no current data on how many soldiers may be effected. The review is expected to be complete by January 2014.
Mefloquine is the third most prescribed anti-malaria drug in the U.S. Approximately 120,000 prescriptions for mefloquine were written this year from January through June, according to IMS Health.
The drug was developed by the U.S. Army nearly 40 years ago to prevent malaria, a mosquito-borne disease caused by a parasite. Malaria kills approximately 600,000 people each year, but is more common in developing countries.
The military's use of mefloquine has declined over recent years, decreasing by nearly 75%. Mefloquine became available commercially in 1989 and is still used widely by travelers and the Peace Corps. It is considered effective to prevent Malaria and is less expensive than other anti-malaria drugs.
A study published in British Medical Journal in 1996 found that one in 140 travelers taking mefloquine experience neuropsychiatric adverse effects which prevent them from performing day to day activities.
Mefloquine has also been sold by Roche Pharmaceuticals under the brand name Lariam, and in generic versions, such as Mephaquin and Mefliam.
Kathy

July 27, 2015 at 11:00 pm

My name is Kathy my boyfriend served in Afghanistan for 1 year 2008/2009 For the time he was there he was made to take this medication daily to keep from getting malaria. Him and other retired soldiers have discussed heart problems and ptsd in soldiers as young as 30 years old. He was a very healthy man before he left he now has heart issues. They feel this medication is to blame. I wouldn't nor[Show More]My name is Kathy my boyfriend served in Afghanistan for 1 year 2008/2009 For the time he was there he was made to take this medication daily to keep from getting malaria. Him and other retired soldiers have discussed heart problems and ptsd in soldiers as young as 30 years old. He was a very healthy man before he left he now has heart issues. They feel this medication is to blame. I wouldn't normally agree but there are so many of them with heart defects now. They fight for our country so that we keep our freedom and this is the thanks they get. Could you plz send info. The rumor is there is a class action lawsuit and if the info is true he would like to file. Kathy Joe
"*" indicates required fields