Arrow Catheter System Recall Issued Over Risk of Pulmonary Embolism and Death
June 27, 2023
By: Katherine McDaniel
Nearly 300,000 Arrow Endurance Extended Dwell Peripheral catheter systems have been recalled, due to a defect that may cause the catheters to separate and leak, resulting in a risk of serious and potentially life-threatening health consequences, including pulmonary embolism and death to patients.
The U.S. Food and Drug Administration (FDA) announced the Arrow catheter recall on May 19, designating it as a Class I medical device recall and warning health care professionals that continued use of the devices have a high probability of resulting in serious injuries or death.
Peripheral catheters are thin tubes inserted into a patient's vein to provide health care professionals with short-term access to draw blood, monitor blood pressure, and administer fluids, blood transfusions, chemotherapy, and other medications.
According to the recall notice, the catheters can separate while still inserted inside of a patient's blood vessel, which can disrupt the exchange of potentially life-saving medication and cause leaks. In addition, the separation of catheter connections can also allow fragments of the catheter tube to enter the patient's blood stream and migrate to other areas of the body.
Officials warn that if catheter fragments enter a patient's blood stream, the foreign objects can cause serious and potentially life-threatening consequences, including pulmonary embolism, blockage of the blood vessels, injuries to the blood vessel walls, insufficient blood flow, blood clots, heart attack, or death.
 Arrow Catheter System Recall
Approximately 262,016 Arrow Endurance Extended Dwell peripheral catheter systems are impacted by the recall, including units distributed from October 26, 2018 until May 10, 2023.
To date, the manufacturer have received at least 83 complaints related to the defective catheter systems. While no deaths have been reported, at least 18 of the reported incidents resulted in injuries due to separation of the catheter connections.
Teleflex and Arrow International have instructed medical provider customers to stop using the catheters immediately, and to quarantine any remaining inventory. For more information on the recall, customers are encouraged to contact Teleflex and Arrow International customer service by phone at 1-866-396-2111, fax at 1-855-419-8507, or email Recalls@teleflex.com.
Adverse side effects, reactions, or quality issues experienced after using the medical devices should be reported to MedWatch: The FDA Safety Information and Adverse Event Reporting Program using the online voluntary reporting form.
Previous Arrow Medical Device Recall Problems
Arrow issued at least two other Class I medical device recalls last year, over defects that posed siimilar health hazards for patients. The first was an  Arrow MAC Venous Catheter Kit recall issued on December 16, 2022, after a defect was found in the housings of the Micro Clave Clear Connectors included in the kits, which caused inadequate connections between the top and bottom housings that could result in cross-lumen leakages.
As a result of the insufficient housing connections, patients could have been at an increased risk to experience leakage of blood, fluids, or medication, which could have disrupted or delayed potentially life-saving treatment. In addition, officials warned of the potential for air or infection to enter the patient's blood stream due to inadequate catheter connections, which also posed potentially life-threatening risks to patients.
Less than a week later, an Arrow intra-aortic balloon pump recall was issued for more than 2,000 Arrow intra-aortic balloon pumps that are used to provide cardiac assistance to patients with acute coronary syndrome and heart failure complications.
That recall was issued following at least 241 consumer complaints related to issues involving the heart pump's battery unexpectedly failing or prematurely depleting, with at least 135 of the complaints resulting in failure of the pump.
Port Catheter Lawsuits
This new Arrow recall comes amid a growing number of port catheter lawsuits filed against Bard and other manufacturers, involving complications associated with the design of certain port-a-cath products implanted to provide long-term access to administer medications or fluid for patients, such as chemotherapy or dialysis.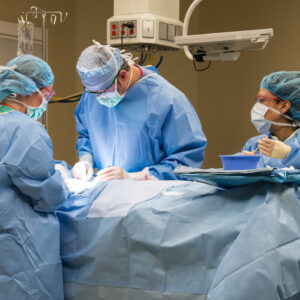 Bard Port Catheter Lawsuit
Lawsuits have alleged there are design defects with the Bard PowerPort and similar port catheters systems sold in recent years. The port catheters consist of an injection site where a needle is inserted, as well as a polyurethane catheter tube that carries the drug into the blood vessel. However, plaintiffs indicate that certain designs are prone to fracture or fail, causing infections, blood clots and other complications.
Given common questions of fact and law raised in a growing number of Bard PowerPort lawsuits pending throughout the federal court system, a motion has been filed with the U.S. Judicial Panel on Multidistrict Litigation (JPML), seeking to centralize and consolidate the claims before one U.S. District Judge
A group of plaintiffs are calling for all lawsuits over Bard port catheter complications to be coordinated during discovery and pretrial proceedings, but the manufacturer has opposed the call for PowerPort lawsuit centralization.
The U.S. JPML is expected to consider oral arguments on the motion next month.
---
Find Out If You Qualify for Port Catheter Compensation
"*" indicates required fields