Asthma Drug Steroids May Cause Problems With Adrenal Glands: Study
April 24, 2015
By: Martha Garcia
Combining asthma drugs with other steroids may cause individuals to experience problems with their adrenal glands, potentially leading to other serious side effects, according to the findings of new research.
In a study published this month in the Journal of Clinical Endocrinology & Metabolism, researchers indicate that patients who received corticosteroids, often used for asthma, allergies and other ailment, experienced signs of malfunctioning adrenal glands or adrenal insufficiency.
Researchers analyzed data from seven different electronic databases, PubMed, Medline, Embase, Cochrane, Central, Web of Science and CINAHL/Academic Search Premier. They found 74 studies conducted from 1975 to 2014 of nearly 4,000 patients who had used corticosteroids to see how the medications impacted the likelihood of developing adrenal insufficiency.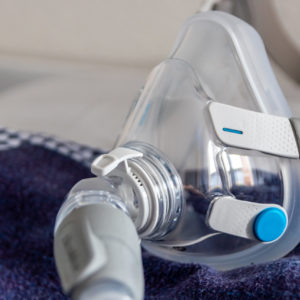 Did You Know?
Millions of Philips CPAP Machines Recalled
Philips DreamStation, CPAP and BiPAP machines sold in recent years may pose a risk of cancer, lung damage and other injuries.
Learn More
The study revealed patients using oral corticosteroids for asthma had a 44 percent increased risk of experiencing adrenal insufficiency, those who took inhaled corticosteroids for asthma had a 7 percent increased risk.
"Adrenal insufficiency after discontinuation of glucocorticoid occurs frequently," said lead author of the study Dr. Olaf Dekkers,endocrinologist at Aarhus University in Denmark.
Risk of adrenal insufficiency was highest when corticosteroids were taken orally or injected and were lower when inhaled, taken nasally or as a topical treatment.
Patients with adrenal insufficiency ranged from 4.2 percent of those who had taken corticosteroids by nasal administration to 52 percent when injected into a joint.
Two percent of asthma patients on the lowest dose of corticosteroids experienced adrenal insufficiency while 22 percent on the highest dose also experienced adrenal insufficiency.
Overall, one percent of patients on short term steroids developed adrenal insufficiency compared to 27 percent of those on long term treatments.
Adrenal insufficiency can be dangerous, especially if a person is coping with stress, like surgery, injury or serious illness. Symptoms include fatigue, dizziness, weight loss, salt and cravings.
A person suffering from adrenal insufficiency cannot make enough of two necessary hormones, cortisol and aldosterone. Aldosterone helps maintain the right levels of salt, potassium and water in the body, while cortisol helps the body respond to stress, recover from infections and regulate blood pressure and metabolism.
Corticosteroids are man-made drugs designed to mimic the hormone cortisol, which the adrenal glands produce naturally. They are used to counter inflammation, and for a wide range of conditions including, asthma, psoriasis, rheumatoid arthritis, lupus, blood cancers and organ transplants.
While a person is on steroids, the body naturally begins to produce less of these hormones. After stopping corticosteroids, it may take a while for the natural production to increase again, resulting in adrenal insufficiency.
Adrenal insufficiency can also be treated with medication to replace the cortisol or aldosterone which is not being properly and correctly produce by the body. There is no way to safely stop the treatment of corticosteroids, especially when done abruptly, which can rule out the possibility of a person suffering adrenal insufficiency.
While it is more likely to occur when a patient is taking higher doses of corticosteroids it can also become more likely when a person remains on the dose for longer than three weeks.
Many doctors are concerned about the illness and the effects it may have on a patients, especially during an emergency, that they recommend patients wear medical identification bracelets to be identified for adrenal insufficiency in an emergency and the correct medication can be given.
Paul

January 18, 2017 at 3:40 am

been pn long term steroidshav severe side effects
"*" indicates required fields