NDEA Contamination Leads To Another Valsartan Recall
January 03, 2019
By: Irvin Jackson
Another batch of generic blood pressure medications containing the active ingredient valsartan are being recalled, due to a risk that they may be contaminated with a cancer-causing impurity, N-nitrosodiethylamine (NDEA). 
On December 31, the FDA announced an Aurobindo Pharma USA recall, affecting certain lots of valsartan tablets, as well as amiodipine valsartan and valsartan hydrochlorothiazide (HCTZ) tablets. The recall came after trace amounts of NDEA contamination were confirmed, which is a known human carcinogen.
The action is the latest in a string of valsartan NDEA recalls issued in recent months, as well as other recalls due to a similar impurity, N-nitrosodimethylamine (NDMA), which was detected in valsartan made by certain Chinese manufacturers last summer. This is at least the third recall involving products made by Aurobindo.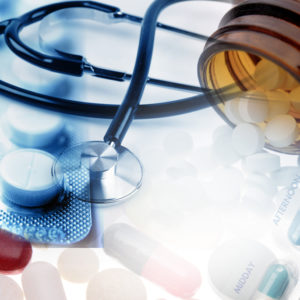 The recall affects 80 lots of Amiodipine Valsartan Tablets, USP, Valsartan HCTZ Tablets, USP, and Valsartan Tablets USP, which are all indicated to control high blood pressure and the treatment of heart failure. The recalled tablets were all sold in 30 or 90 count bottles with expiration dates ranging from 07/2019 to 03/2021. A complete list of lot numbers, NDC numbers, expiration dates, names and strengths is available in the FDA recall notice.
The notice urges patients to continue taking the medications until they decide on an alternative treatment with their physician or pharmacist, as the immediate harm of stopping hypertension treatment may be a greater risk than exposure to NDEA, which requires years of exposure before it is considered a cancer risk.
Valsartan Recalls
The first valsartan problems surfaced on July 5, after European regulators announced that batches of the active ingredient supplied by Zhejiang Huahai Pharmaceuticals tested positive for NDMA.
The FDA followed with its own recall announcement on July 13, indicating that the agency had launched an investigation to determine the scope of the contamination and the potential risk to consumers.
In late September, the FDA stopped all imports of drug ingredients and medicines made by Zhejiang Huahai Pharmaceuticals, after an inspection report outlined a number of serious manufacturing problems at the company's facility in late August.
The recalls have led to a valsartan shortage and a spike in prices, with the cost of 160 milligram and 80 milligram tablets of generic valsartan more than doubling in September 2018.
As consumers nationwide continue to face concerns about the safety of pills they have taken in recent years, a number of valsartan recall class action lawsuits have been filed nationwide, seeking damages for the cost of the recalled drugs and medical monitoring. For those diagnosed with liver cancer, kidney cancer, pancreatic cancer, stomach cancer and other cancers, individual cases are being reviewed by valsartan lawyers.
The FDA has assigned a group of pharmacists and nurses to answer consumer's questions about the recalls. Since the first recalls, the agency indicates it has received more than 6,000 inquiries from patients, doctors, nurses, pharmacists and academics. Inquiries can be made by calling 855-543-3784 or by sending an email to druginfo@fda.hhs.gov.
Consumers are urged to contact their doctor if they have experienced any problems that may be related to the recalled valsartan. Healthcare professionals and patients are urged to report adverse events to FDA's MedWatch adverse event reporting program.
Consumers with medical questions or who want to report an adverse event involving this latest recall can contact Aurobindo Pharma USA at 1-866-850-2876, or by sending an email to pvg@aurobindousa.com.
"*" indicates required fields