Valsartan Shortage Following Recall Results in Rise in Drug Prices
October 19, 2018
By: Irvin Jackson
According to a recent report, the cost of the widely used hypertension drug valsartan has increased more than any other drug over the past month, likely due to a shortage resulting from a number of valsartan recalls issued by different generic drug makers that distributed pills with a cancer-causing impurity. 
The most recent National Average Drug Acquisition Cost (NADAC) survey indicates that the cost of 160 milligram and 80 milligram tablets of generic valsartan more than doubled in September 2018, compared to its cost in August.
According to the survey, the cost of an 80 mg tablet rose from 9 cents in August to 20 cents in September, and 160 mg tablets jumped from 14 cents to 31 cents per tablet. A Reuters report published on October 16 warns that the increases could have long-lasting effects, with patients on high-deductible plans potentially paying the higher prices years from now, even after they come back down.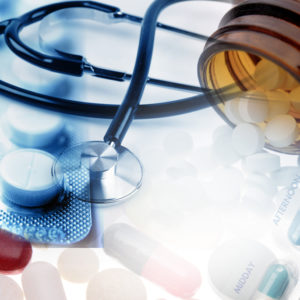 The cost increases come amid a valsartan shortage following the recall of a number of products containing active ingredient supplied by Zhejiang Huahai Pharmaceuticals in China, which tested positive for an impurity known as NDMA, which may increase the risk of several different types of cancer among humans.
The impurity is believed to be a byproduct of the generic drug manufacturing process, leading the FDA to launched an investigation to determine the scope of the contamination and the potential risk to consumers. As a result, a number of recalls have been issued and expanded over the past several months, impacting dozens of valsartan-based products.
Late last month, the FDA stopped all imports of drug ingredients and medicines made by Zhejiang Huahai Pharmaceuticals in China. The decision came following an inspection report that outlined manufacturing problems at the company's facility in late August.
The FDA has assigned a group of pharmacists and nurses to answer consumer's questions about the recalls. Since the first recalls, the agency indicates it has received more than 6,000 inquiries from patients, doctors, nurses, pharmacists and academics. Individuals who received recalled valsartan pills are being urged to contact their healthcare providers if drug shortages prevent them from obtaining safe medications.
A growing number Valsartan lawsuits are also now being pursued by consumers nationwide, including potential claims for individuals diagnosed with kidney cancer, liver cancer or other digestive tract cancers.
"*" indicates required fields