Auto Accident Rates Increasing Sharply In Recent Years: Report
May 05, 2017
By: Russell Maas
At a recent National Transportation Safety Board panel meeting, federal safety officials and other insurance improvement agencies met to address research that suggests the rate of auto accidents in the United States is rising at the fastest pace in last half a century. 
According to a report by Bloomberg BNA, the panel was held with the Property Casualty Insurers Association of America, as well as other parties of automobile safety interest, citing distracted driving as the root cause.
Traffic accidents in general have been on a steady increase since 2014, resulting in more injuries and fatalities annually than ever seen before since data began being recorded decades ago.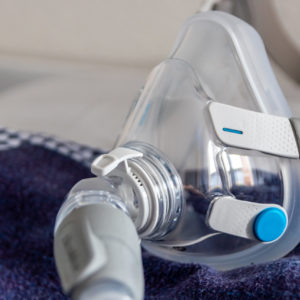 Did You Know?
Millions of Philips CPAP Machines Recalled
Philips DreamStation, CPAP and BiPAP machines sold in recent years may pose a risk of cancer, lung damage and other injuries.
Learn More
Prior to 2014, the NHTSA had recorded a 25-year trend of automobile accidents decreasing annually, showing lower fatality rates, fewer serious injuries and lower costs in total on the automobile insurance industry. However, since 2014, when traffic deaths hit a record low of only 32,675 fatalities, averaging 1.07 deaths per 100 million vehicle miles traveled, the trend shifted in a negative direction.
Since the beginning of 2014, traffic fatalities and crashes in total have risen significantly with debatably more than a 12 percent increase. According to the discussion at the panel, Robert Gordon, senior vice president of policy development and research for the Property Casualty Insurers Association of America, told the NHTSA that the number of automobile accidents has increased 14 percent since 2014, with severe accidents rising by 12.2 percent and pedestrian deaths rising by more than 22 percent.
The primary source of the increase was determined to be distracted drivers, primarily due to smartphone use while operating a vehicle.
Data collected by the insurance technology company InsurTech indicates that Google Chrome, Netflix and YouTube are among the top ten most used apps while driving. Past research from the NHTSA has also indicated that texting and checking email while driving are responsible for many automobile crashes.
The NHTSA and panelists discussed a number of possible solutions, including stiffer penalties for distracted driving , education, and informing young drivers of the hazards posed by distracted driving.
According to Gordon, smartphone ownership has doubled since 2012, and with many young drivers taking to the wheel, use of their phones becomes a habit while driving.
A recent National Safety Council 2016 survey pulled data from the National Center for Health Statistics, which is an arm of the Centers for Disease Control and Prevention (CDC), and found that present-day drivers are likely to engage in dangerous and distracting behaviors while behind the wheel, which is believed to greatly contribute to the increasing collision trends.
Despite 83% of drivers surveyed reporting they view driving as a safety concern, 64% stated they are comfortable speeding above posted speed limits, 47% reported texting manually or through voice control was an acceptable behavior while driving, and 23% reported the use of marijuana or alcohol was acceptable before taking the wheel.
Other than driving distractions, other theories on the rise of automobile crashes have pointed to the increased amount of drivers actually on the road again today. Bloomberg reported an interview with Bob Hunter, the director of insurance for the Consumer Federation of America, who stated the upticks in the American economy have put more people in a position to be able to drive and afford to transport themselves back and forth to work, increasing the number of vehicle miles traveled in a year collectively as a country.
"*" indicates required fields