Automatic Braking Systems Added to NHTSA Recommended Safety Technologies
January 23, 2015
By: Russell Maas
Federal safety regulators are pushing for automatic emergency braking systems to be included as advanced safety options on new cars, indicating that they could help prevent auto accidents and spur innovation. 
The National Highway Traffic Safety Administration (NHTSA) announced this week that it is adding two Automatic Emergency Braking systems (AEB) to the list of advanced safety systems, claiming that vehicles equipped with technologies able to brake without a driving intervening could have prevented one third of all reported crashes in 2013.
Adding the automatic braking systems to the list of recommended features is expected to encourage consumers to consider AEB as a factor when purchasing a new car, according to the NHTSA. It is then hoped that this will encourage automakers to install them in new models.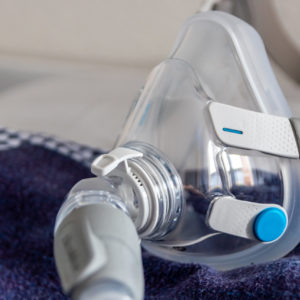 Did You Know?
Millions of Philips CPAP Machines Recalled
Philips DreamStation, CPAP and BiPAP machines sold in recent years may pose a risk of cancer, lung damage and other injuries.
Learn More
The two systems include the Crash Imminent Breaking (CIB) and Dynamic Brake Support (DBS) systems, which will be recommended advanced safety features under the New Car Assessment Program (NCAP).
"Today marks an enormous leap in the evolution of auto safety by encouraging adoption of new technologies to keep drivers and their passengers safe on our roads," U.S. Transportation Secretary Anthony Fox said in a press release. "I want this Department, the entire automotive industry, and other innovators to keep raising the bar on safety like we are doing now."
The CIB and DBS systems are designed to avoid or mitigate the severity of rear-end collisions. The CIB systems are designed to provide automatic braking when forward-looking sensors indicate that a crash is imminent and the driver has not engaged the brake pedal. The DBS systems provide supplemental braking when sensors determine that driver-applied braking is insufficient to avoid an imminent crash.
According to the NHTSA, approximately one third of crashes in 2013 involved a rear-end collision. A large number of those incidents were caused by drivers not applying the brakes or not fully braking when necessary to avoid the collision. Fox stated that the technology can used as a tool to adjust for a driver's error in judgment.
Since the 1960's, safety technologies developed by the automotive industry or required by U.S. regulators have saved an estimated 613,501 lives, according to the Department of Transportation. The agency believes that technology has come a long way in vehicle safety with back-up cameras, lane departure warning systems, and seatbelt advancements. The agency plans to add more safety features to its growing list of recommendations once promising ideas and standards of function are met.
"Adding AEB to our list of recommended features will encourage consumers to consider AEB as a factor in their new car purchase and encourage automakers to make this important innovation more widely available," said NHTSA Administrator Mark Rosekind in the press release. "NCAP is a critical tool for enhancing safety, so we are also looking at additional innovations to the program to capitalize on this exciting period of progress in safety technology."
Richard

June 17, 2016 at 2:56 am

well the vehicle safety system is where i have a patent and number is 8190345 which was filed Aug 29, 2011 and awarded the patent in May 28,2012 it isall about automaticbraking, controlls speed , dtects stop signs trafic lights however since then there were so many copycats its called infrengement they tweet, now every vehicle inthe United Stastes next year will have so i was told let them put it [Show More]well the vehicle safety system is where i have a patent and number is 8190345 which was filed Aug 29, 2011 and awarded the patent in May 28,2012 it isall about automaticbraking, controlls speed , dtects stop signs trafic lights however since then there were so many copycats its called infrengement they tweet, now every vehicle inthe United Stastes next year will have so i was told let them put it in thevehicles then them all i saycool people ask me how do you stay calm i figured let the fidh on the hook run then pull them in surprisingly
"*" indicates required fields