Avandia Settlement Discussions Continue as New Suits Continue to be Filed
May 05, 2011
By: Staff Writers
GlaxoSmithKline is continuing to negotiate potential Avandia settlement agreements in thousands of lawsuits filed over heart problems caused by their diabetes drug, even as new suits continue to be filed. At the same time, some of the first plaintiffs who settled their cases last year are just now beginning to receive their compensation.
Last year it was reported that the drug maker reached agreements to settle Avandia lawsuits brought by more than 10,000 people, with average payouts estimated to range between $46,000 and $70,000. However, that has still left several thousand of cases unresolved and new complaints continue to be filed against the drug maker on behalf of individuals who allege they suffered heart problems from Avandia.
According to statements made at a recent hearing in federal court, about 5,300 state court Avandia lawsuits are still pending and a number of them are likely to be resolved. Bloomberg News now reports that the drug maker is close to resolving at least 1,000 cases.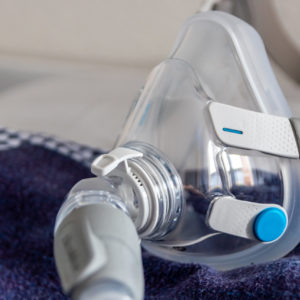 Did You Know?
Millions of Philips CPAP Machines Recalled
Philips DreamStation, CPAP and BiPAP machines sold in recent years may pose a risk of cancer, lung damage and other injuries.
Learn More
Despite all indications that the Avandia litigation is winding down, new lawsuits continue to be brought. One of the more recent complaints was filed earlier this week, on May 3, in the U.S. District Court for the Eastern District of Pennsylvania. That lawsuit was filed by the family of Linda Beam, a 61 year old woman who suffered a cardiac death in May 2009 after taking Avandia from October 1999 until she died.
Unlike an Avandia class action lawsuit, each claim against GlaxoSmithKline is an individual case that must be resolved on it's own merits. Known as a mass tort, because thousands of individual cases involve similar allegations and injuries, many of the cases have been centralized for pretrial litigation, but they still remain individual cases.
Rather than negotiating a global settlement to resolve all Avandia lawsuits, as was done in prior mass torts like Vioxx, GlaxoSmithKline has been attempting to negotiate small group settlements with Avandia lawyers representing a large numbers of claimants.
Although some of the first Avandia settlements were reportedly reached in May 2010, individuals represented by firms involved in those deals are just now beginning to receive their compensation. The process of allocating any group settlement among a large number of clients is a lengthy one, and individual circumstances for each case have caused further delays for some plaintiffs.
Some experts have estimated that Avandia may have caused between 60,000 and 200,000 heart attacks and deaths in the United States due to cardiovascular problems between 1999 and 2006.
Karen

April 30, 2015 at 5:15 am

I was sent papers with settlement amount in Oct 2014 was told case was settled and sent back final paperwork and have heard nothing been dealing with this for 5yrs my father died because of this drug I know money won't bring him back but at least I will get a little justice so its settled pay me already this has dragged on long enough pay us what the hell is the hold up?

william

October 3, 2014 at 6:57 am

my father was taking this Avandia for a long time,he finally decided to get in on the class action law suit.he died in January 2011.i received a phone call from garadi and keese,investigator scott.I had ffffflled out 9 papers,and got them back to their office via staples fax machines.I went to their website,2 times,left emails,and they never got back to me.why should I be surprised?is that not wha[Show More]my father was taking this Avandia for a long time,he finally decided to get in on the class action law suit.he died in January 2011.i received a phone call from garadi and keese,investigator scott.I had ffffflled out 9 papers,and got them back to their office via staples fax machines.I went to their website,2 times,left emails,and they never got back to me.why should I be surprised?is that not what lawyers are known best for?im still waiting,on the settlement check.in my dads case,the verdict was,$20,000 per client,and the lawyers get 40 percent.people,we are in the wrong trades.next life,im coming back as a trial lawyer.seems to me,they make millions.im sure theres a lot of work,but look at the payouts?does anyone have any info,from garadi and keese office,on when the checks will be going out?if so we would appreciate a posting.thanks for your time,and god bless you.

phil

September 20, 2014 at 3:08 am

I have been waiting on my settlement since 2008 when I first filled the claim. My lawyers told me over a year ago that it was approved and I would be paid. A of today Sept 19 2014 nothing . Last months I was told I would get information on it in 30 days still nothing How are some getting checks when some of us have waited like 6 years. Does anyone one have information that can help me if so le[Show More]I have been waiting on my settlement since 2008 when I first filled the claim. My lawyers told me over a year ago that it was approved and I would be paid. A of today Sept 19 2014 nothing . Last months I was told I would get information on it in 30 days still nothing How are some getting checks when some of us have waited like 6 years. Does anyone one have information that can help me if so leave me message here

Jane

May 21, 2014 at 4:32 pm

I am a claimant in the Advandia lawsuit. It has been two years that I have been waiting for the balance of the money that is due me. I went to the trouble of contacting my insurance company to clear me for any liens against me. I sent the law firm handling my case written proof of no liens being against me. I should have received my money when the started issuing the balances due the claimant[Show More]I am a claimant in the Advandia lawsuit. It has been two years that I have been waiting for the balance of the money that is due me. I went to the trouble of contacting my insurance company to clear me for any liens against me. I sent the law firm handling my case written proof of no liens being against me. I should have received my money when the started issuing the balances due the claimants in this lawsuit. Not very fair that the defense is holding up payments.

Denice

August 27, 2013 at 4:21 pm

The claimants get notice of settlement then they get notice that liens are placed against them for medical bills. My mothers bills were settled back in 1995. She did not get on medicare until 3 years ago when she stopped work at the age of 77. Any claims against her settlement are fraud!

Landa

June 25, 2013 at 10:01 pm

My husband died five years ago he was on avandia. I have a case with some avandia lawyers. They keep telling me. My case is in settlement negotiations. I gave no idea if I\\\\\\\'m getting anything or not. I keep asking and I\\\\\\\'m being told the same thing. I wonder if there is someone I can talk to that may know something.

C borelli

February 6, 2013 at 2:54 am

How come the lawyers get 40 % of our reward Plus so much off the top that i have read of them fighting over 145 million.

edward

January 29, 2013 at 9:20 pm

I beleive that something sinister is going on with the avandia payout even after you have signed the release papers , your lawyers will still delay your payments for months!

Rodney

September 28, 2012 at 8:14 pm

Well, I just got off the phone with my rep-Reily Pozner LLP Denver CO. I was informed that it would be another year before I see any money (2013) I am starting to wonder if they are just sitting on the finds and it might be to my advantage to contact the attorney general in Denver to look into them. They have told me over the last 4+ years that it would be settled soon. I got my letter, that I was[Show More]Well, I just got off the phone with my rep-Reily Pozner LLP Denver CO. I was informed that it would be another year before I see any money (2013) I am starting to wonder if they are just sitting on the finds and it might be to my advantage to contact the attorney general in Denver to look into them. They have told me over the last 4+ years that it would be settled soon. I got my letter, that I was approved for settlement and signed the papers they wanted, but I have no letter as to the amount of my settlement yet. Strange ?????

daivid

February 13, 2012 at 5:52 pm

I see i am not a boat by self. I had a heart attack and four way bi-pass.I was taking Avandia and had an enermous amount of swelling and discomfort. About a month before the report came out how Avandia was causing harm to patients i stoping taking it because my doctor cut my Adanida from 8 to 4 mg and my swelling was alot less so when i went back to my doctor i told him i stop taking it after he c[Show More]I see i am not a boat by self. I had a heart attack and four way bi-pass.I was taking Avandia and had an enermous amount of swelling and discomfort. About a month before the report came out how Avandia was causing harm to patients i stoping taking it because my doctor cut my Adanida from 8 to 4 mg and my swelling was alot less so when i went back to my doctor i told him i stop taking it after he cut my mg and my swelling was least cut by half. I am upset that this suit is taking so long due to part C

Rodney

December 27, 2011 at 8:41 pm

After 4 + years and $685 of my money; spent for medical records and documents. The law firm has done nothing but send me all these "letter's sent as confidential" with no mention of any amount. I have had it. I say this as a man who has won 3 major lawsuites from big drug companies. They will try and take 40% and then say that they had all these cost's and then that will come out. One man wrote th[Show More]After 4 + years and $685 of my money; spent for medical records and documents. The law firm has done nothing but send me all these "letter's sent as confidential" with no mention of any amount. I have had it. I say this as a man who has won 3 major lawsuites from big drug companies. They will try and take 40% and then say that they had all these cost's and then that will come out. One man wrote that at the end of all of this his settlement was $4500.00. now I have read 6 more like that the highest amout paid was $15,201.23. I say bull, I had a major AMI, and was kept on Avandia untill my last AMI in 2009. Funny but when they took me off Avandia, the AMI's stoped, but I am totaly disabled with a very damaged heart and both my RCA and LCA are nothing but stints. Get a local lawyer and get it on the docket, GSK will settle faster and have the Judge set a time frame for payment. Make them pay Juries see through all the bull and they know the truth that the FDA is to weak minded to o what OTHER countries have done and banned the Avandia death drug.

Leroy

December 26, 2011 at 11:50 pm

The law firm who is representing me said that my case had been settled, but when I signed the paperwork, they said that medicare and my ppo had put a lien on my settlement. Iam now wodering if they are trying to just hold my settlement payment. what can I do? What is really going on? My case has lasted almost five years.

Rodney

November 19, 2011 at 2:24 am

I have grown sick of all "letter's sent as confidential" which for the last 4+ years have really been nothing new. I' am about to ask that my file and all the medical reports and bottles from 2000 to 2003 when I had my AMI which has left me with a damaged heart and now 1/8th my normal income be sent back to me and I will have a local lawyer repsent me and maybe it will move faster. I also send wis[Show More]I have grown sick of all "letter's sent as confidential" which for the last 4+ years have really been nothing new. I' am about to ask that my file and all the medical reports and bottles from 2000 to 2003 when I had my AMI which has left me with a damaged heart and now 1/8th my normal income be sent back to me and I will have a local lawyer repsent me and maybe it will move faster. I also send wishes of respect to thoes that have had loved one's die from this drug. Avandia like Vioxx is a killer and that could also be said to the FDA which allowed it to still be for sale.

Lorraine

October 31, 2011 at 6:06 am

I guess I am really upset with my law firm that they elected to take my case but not my son's. He died in 2006 from taking Avandia, and nine months later, I had a heart attack. We both were taking the same medicine. I resent the fact that because my son was Down's Syndrome that he was pushed to the side like he was nothing. His only illness was diabetes, and it was under control. He lost a lu[Show More]I guess I am really upset with my law firm that they elected to take my case but not my son's. He died in 2006 from taking Avandia, and nine months later, I had a heart attack. We both were taking the same medicine. I resent the fact that because my son was Down's Syndrome that he was pushed to the side like he was nothing. His only illness was diabetes, and it was under control. He lost a lung in one days time, was admitted to the hospital, and died a week later. He worked for Good Will Industries until the day before he was admitted to the hospital. I state again, the medicine killed my son and nothing is being done about it.

Scott

June 6, 2011 at 2:26 pm

GSK and its Law Firm, has been concealing the fraud and deaths associated with the illicit drug Avandia, it has been reported that Pepper Hamilton Law firm working for GSK to help conceal and destroy evidence in the case may have tried to bribe Federal Judge Rufe who is handling the law suit, as probe begin to investigate the criminal action committed by GSK and Pepper Hamilton, you may have infor[Show More]GSK and its Law Firm, has been concealing the fraud and deaths associated with the illicit drug Avandia, it has been reported that Pepper Hamilton Law firm working for GSK to help conceal and destroy evidence in the case may have tried to bribe Federal Judge Rufe who is handling the law suit, as probe begin to investigate the criminal action committed by GSK and Pepper Hamilton, you may have information that could be helpful in unraveling this fraud and the cover up of the GSK/Avandia fraud let me know scott

joan

May 11, 2011 at 2:30 pm

if that case how long can my lawyer hold the money he settle my case
"*" indicates required fields