Baby Formula Lawyers Appointed to Leadership Roles in Lawsuits Over NEC Among Pre-Term Infants
May 31, 2022
By: Irvin Jackson
The U.S. District Judge presiding over all federal baby formula NEC lawsuits, filed by parents of premature infants who died or suffered devastating intestinal injuries after they were fed Similac or Enfamil, has appointed a group of 32 attorneys to serve in various leadership positions during coordinated pretrial proceedings recently established for the claims.
Similac and Enfamil are two popular brands of infant formula, which have been widely used in recent years by doctors and hospitals for premature babies in the NICU. However, increasing research has found that the cow's milk products greatly increase the risk of preemies developing necrotizine enterocolitis (NEC), which results in a painful destruction of the bowel, often resulting in emergency surgery or infant death.
Dozens of families are now pursuing a Similac NEC lawsuit or Enfamil NEC lawsuit against Abbott Laboratories and Mead Johnson, alleging the manufacturers have known for years about the risks associated with use of their products among premature infants, with many cases involving babies that were fed both products while still in the NICU after birth.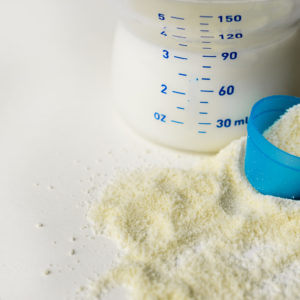 In April, the U.S. Judicial Panel on Multidistrict Litigation (JPML) issued an order establishing a federal multidistrict litigation (MDL) for Similac and Enfamil NEC lawsuits, transferring all claims to U.S. District Judge Rebecca R. Pallmeyer in the Northern District of Illinois, where they will be centralized and consolidated for coordinated discovery and pretrial proceedings.
On May 26, Judge Pallmeyer issued a case management order (PDF), appointing 26 attorneys to serve in plaintiff leadership positions, and six to defendant leadership positions.
The appointments include five lawyers who will serve as plaintiffs' co-lead counsel, five to serve as the Plaintiffs' Executive Committee, 15 appointed to a Plaintiffs' Steering Committee and one Plaintiffs' Liaison Counsel.
These lawyers will take certain actions during the pretrial proceedings that benefit all plaintiffs presenting claims, including arguing motions, taking depositions of common witnesses, reviewing discovery documents and other actions.
Given common questions of fact and law raised in the claims, it is expected that Judge Pallmeyer will establish a "bellwether" program, where small groups of claims will go through case-specific discovery and early trial dates, to help gauge how juries are likely to respond to certain evidence that will be repeated throughout the litigation. However, if NEC settlements or another resolution for is not reached following the MDL proceedings, each individual Similac and Enfamil case may later be returned to the U.S. District Court, where it was originally filed for a separate trial in the future.
"*" indicates required fields