Johnson & Johnson Denies Baby Powder Asbestos Contamination, But FDA Stands By Test Results
October 30, 2019
By: Irvin Jackson
After the FDA reported earlier this month that asbestos was found in Johnson's Baby Powder, Johnson & Johnson claims that its own testing of the same samples has found no evidence of contamination. However, it appears that federal regulators are standing by their test results, which has highlighted serious concerns about the safety of talcum powder products.
On October 18, a nationwide Baby Powder recall was issued after the FDA detected sub-trace levels of chrysotile asbestos in the talc-based powder, contradicting years of claims by Johnson & Johnson that their products do not contain the cancer-causing fibers.
Johnson & Johnson currently faces thousands of Baby Powder lawsuits, involving allegations that asbestos and talc in the product resulted in the development of mesothelioma, ovarian cancer and other injuries.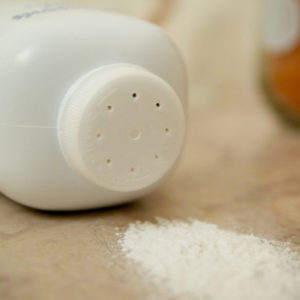 Although evidence uncovered during the litigation has suggested that the manufacturer was aware for decades that asbestos may be present in the talc ingredients, Johnson & Johnson has continued to defend the safety of their popular baby powder, and refused to provide warnings to consumers about the potential cancer risk from talcum powder exposure.
In a press release issued on Tuesday, Johnson & Johnson indicates that it had 15 tests conducted on the same sample used by the FDA, and another 48 tests on samples from the same lot it was forced to recall, and claims that they did not find any evidence of asbestos.
In response to the claims made by the manufacturer, a report by Reuters News suggests that FDA officials are standing by their own testing and findings.
"They would say the product is free of asbestos based on their testing, and we would say the opposite for that sample," according to a quote provided to Reuters by Steve Musser, the deputy director for scientific operations at the FDA Center for Food Safety and Nutrition.
Reuters also revealed that Johnson & Johnson's claims the sample is asbestos free goes against the findings of one of its own expert witnesses. According to Reuters, it turns out that the private lab which did the testing for the FDA and found the asbestos, was run by Andreas Saldivar, who is a paid expert witness for Johnson & Johnson.
Saldivar, director of the laboratory at AMA Analytical Services Inc., did not know he was testing Johnson & Johnson's Baby Powder when he tested the unmarked sample. He has previously testified in court that Johnson & Johnson's talc did not contain asbestos.
Now, he may be called upon in future cases to testify the exact opposite, particularly since Johnson & Johnson now claims his testing methodologies were faulty and led to the sample becoming contaminated.
Johnson & Johnson's stock price fell sharply earlier this month, over concerns about the liability the company will face in light of the asbestos discovered in talc. Following the press release issued yesterday, the share price has begun to recover, but it remains unclear what impact these findings will have on thousands of lawsuits moving through the federal court system.
Johnson & Johnson Talcum Powder Litigation
Johnson & Johnson currently faces about 13,000 product liability lawsuits brought by adult women who allege the developed ovarian cancer, mesothelioma or other injuries following years of exposure to talc in Johnson's Baby Powder, Shower-to-Shower or other products.
While a number of cases have resulted in massive damage awards in state courts, after juries found that there was compelling evidence that Johnson & Johnson failed to warn consumers about the risks associated with their product, most of the claims are currently pending in the federal court system, where a U.S. District Judge is currently considering whether expert witness testimony proposed by plaintiffs is sufficiently reliable to permit the cases to proceed to trial.
Last week, plaintiffs attorneys indicated that they intend to supplement prior briefings in light of the FDA discovery that asbestos was found in Johnson's Baby Powder.
If Johnson & Johnson is unable to disqualify plaintiffs expert witnesses in the federal court system, it is expected that a series of "bellwether" cases will be scheduled for trial, to gauge how juries respond to certain evidence and testimony that is presented in the federal litigation, and the company will face increasing pressure to consider negotiating talcum powder cancer settlements if they are unable to successfully defend the claims at trial.
"*" indicates required fields