Baby Slings, Carriers Are Causing Injury, Hospitalization Risks for Infants: Study
December 03, 2021
By: Russell Maas
Thousands of baby sling and infant carrier injuries are reported every year, with many resulting in hospitalization due to infant head injuries or traumatic brain damage, according to the findings of a new study.
Researchers with the Naval Medical Center at San Diego indicate that improper sizing and usage of baby carriers and slings present an increased risk of trauma-related injuries for children under the age of one, according to a press release by the American Academy of Pediatrics (AAP).
Baby sling carriers are intended to hold infants and toddlers weighing between 8 and 35 pounds in an upright or reclined position. The slings are typically constructed in a hammock-shape design made of long lengths of material or fabric that wrap around the caregiver's body. However, as the carriers have grown in popularity over the last decade the U.S. Consumer Product Safety Commission (CPSC) has issued multiple warnings, baby carrier recalls and updated safety standards following hundreds of reported injuries and deaths caused by the devices.
As part of this new study, researchers reviewed 14,024 cases of baby sling carrier injuries reported to the National Electronic Injury Surveillance System from 2011 to 2020, finding more than 61% of injuries involved children five months of age or younger, with nearly 20% of the infant injuries resulting in hospitalization.
Of the infant related injuries caused by baby carriers and slings, roughly 83.7% of children sustained head injuries, in which 18.1% required hospitalization for further evaluation and concussion monitoring.
In addition to improper sizing of the carriers and improper use, researchers found that slightly more than 20% of all injuries to infants were caused by the parent or caregiver falling while wearing the devices.
While the findings are still considered preliminary until published in a peer-reviewed journal, the team of researchers warn that baby carrier and sling injuries are a common occurrence annually, and more education is needed to instruct users on how to size and wear the devices properly.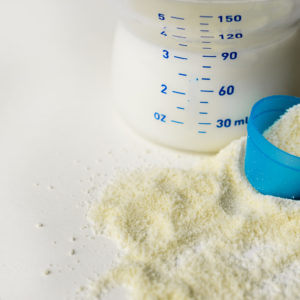 Baby sling carrier risks were identified as a concern by the CPSC in early 2017, when the agency announced new mandatory standards to improve carry weight capabilities, structural design, fall prevention hazards and instructional materials, as well as affixed safety labels in an effort to reduce the risk of serious injury or death. The rules were implemented following a number of infant sling recalls and deaths associated with the use and design of the devices.
However, despite the rule changes, more than 100,000 infant sling and carrier recalls were issued in the following year. Specifically, a Poco Plus and Poco Premium child backpack carrier recall was issued in April 2017, following at least four consumer complaints indicating that infants were able to fall through the leg opening. Of the four incidents, one of the infants suffered a fractured skull after falling through the leg openings.
The following year an Eddie Bauer infant carrier recall was announced following eight reports that the buckles holding the child in the carrier had broken, posing a fall and injury risk to children.
Following the series of recalls, the CPSC subsequently released another series of safety standards in 2018, requiring manufacturers to provide affixed labels with instructions on how to prevent baby carrier and sling suffocation risks, child positioning, and routine maintenance requirements to ensure the safety of the device.
"*" indicates required fields