Parking Lot Accidents Often Prevented by Backup Cameras, Other Safety Features: Report
February 28, 2018
By: Russell Maas
Automobiles equipped with rear parking cameras and sensor technologies are less likely to be involved in a back-up collisions and run over incidents, according to new research that highlights the importance of the industry working to make the technology standard in all new motor vehicles. 
The Insurance Institute for Highway Safety (IIHS) released a rear crash prevention technology study last week, indicating that drivers with vehicles equipped with rear view cameras, rear parking sensors, and rear automatic emergency braking were 78 percent less likely to be involved in rear parking lot accidents.
Backing collisions typically occur in parking lots and home driveways, and can result in minor to severe injuries or death, depending if a pedestrian or child is involved.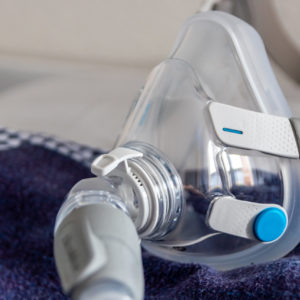 Did You Know?
Millions of Philips CPAP Machines Recalled
Philips DreamStation, CPAP and BiPAP machines sold in recent years may pose a risk of cancer, lung damage and other injuries.
Learn More
According to research produced by the National Highway Traffic Safety Administration (NHTSA), around 300 or more back-over fatalities occur every year, and usually involve small children that cannot be seen standing behind the blind spots of a vehicle. Tragically, the parties involved in these types of back-over deaths usually involve family members.
Typical backup accidents involve a vehicle pulling out of a parking space and bumping the end of another parked vehicle or object, resulting in only minor injuries and property damage. However, backup accidents involving a vehicle crossing the rear of the vehicle backing up can result in much more serious injuries and property damage due to higher rate of speed collisions. In addition, pedestrians involved in parking lot accidents or backup accidents in driveways could be left with serious and debilitating injuries.
The IIHS study reviewed the effectiveness of the back-up safety technologies available in the automobile industry; which include rear view cameras, rear parking sensors, and rear automatic emergency braking.
Rear view cameras and parking sensors are some of the most common safety features, displaying camera footage behind the vehicle when it is put in reverse, and signals drivers with chimes or beeps when they are approaching an object. Rear Automatic Emergency Braking (Rear AEB) technology allows the brakes to be automatically applied to prevent backing into something, while Rear Cross-Traffic Warning (RCTW) systems consist of visual, audible or haptic notifications of an object that is currently out of the camera's range that could be moving into the path the driver is heading.
IIHS researchers found that vehicles with rear parking sensors and a rear view camera were involved in 42 percent fewer backing crashes, and vehicles that also had either Rear AEB or RCTW systems were involved in 78 percent less backing collisions.
According to the IIHS study, Rear AEB is an option on only five percent of new cars and sold as standard equipment on less than one percent, while RCTW is an option on 43 percent and standard on 11 percent of new cars.
Consumer Reports director for cars and product policy and analysis, David Friedman, stated these features have proven to be significantly helpful in preventing serious injuries and deaths and should be available without having to purchase expensive upgraded packages.
Consumer Reports Auto Test Center Director of Operations, Jennifer Stockburger explained in a report that rear view technologies are becoming more of a necessity due to modern styling of vehicles that restrict visibility and have tighter quarters within the cab.
The NHTSA has been working on making rear view back up cameras standard equipment in vehicles for several years and finally passed a rule that will take effect in May 2018, requiring all vehicles under 10,000 pounds be manufactured with a backup camera showing a minimum of a 10 foot by 20 foot zone behind the vehicle.
"*" indicates required fields