Carbon Monoxide Poisoning Kills 2, Injures 3 in Baltimore Home
December 29, 2010
By: Staff Writers
Carbon monoxide poisoning is believed to be responsible for killing two and injuring three others in a Baltimore home, making this one of the deadliest years in Maryland for incidents involving the lethal gas. 
Members of one family living in a three-story brick house in Baltimore, Maryland were discovered dying or seriously ill on Tuesday by city emergency service workers. The three survivors, including one child, were taken to the Maryland Shock Trauma Center's hyperbaric chamber where they were reported to be in serious condition yesterday by the Baltimore Sun.
If the deaths are confirmed to be the result of carbon monoxide poisoning, it would mean at least 17 people have been killed by the odorless, colorless gas this year in the state, making 2010 the deadliest year for Maryland carbon monoxide poisoning since 2003, when 21 people died.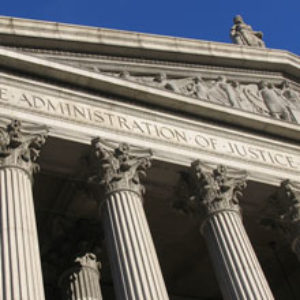 Carbon monoxide levels of 300 to 500 parts per million (ppm) were detected in the home by firefighters. Only 9 ppm is considered hazardous, and evacuation is mandatory at 100 ppm. Baltimore fire department officials did not say whether there was a carbon monoxide detector in the home.
The deaths come after two construction workers were killed and five others were hospitalized earlier this month as a result of carbon monoxide poisoning in Baltimore County. Carbon monoxide levels in that rental home were found to be at 400 ppm, and the home did not have a carbon monoxide detector.
Carbon monoxide is a significantly toxic gas that is colorless, odorless, tasteless and lacks any sort of irritating factor that could allow someone to detect its presence. Leaks of carbon monoxide are the leading cause of fatal poisonings in the United States, injuring about 40,000 people annually. The first symptoms of CO poisoning, which could include headaches, nausea, light headedness and flu like symptoms, are often not attributed to a gas leak, potentially resulting in prolonged exposure.
"*" indicates required fields