Bard Avaulta Vaginal Mesh Settlement Reached During Second MDL Trial
August 22, 2013
By: Austin Kirk
Following a $2 million verdict returned by a federal jury last week, C.R. Bard has agreed to settle the second of four bellwether trials involving complications associated with Bard Avaulta vaginal mesh.  
Jury selections began this week in the U.S. District Court for the Southern District of West Virginia for a product liability lawsuit filed by Wanda Queen, who alleged that she suffered painful and debilitating injuries after receiving Bard Avaulta surgical mesh for pelvic repair. However, the parties notified the Court on Wednesday morning that an agreement to resolve the case had been reached.
There are currently more than 3,400 Bard Avaulta mesh lawsuits pending in the federal court system, which have been consolidated for coordinated proceedings before U.S. District Judge Joseph Goodwin in West Virginia as part of an MDL, or Multi-District Litigation.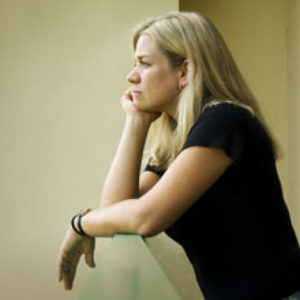 Queen's lawsuit was the second in a series of four cases scheduled for early trial dates, known as "bellwether" cases, which are held to help the parties gauge how juries are likely to respond to certain evidence and testimony that will be repeated throughout the litigation. The outcomes of these early trials are designed to facilitate settlement negotiations in a large number of claims.
The first Bard Avaulta bellwether trial, involving a lawsuit brought by Donna Cisson, resulted in a verdict of $2 million last week, including $1.5 million in punitive damages designed to punish C.R. Bard for their actions surrounding the design and sale of the Avaulta mesh, which plaintiffs claim was unfit for use in humans.
Terms for the vaginal mesh settlement agreement reached in Queen's case have not been disclosed, but plaintiffs have suggested that it was a particularly strong case. The settlement does not resolve any another claims, and the third bellwether trials is expected to begin in the coming weeks.
Vaginal Mesh Litigation
In addition to lawsuits over Bard Avaulta Mesh, Judge Goodwin is also presiding over five other consolidated MDLs involving vaginal mesh products manufactured by other companies, including American Medical Systems (AMS), Boston Scientific, Johnson & Johnson's Ethicon subsidiary, Coloplast Corp and Cook Medical.
According to an updated case list (PDF) released by the U.S. Judicial Panel on Multidistrict Litigation (JPML) on August 15, there are currently 3,407 Bard Avaulta mesh lawsuits, 8,967 American Medical System (AMS) mesh lawsuits, 5,232 Boston Scientific mesh lawsuits, 7,751 Ethicon mesh lawsuits, 435 Coloplast bladder sling lawsuits and about 118 Cook Medical biologic mesh lawsuits.
All of the complaints involve similar allegations that the pelvic mesh systems were not adequately researched before they were introduced, and women claim that they have suffered catastrophic and debilitating injuries when the mesh eroded through the vagina, caused infections and other complications.
Following the series of four bellwether trials scheduled involving Bard Avaulta mesh, additional trials are scheduled to begin late this year and continuing into early 2014 involving lawsuits brought by women who were implanted with vaginal mesh products made by AMS, Boston Scientific and Ethicon.
Several vaginal mesh cases have already gone before state court juries. A California jury awarded $5.5 million in damages in a Bard Avaulta lawsuit that went to trial in July 2012, and a New Jersey state court jury awarded $11.1 million in damages from Ethicon's Gynecare Prolift mesh following a trial in March 2013.
In June, it was reported that Endo Health Solutions reached AMS vaginal mesh settlements to resolve an unspecified number of claims against the company's American Medical System's subsidiary for $54.5 million.
PATRICK

September 10, 2013 at 6:25 pm

as a husband of a member of MDL 2187,what is the big secret about these cases myself I find most info on most sites are at the least a month or more behind. My big question other than being in WVA. is why can't anybody release info on bellweather trial #2 or for that matter #3? I would really like to know.
"*" indicates required fields