Belsomra Side Effects Linked To Sleep Disturbances, Ineffectiveness: ISMP Report
January 21, 2016
By: Irvin Jackson
A new report warns that federal drug regulators have received an increasing number of adverse event reports involving potential side effects of Belsomra, the first in a new class of sleeping pills. 
The latest QuarterWatch Report (PDF) issued by the Institute for Safe Medication Practices (ISMP) warns that there were 1,016 adverse event reports submitted to the FDA involving Belsomra during the first two quarters of 2015 alone.
The most common reported problems with Belsoma involv indications that the drug was ineffective. However, there were also reports of sleep disturbances, impaired alertness the next day, psychosis, sleep terrors and nightmares.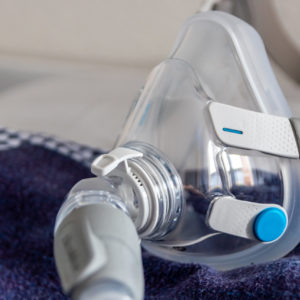 Did You Know?
Millions of Philips CPAP Machines Recalled
Philips DreamStation, CPAP and BiPAP machines sold in recent years may pose a risk of cancer, lung damage and other injuries.
Learn More
Belsomra (suvorexant) was introduced to the market by Merck in early 2015, as the first drug in a class of sleep aids, known as an orexin receptor blocker. By June 30, 2015, a total of 70,881 prescriptions had been dispensed.
"Because suvorexant is the first drug exploiting new and complex neurotransmitters and intended for a large patient population, we were also concerned about the limited clinical testing of suvorexant prior to FDA approval," ISMP investigators stated. "Just 62 patients had taken the drug at the 10 mg dose; only 160 patients were exposed for one year or longer at any dose, and 493 took the maximum recommended 20 mg dose in pivotal trials. In addition, the trials focused on a highly selective patient population and excluded anyone taking virtually any other psychoactive drug, including antidepressants, benzodiazepines, antipsychotics, and ADHD drugs."
ISMP investigators note that Merck originally tried to push for a 40 mg dose, but the FDA required that the initial dose be only 10 mg, which researchers said may account for the 42.2% of adverse event reports complaining of ineffectiveness. However, clinical trials showed that the drug had a 12-hour half-life, meaning users could suffer four hours of drowsiness even after awaking from a full eight-hour night's sleep.
"Both substantial problems and notable unanswered questions surround suvorexant, based on both animal and human studies," the ISMP report states. "One of the biggest problems concerned an issue that affects many sleep medicines: Is there a dose that increases sleep throughout the night in meaningful amounts without impairing next-day alertness?"
In addition to the long half-life, the ISMP report indicates that it appears that the drug accumulates with repeated daily dosing and primarily during the daytime, rather than nighttime, hours. In elderly men, the half-life grew to 17 hours with the 40 mg dose after seven days of use. In older women, the half-life grew to 20 hours during the same time period.
Sleeping Pill Side Effects
The concerns highlighted in the ISMP report are similar to those linked to other sleep medication side effects reported in recent years, including a risk that they may cause severe problems the next day.
In January 2013, the FDA issued a safety alert indicating that recommended Ambien doses should be lowered, cutting the recommended dose for women in half, and indicated that doctors should prescribe all patients the lowest dose possible to treat the symptoms.
New warnings for Ambien, Zolpimist and other zolidem sleeping pills were approved by the FDA in May 2013, indicating that users should not drive or engage in other activities requiring mental alertness the next day after taking the medication.
In May 2013, the FDA approved a new warning label for sleeping pills like Ambien and Zolpimist. The warnings recommended lower doses to reduce the risk of experiencing lingering side effects the following morning after taking the drug.
A study published in August 2013 backed the FDA's decision to cut doses of Ambien and other sleeping drugs, concluding that individuals taking the sleeping pills may not recognize their level of impairment the following day before driving or completing other complex tasks.
According to a report published in the British Medical Journal in 2012, people who take Ambien or other sleeping pills are five times for likely to die within two and a half years than someone who does not take sleeping pills. The study also revealed sleeping pill users may also face an increased risk of developing cancer.
Health experts estimate six to 10 percent of the adult population used sleeping pills in 2010, making them one of the most widely used classes of drugs in the U.S.
Melissa

January 30, 2019 at 3:31 am

I was on belsomera and at first I just did some sleepwalking and sleep talking. But last year I had to do 40 hrs of community service because I drove to Wal-Mart and did some shopping while completely asleep. So I have a case and if so can I get this taken off my record?.
"*" indicates required fields